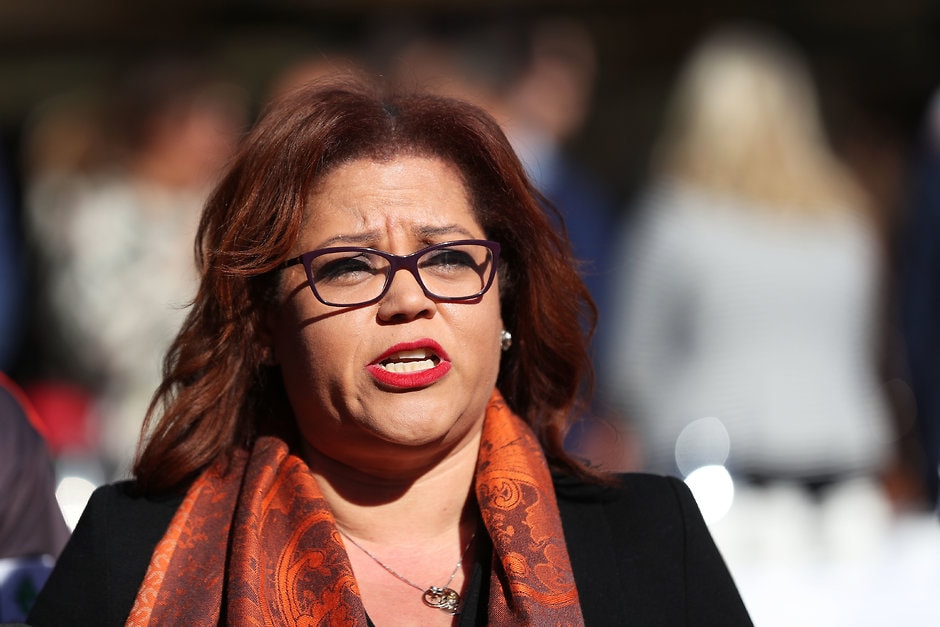 Women and girls can do anything, be anything and, as we also might put it, slay at anything
Tanya Hosch
THE AFL's head of inclusion and social policy has highlighted sport as a "powerful vehicle for change" at an International Women's Day breakfast in Adelaide.
Tanya Hosch, guest speaker at the annual event, said the AFL and sporting industry is becoming increasingly more diverse.
"Sport has always been and always will be a critical player in moving along social change and indeed, as a sporting code as large as ours, we have a responsibility to play our part," she said.
"Say what you will about sport, its role in promoting hypermasculinity, but I can tell you there are increasing numbers of women making their voices heard in this industry."
Hosch said women have been playing Australian rules football for more than 100 years, but the introduction of AFL Women's was an exciting development for equality.
"I knew that this would remind all our kids that women and girls can do anything, be anything and, as we also might put it, slay at anything," she said.
She also made mention of indigenous inclusion in the AFL, and the code's power to bring people together.
"Watching first Australians be so good at a game that excites so many of us has this rare capacity to launch us from a conversation of deficit and disadvantage to one of awe and pride," she said.
The Adelaide International Women's Day Breakfast was attended by just shy of 2700 people – the largest event marking Women's Day in Australia.
The breakfast raises funds for UN Women National Committee Australia and last year donated more than $100,000 to the group.
The event was also attended by Governor-General Peter Cosgrove and Senator Penny Wong, who used her speech to tell guests that systemic discrimination like sexism is one of the most difficult things to change in society.
"There are few who would actually believe, or admit to believing, that women are somehow less able or less intelligent," she said.
"But I'd ask you this: are there enough prepared to take responsibility for changing a world in which half the population has fewer opportunities?"
South Australian Premier Jay Weatherill, Opposition Leader Steven Marshall and other state MPs also attended.