GREATER Western Sydney is the final club to announce new jumper numbers for 2020.
No.4 draft pick Lachie Ash will take over Brett Deledio's No.7 jumper, while ruck recruit Sam Jacobs will take the No.10 vacated by new Kangaroo Aiden Bonar.
PLAY AFL FANTASY Click here to pre-register and receive our early announcements
Academy product Tom Green has taken new Hawk Jonathon Patton's No.12, while small forward Tom Hutchesson takes the No.20 left by new Demon Adam Tomlinson.
Tall forward Jake Riccardi will wear retired Giant Dawson Simpson's No.26. 
Listen to the AFL Fantasy Podcast with The Traders at Apple Podcasts, Spotify and Google Podcasts.
Adelaide
1. Chayce Jones, 4. Lachlan Murphy, 17. Will Hamill, 18. Tyson Stengle, 20. Ben Crocker, 22. Billy Frampton, 24. Josh Worrell, 26. Harry Schoenberg, 28. Ben Keays, 35. Fischer McAsey, 37. Ronin O'Connor, 44. Lachlan Gallant
Harry Schoenberg in front of his new locker. Picture: afc.com.au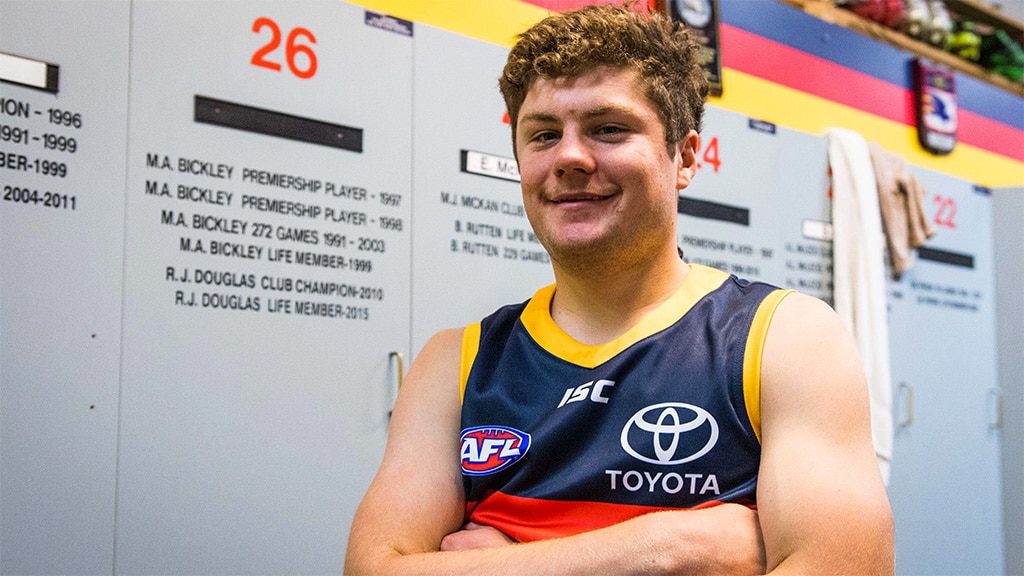 Brisbane
1. Brock Smith, 2. Deven Robertson, 4. Callum Ah Chee, 14. Grant Birchall, 18. Keidean Colmean, 26. Connor McFayden, 28. Cam Ellis-Yolmen, 45. Jaxon Prior
Former Hawk Grant Birchall in Brisbane colours. Picture: lions.com.au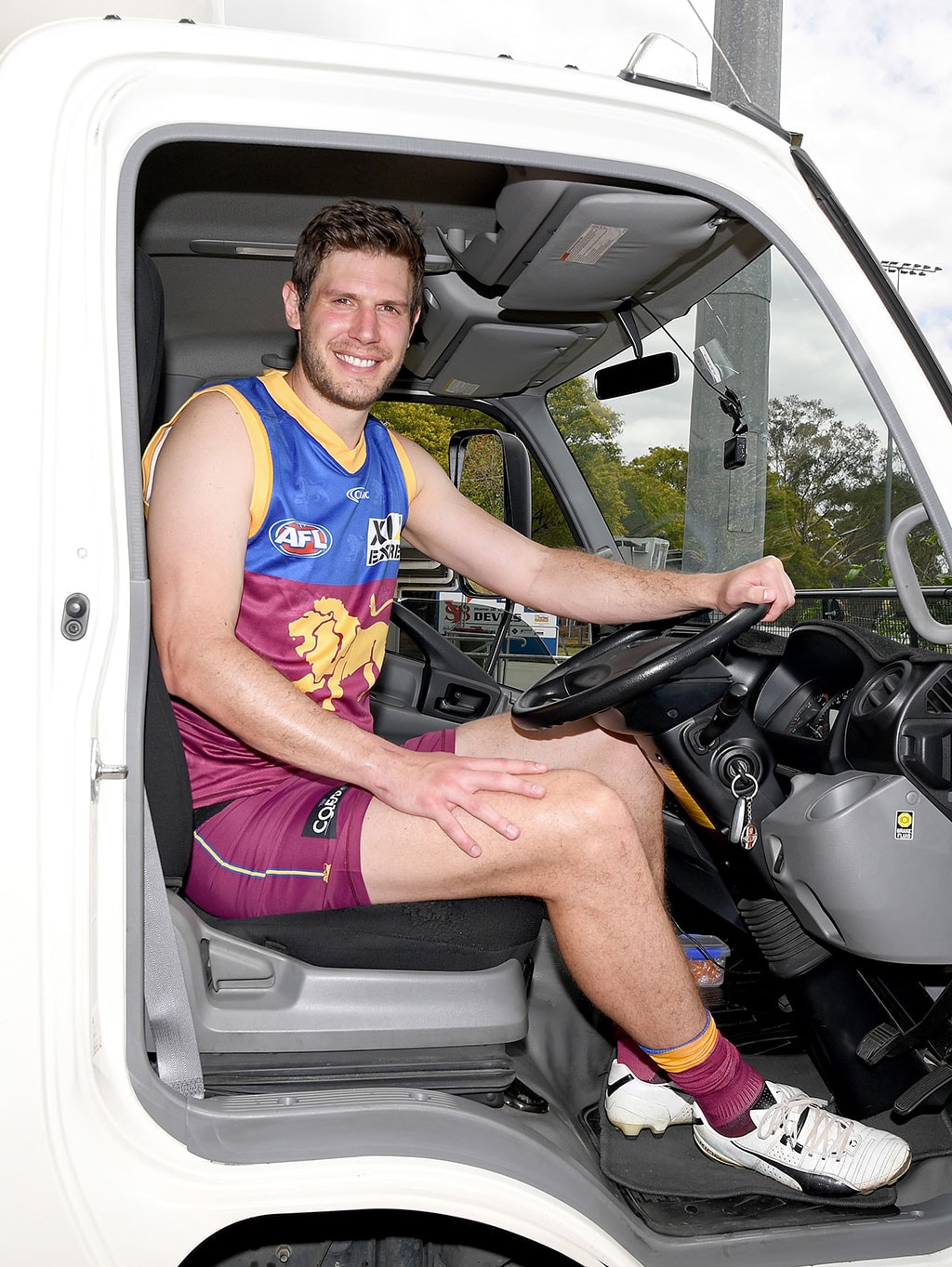 Carlton
17. Brodie Kemp, 19. Eddie Betts, 21. Jack Martin, 27. Marc Pittonet, 32. Jack Newnes, 33. Sam Ramsay, 34. Sam Philp, 36. Josh Honey, 39. Fraser Phillips
He's back. Picture: AFL Photos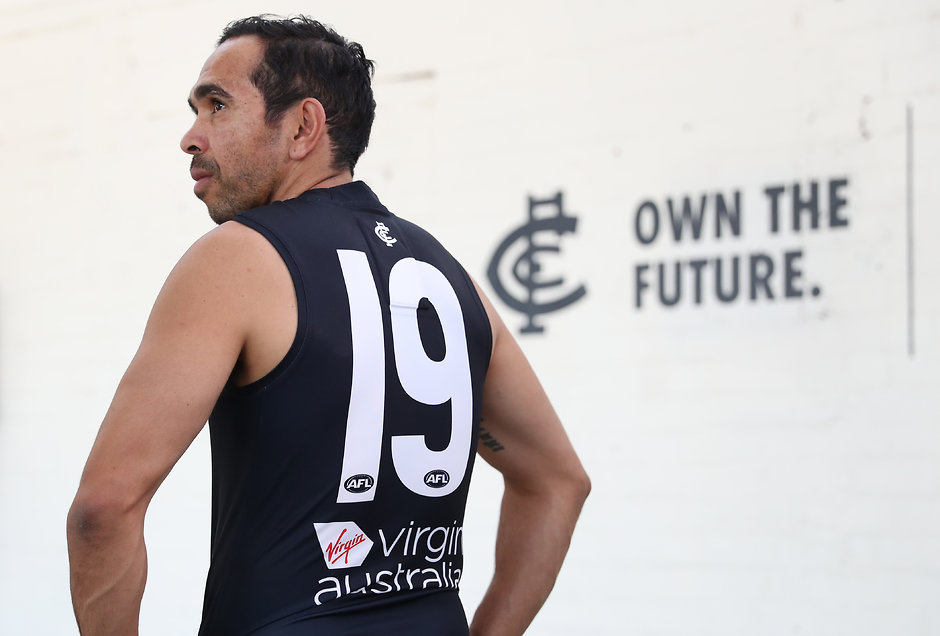 Collingwood
3. Isaac Quaynor, 6. Tyler Brown, 9. John Noble, 14. Darcy Cameron, 34. Trent Bianco, 35. Jay Rantall, 39. Trey Ruscoe
Draftees Trent Bianco, Trey Ruscoe and Jay Rantall. Picture: AFL Photos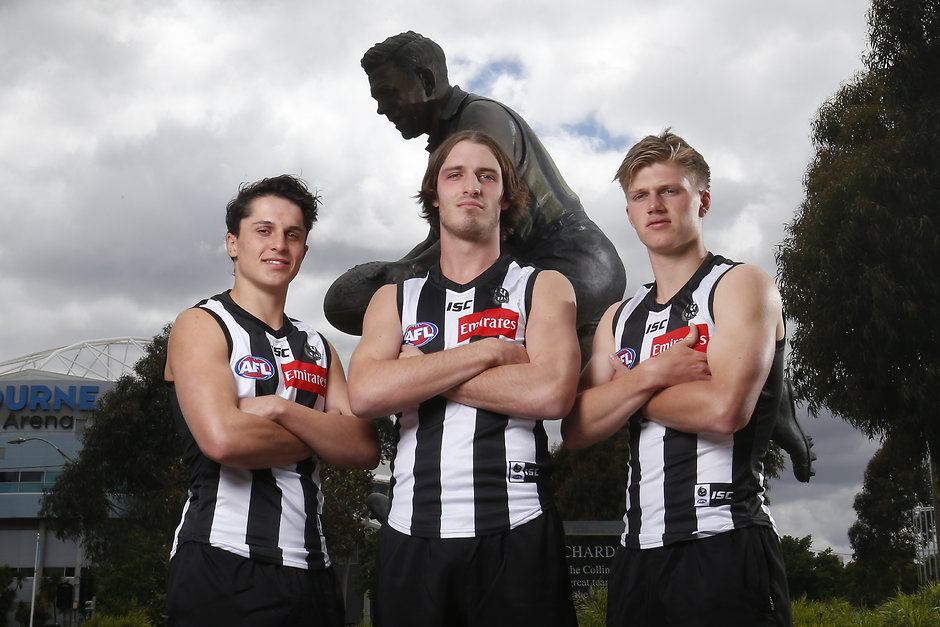 Essendon
12. Tom Cutler, 20. Jacob Townsend, 23. Harrison Jones, 24. Nick Bryan, 28. Ned Cahill, 34. Andrew Phillips, 36. Lachie Johnson, 39. Ross McQuillan, 41. Cian McBride, 46. Mitch Hibberd 
Fremantle
1. Jesse Hogan, 9. Blake Acres, 11. James Aish, 13. Luke Ryan
New Dockers Blake Acres and James Aish. Picture: fremantlefc.com.au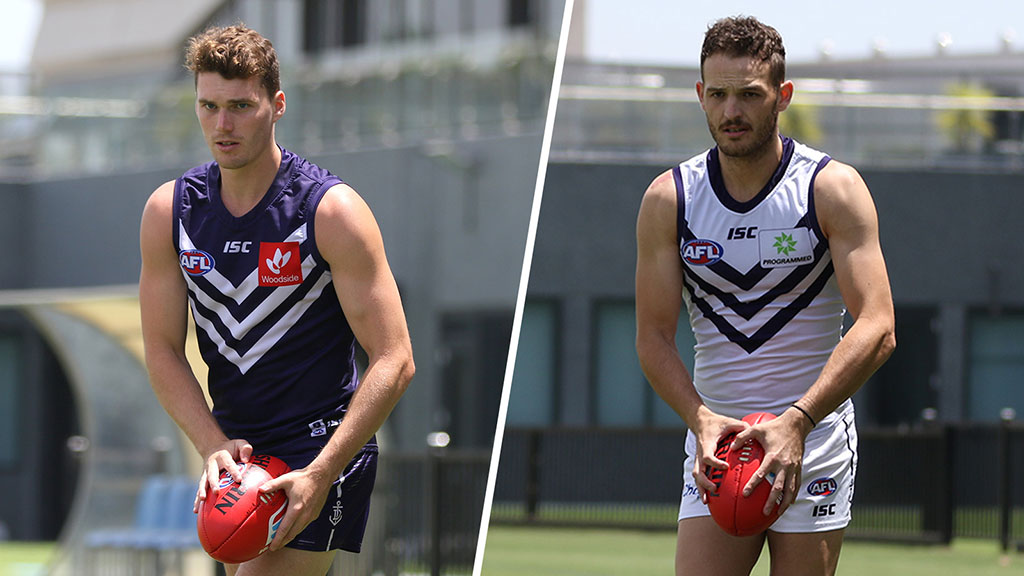 Geelong
9. Jack Steven, 11. Josh Jenkins, 12. Cooper Stephens, 16. Sam De Koning, 31. Francis Evans, 41. Cam Taheny, 45. Brad Close 
Francis Evans, Cooper Stephens, Sam De Koning, Cam Taheny and Brad Close. Picture: AFL Photos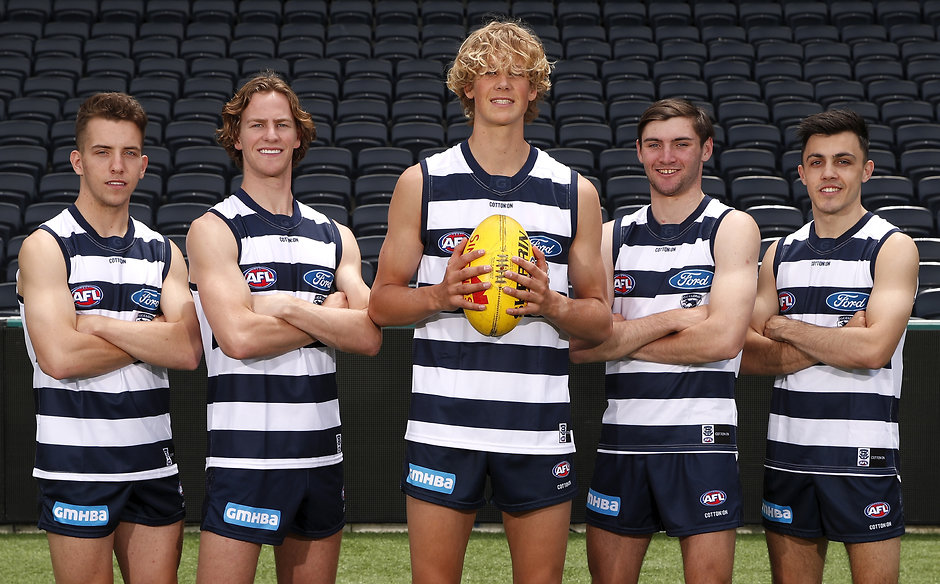 Gold Coast
4. Brandon Ellis, 13. Jack Lukosius, 15. Noah Anderson, 18. Matt Rowell, 21. Hugh Greenwood, 22. Izak Rankine, 26. Sam Flanders, 32. Zac Smith, 35. Connor Budarick, 37. Jeremy Sharp, 41. Malcolm Rosas jnr, 42. Patrick Murtagh, 48. Matthew Conroy, 50. Jy Farrar, 52. Luke Towey
No.1 pick Matt Rowell. Picture: AFL Photos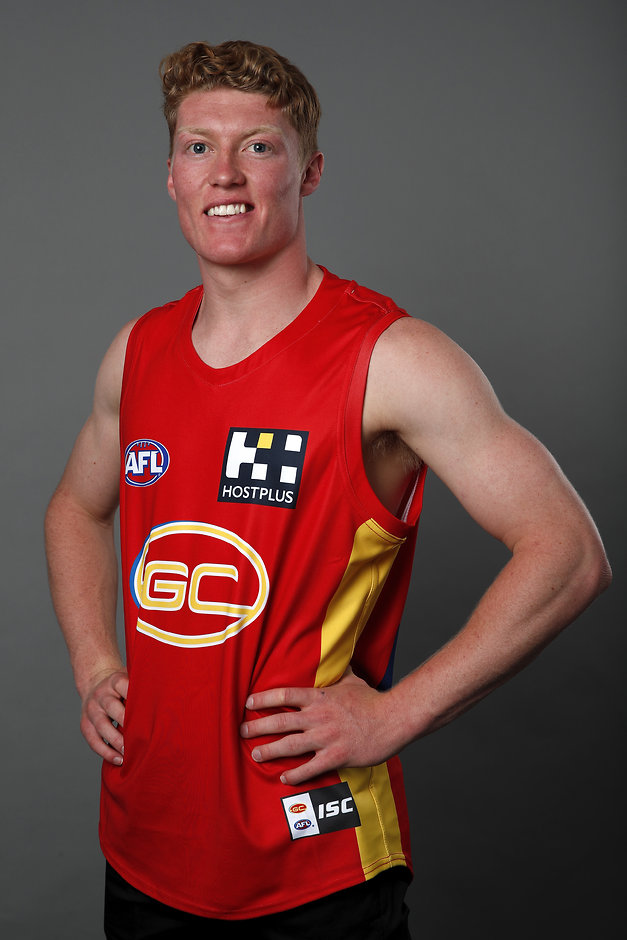 Greater Western Sydney
7. Lachie Ash, 10. Sam Jacobs, 12. Tom Green, 20. Tom Hutchesson, 26. Jake Riccardi
Hawthorn
2. Mitch Lewis, 8. Sam Frost, 14. Jack Scrimshaw, 25. Jonathon Patton, 27. Michael Hartley, 30. Will Day, 32. Finn Maginness, 35. Josh Morris, 39. Emerson Jeka, 42. Harry Pepper
Melbourne
6. Luke Jackson, 15. Ed Langdon, 20. Adam Tomlinson, 24. Trent Rivers, 36. Kysaiah Pickett, 38. Mitch Brown
North Melbourne
8. Bailey Scott, 16. Aiden Bonar, 19. Josh Walker, 30. Charlie Comben, 35. Jack Mahony, 39. Flynn Perez, 41. Matt McGuinness 
Port Adelaide
4. Todd Marshall, 5. Dan Houston, 13. Wylie Buzza, 14. Miles Bergman, 19. Mitch Georgiades, 31. Trent Burgoyne, 32. Sam Mayes, 34. Dylan Williams, 44. Jackson Mead, 48. Jake Pasini
Richmond
5. Jack Ross, 6. Patrick Naish, 7. Liam Baker, 20. Ivan Soldo, 21. Noah Balta, 27. Thomson Dow, 36. Will Martyn, 38. Noah Cumberland, 45. Hugo Ralphsmith, 47. Bigoa Nyuon
St Kilda
3. Zak Jones, 8. Bradley Hill, 16. Dan Butler, 18. Paddy Ryder, 20. Dougal Howard, 27. Ryan Abbott, 31. Ryan Byrnes, 37. Leo Connolly, 42. Jack Bell
Sydney
1. Chad Warner, 2. Kaiden Brand, 3. Dylan Stephens, 10. Sam Naismith, 15. Sam Gray, 17. Will Gould, 28. Lewis Taylor, 35. Barry O'Connor, 37. Elijah Taylor, 39. Brady Rowles
West Coast
11. Tim Kelly, 38. Ben Johnson, 40. Callum Jamieson, 43. Anthony Treacy, 45. Mitch O'Neill
Western Bulldogs
17. Josh Bruce, 18. Louis Butler, 19. Cody Weightman, 38. Riley Garcia, 42. Alex Keath