MELBOURNE players have been taken out of their comfort zones and some were forced to confront their fears in a pool session led by ocean adventurer Mark Visser.
In the three-hour program in the pool at Sunshine Coast University on Wednesday, the Demons players were taught different techniques in regard to controlling their minds and overcoming mental obstacles.
Visser is renowned as a big-wave surfer and assistant coach Ben Mathews said the session was invaluable for players to learn about themselves and how they react in uncomfortable situations.
"It is the first time we've done anything like this," Mathews told melbournefc.com.au.
"We're looking at different ways within our program to get a little bit of a boost … and keep improving ourselves.
Mark Visser with the Melbourne players in the pool. Picture: melbournefc.com.au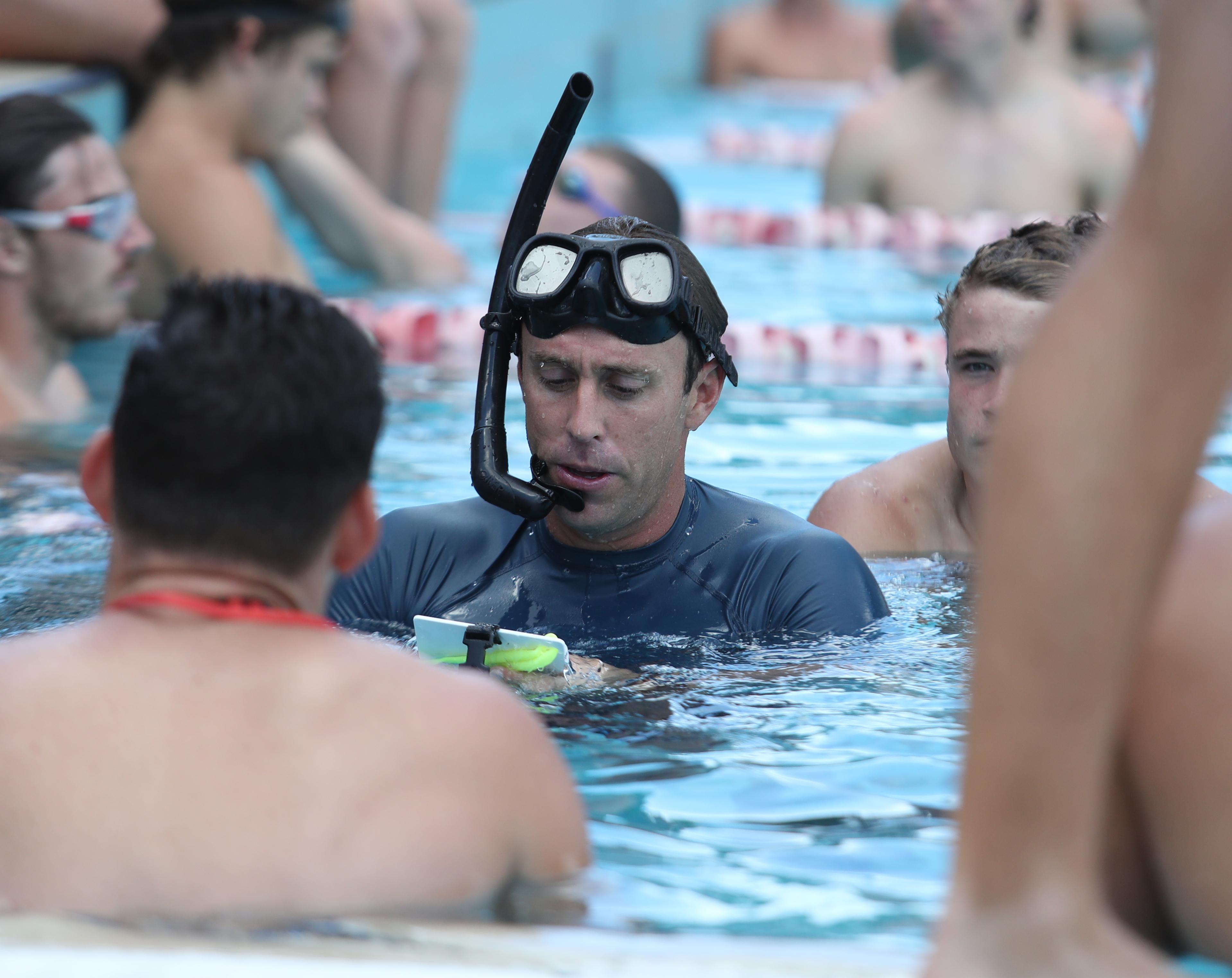 "That was a really fun way of doing it, a fun way of learning how the mind controls the body, and I think the boys got a fair bit out of it."
Players needed to test whether they could hold their breath and swim underwater in a 25m pool, with Oscar McDonald and Jake Melksham, in particular, finding the challenge confronting and forced to overcome anxiety.
Although the circumstances were different, Melbourne copped intense criticism after a player-led movement ended in its SAS-style camp being cancelled last pre-season.
"There's no hiding in the water and they were put in a situation that made them feel vulnerable and that's what it was – it was a mental process for breaking down feelings of anxiety and how they handled it," Visser said.
Visser said the same techniques used to break down barriers in the pool could be transferred into scenarios the players and coaches come up against on the field.
"I think the biggest thing we left them with is that they might have a challenge come to them at any point and as a playing group it might not seem achievable," he said.
"(It's about) tapping into a place where they can feel versus think, and that was the biggest thing for the group – they needed to focus on one thing at a time rather than looking too far ahead down the track and the results were super impressive."
Melbourne players are set for a big footy session on Saturday as their week-long camp continues on Queensland's Sunshine Coast.