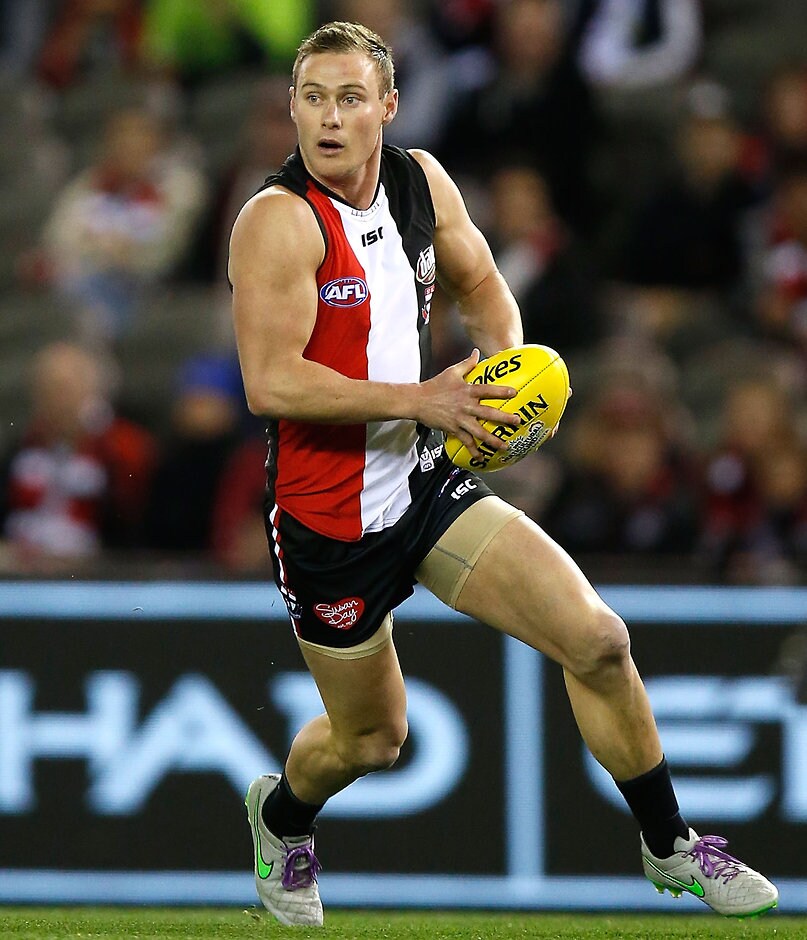 In 2015, St Kilda finished 14th on the ladder with only six wins to their name.
Although it wasn't a memorable season, their AFL Fantasy numbers were through the roof with three players averaging in the top 10 average scorers.
David Armitage (MID, $592,000) started the season on fire averaging 121 in his first seven games.
He is now rated as a premium midfielder in the Fantasy game and finished the year with a personal best average of 107.
More Fantasy prices:
> Carlton: Will Brendon play the kids?
> Brisbane Lions: Fantasy Pig and friends
> Gold Coast: Sunshine and Fantasy points aplenty
> Essendon: Don't you know about the Bird?
Captain courageous Nick Riewoldt (FWD, $520,000) never fails to disappoint.
Despite some ongoing niggles, he is a durable trooper who has only missed 10 games in the last five years.
Although Riewoldt may not return to training until the New Year, the clubs says that he is in good, er, nick and running more this pre-season than he has in the last four years.
He averaged 93 in 2015, and has only dropped under 90 twice in the last ten seasons.
Click here for every St Kilda player's starting Fantasy price and position
Jack Steven (MID, $618,000): Steven was the number one scoring midfielder in Fantasy this year and therefore comes with a hefty price tag. However, a wise man once told me, "you get what you pay for".
Steven scored over 100+ in 64 per cent of his games, which included six scores over 130. He's a walk-up captain in your team so dust off those cobwebs from your wallet and spend wisely.
Jack Billings (FWD, $452,000): After playing just nine games, Billings' season was cut short due to a stress fracture. He was averaging 84 to this point which included a huge 122 against the Bulldogs in round six. The youngster is still being managed by the club and won't start full training until after Christmas but is hopeful of cracking the Saints' midfield in 2016.
Leigh Montagna (FWD/MID, $603,000): What a gift! Montagna averaged 109 last year and has now been granted forward status by the Fantasy gods. He has averaged over 90 in his last seven seasons and is destined to be the No.1 ranked forward next year.
Nathan Freeman (MID, $148,000): Freeman left Collingwood during the trade period seeking a fresh start. He's a former No.10 draft pick who is a powerfully built midfielder, but has been plagued by hamstring injuries in the past. He recently suffered a minor set-back with another strain but if he's fit by round one he will make an immediate impact with the Saints.
Bailey Rice (DEF, $136,000): Remember Dean Rice? The 234-game legend who played with Carlton and St Kilda? Well if you do, that means you are as old as I am, and here is his son. Bailey Rice is courageous and will provide great run and drive for the Saints and is said to have a similar game to Essendon's Michael Hibberd. He is certainly one to jump on if he's named for round one.
Sam Gilbert (DEF/MID, $420,000): He's a veteran and one hell of a warrior. Gilbert played just 11 games last year after coming back from injury and spent a fair amount of time through the Saints' midfield where he gathered a handful of 90+ scores. Gilbert will turn 30 next year and should never be written off.
Jake Carlisle (DEF/FWD, $369,000): Without harping on the obvious, the former Bomber arrives at his new club with plenty of baggage. Bags filled with concrete. He only averaged 67 last year and is so far off my radar there isn't even a bleep.
THURSDAY: The Traders are back to reveal Melbourne's Fantasy prices and positions for 2016.