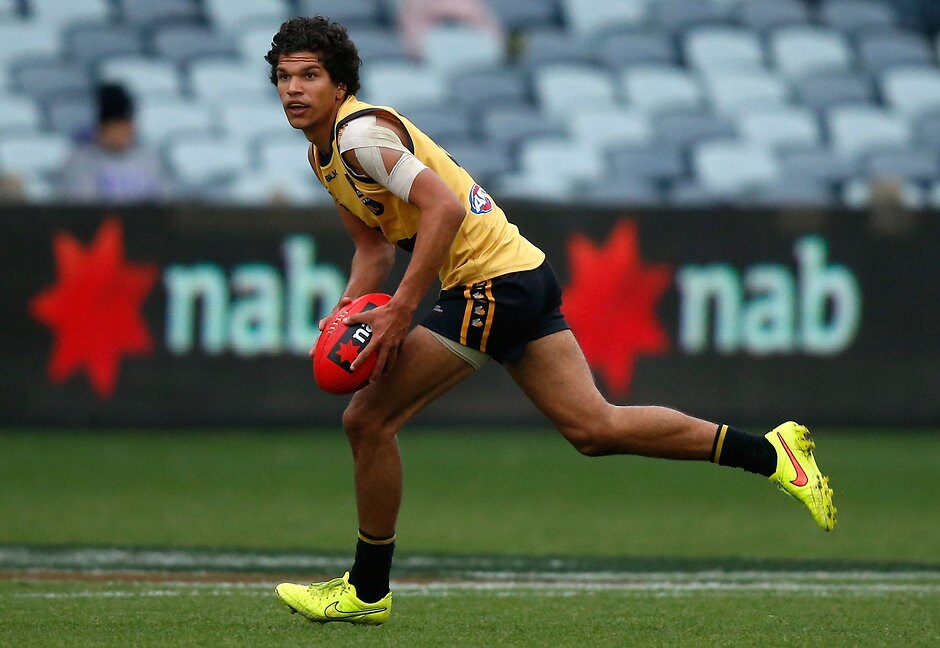 WESTERN Australia looks set to rebound from its draft drought last year with a far more productive haul in 2016, and its key prospects are determined for a more successful under-18 campaign.
The state managed only two wins in last year's NAB AFL Under-18 Championships, and had just three non-mature-agers picked at the national draft last November.
But it already appears likely to have a more fruitful season this year, with seven players selected in the level two NAB AFL Academy, which is midway through its high performance training camp in America.
Classy midfielder Sam Petrevski-Seton has shown on tour why he is rated as a possible top-five pick, with his foot skills on both sides of his body shining during training.
Diary: Rockets, runs and early starts
Key defender Josh Rotham has also impressed with his competitiveness and is among the best group of the taller types in this year's pool.
West Coast father-son prospect Jake Waterman, tough midfielder Sam Powell-Pepper, half-back Noah Hura and tall pair Jeremy Goddard and Luke Strnadica are also members of the Academy squad.
Powell-Pepper, who played for WA at last year's championships, said the group had learned plenty from the challenges of the 2015 carnival.
"It was good to get used to what it's like to play at a faster pace and with the under-18s, but this year we'll definitely have a better team," he said.
"We're pretty keen to make up for last year."
Academy assistant Glen Jakovich watches as Sam Petrevski-Seton and Jeremy Goddard begin a hill run

Hura, who moved to Perth from Melbourne when he was 12, said the balance of the West Australian contingent in the Academy should make for a far more competitive side.
"We've had a lot of knocks against us in WA and all of us here have committed to doing everything we can to win the championships. We want to win it," the 17-year-old said.
"We feel we can be a dominant side this year with the team we have and the coaching group we have."
WA has put a focus on rebuilding its under-18 system in recent months, appointing former Fremantle recruiter Adam Jones as its new talent manager in November.
The restructure of the division also saw Clayton Anderson take on the role of talent programs coordinator.
The AFL's sweeping review of the game at grassroots level has also included a close look at the talent pathway and clubs system in Western Australia.
Gold Coast forward Callum Ah Chee was the only West Australian to be taken in the first round of last year's draft (No.8 overall), with Josh Schoenfeld (Gold Coast) and Declan Mountford (North Melbourne) also picked.
Yestin Eades, who relocated to Victoria from Perth at the start of 2015, was also drafted alongside four mature-aged prospects from the WAFL competition.