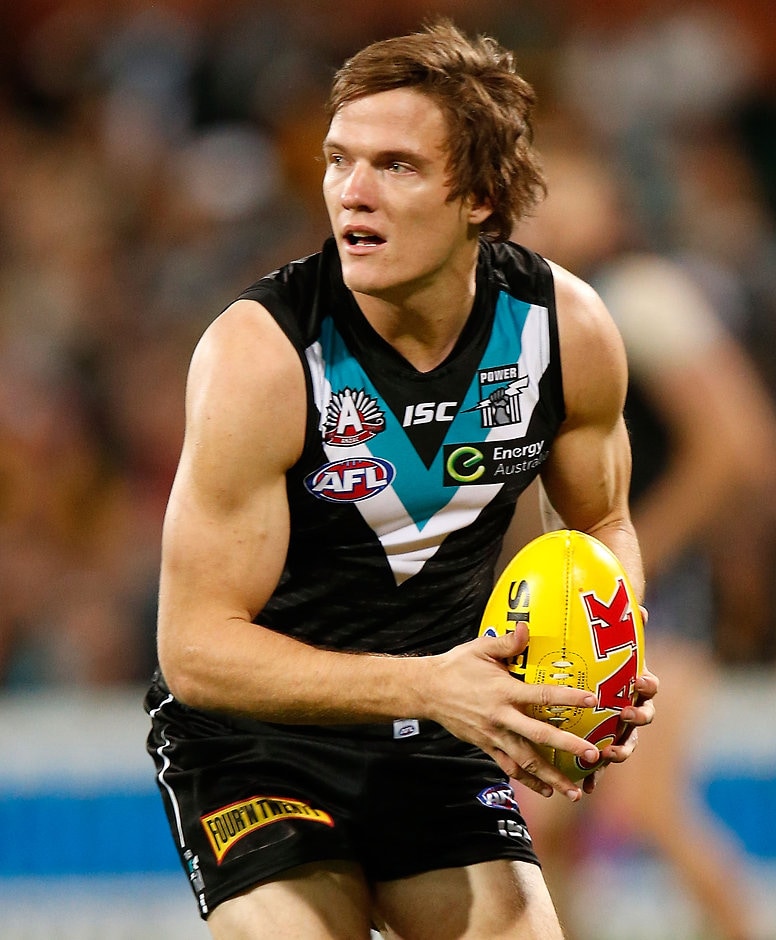 They were really trying to push for surgery - a few of them were talking about fusing it, which means I wouldn't be able to run again
Jared Polec on surgeons and his foot problem
IF THE advice of certain surgeons had been followed after Jared Polec injured the navicular bone in his foot early last year, the Port Adelaide wingman's career would be over.
Worse than that, he wouldn't be able to run again.
Remarkably then, Polec was given the all clear on Friday, with scans revealing the bone had healed completely – allowing him to play the opening two NAB Challenge games.
It's been a long road to recovery for the 23-year-old, who believes he first injured his foot against the Sydney Swans in round two last season.
It worsened over the ensuing weeks to the point where he was unable to stand on it.
Polec admitted that given the navicular's infamous reputation for destroying careers, he too questioned whether his would be cut short.
"Yeah it did [cross my mind] after I saw a few surgeons – most of them weren't looking too comfortable with it," Polec said.
"They were really trying to push for surgery – a few of them were talking about fusing it, which means I wouldn't be able to run again.
"There is a chance it can go again, but right now it's looking pretty strong."
Polec insisted the injury wouldn't cause him to change his game or his position on the field.
But he said that after the surgeon appeared shocked when told he'd been covering 15km a training session, it was time to ease back on his training loads in preparation for the season.
Polec also said there was a silver lining to spending much of last year watching from the sidelines: a fresh perspective that could help him take his game to greater heights.
"It's good to kick a footy – I can't wait," he said.
"You learn a lot [on the sidelines], you definitely learn that you've got a lot more time on your hands … the game actually looks slower when you're watching.
"It's good to sit back and realise how much more time you've got with the footy."