Australia Plus

In October 2014 ABC launched a new network across Asia and the Pacific –connecting Australia to business, travel and education interests in the region.
Australia Plus is a unique multi-platform media service delivered online, on mobile and through social media as well as via a new exclusive television service.
Australia Plus combines the strengths of a targeted subscription television service reaching more than 190 million people across Asia and the Pacific with an established and unique digital and social media network that is already engaging more than 2.3 million people a month in some of the world's largest markets.
Fans in the Asia/Pacific region have to opportunity to watch on Australia Plus six matches per week during the Toyota AFL Premiership season, along with all matches in the Toyota AFL Finals Series. The network will also broadcast a weekly highlights program across 28 weeks.
Visit http://tv.australiaplus.com more information.
BT Sport

BT Sport is the UK's fastest growing sports TV service, with four channels BT Sport 1, BT Sport 2, BT Sport Europe and BT Sport//ESPN showing live top action from around the world in HDand in August 2015, launched Europe's very first live sports Ultra HD (4K) channel, giving viewers the chance to watch world-class sport with four times the detail of HD.
BT Sport is the only place in the UK to watch all of the UEFA Champions League and UEFA Europa League matches exclusively live. Our extensive portfolio also includes live coverage of the Barclays Premier League and FA Cup, plus exclusive live coverage of Aviva Premiership Rugby, MotoGP, NBA and UFC.
BT Sport and BT Sport//ESPN is proud to showcase five games per week continuing right through to the Toyota AFL Grand Final, plus the weekly highlights programme showcasing the best of the action from each round.
BT Sport is part of BT Group plc, one of the world's leading providers of communication services and solutions serving customers at home, at work and on the move in more than 170 countries. For more information, visit www.btsport.com.
CCTV-5

CCTV-5 is a sports channel in China which forms a part of the vast network of China Central Television (CCTV).
CCTV is the world's largest television network with a an estimated reach of 1.2 billion people throughout China.
CCTV-5 is the main sports broadcaster in China and began broadcasting on 1 January 1995. CCTV-5 now broadcasts 24 hours a day, 7 days a week.
Claro Sports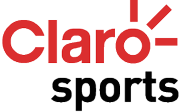 Claro Sports broadcast for Mexico and Latin America the 2016 Toyota AFL Premiership Season, Finals Series and Grand Final.
Thanks to Claro Sports, our Latin American audiences can enjoy this live event, until now unprecedented in the Spanish-language channels.
ESPN

ESPN, Inc., The Worldwide Leader in Sports, is the leading multinational, multimedia sports entertainment company featuring the broadest portfolio of multimedia sports assets with over 50 business entities.
ESPN International is a division of ESPN, Inc., which has grown to include ownership — in whole or in part — of 24 television networks outside of the United States, as well as a variety of additional businesses that allow ESPN to reach sports fans in over 61 countries and territories across all seven continents.
ESPN broadcasts one game each week of the home and away season into the Caribbean, continuing right through to the Toyota AFL Finals Series and Toyota AFL Grand Final. In addition, ESPN broadcasts the action-packed weekly highlights program.
For more information, visit www.espnmediazone.com and www.espnmediazone.com/us/espn-international-fact-sheet-2/.
FOX Sports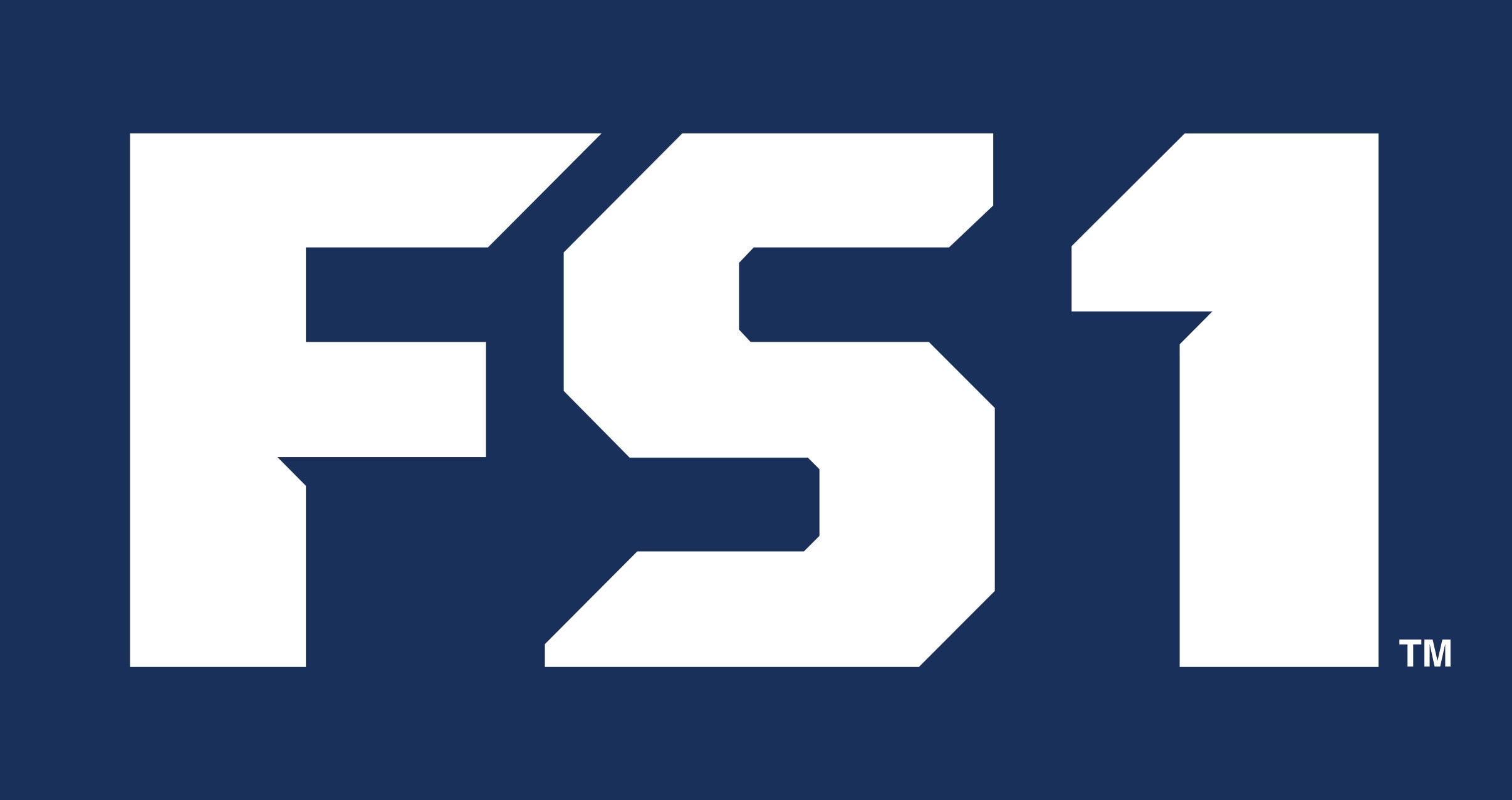 FS1 is a national 24-hour multi-sport channel.
FS1 boasts live sporting events, featuring college basketball (Big East, Big 12, and Pac-12), college football (Big 12 and Pac-12), MLB, NASCAR,NHRA, UFC, USGA and world class soccer.
Plus, FS1 has fans covered with studio shows FOX Sports Live with Jay and Dan, The Herd, UFC Tonight and original programs such as The Ultimate Fighter.
FS2 is a national 24-hour multi-sport cable channel from FOX Sports. FS2 delivers to fans live sporting events, studio, news and original programs including UFC, world class soccer, Rugby, Supercross, NASCAR practice and qualifying races, and much more.

FOX Soccer Plus delivers live, exclusive soccer coverage featuring the best players and clubs in the world. FOX Soccer Plus also offers premium rugby from the Northern and Southern hemisphere.
Orbit Showtime Network

OSN offers four dedicated HD sports channels featuring a wide variety of live international sporting action.
We bring the best of the AFL to the Middle East and North Africa, including four live matches every round of the home and away season, plus the weekly highlights program showcasing all the action of the round every Monday evening on OSN Sports HD.
Our AFL coverage doesn't stop there - you can catch every moment of the Toyota AFL Finals Series live, including the Toyota AFL Grand Final live from the MCG.
Find out more at www.osn.com/sports
Sky Television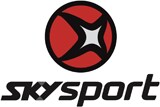 SKY Television is New Zealand's pre-eminent pay television broadcaster, offering a wide range of sports, movies, music, on-demand and general content across more than 100 channels. SKY's channel line-up includes nine sports channels, seven movie channels, twelve general entertainment channels, eight documentary channels, seven news channels and six children's channels, as well as other niche and special interest channels.
SKY's AFL coverage includes one match each week of the 2016 Toyota AFL Premiership Season and the NZ and MCG Anzac Day matches brought to you live, plus an exciting weekly highlights package. The action doesn't stop there, with one match each week of the 2016 Toyota AFL Finals Series, and the game's marquee event, the 2016 Toyota AFL Grand Final, from the MCG.
Visit www.skysport.co.nz for more information.
SuperSport

SuperSport is Africa's premier sports broadcaster, producing and broadcasting local and international sport for pay TV subscribers across sub-Saharan Africa.
SuperSport boasts 37 channels, including nine High Definition channels, which broadcast a range of both major and smaller sports. SuperSport has tailored programming for various regions, making it a true Pan-African company. It additionally broadcasts to 54 countries in sub-Saharan Africa, including adjacent islands.
The company began operations in 1987 and expanded into the rest of Africa in 1995. Among its achievements are broadcasting local leagues in a number of countries, including Nigeria, and broadcasting soccer World Cups, Olympic Games and other major sports programming – on a scale unprecedented in Africa.
Over five million subscriber households across the continent now enjoy access to SuperSport on DStv.
TSN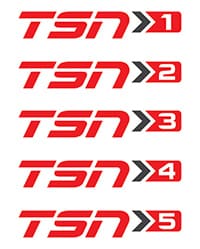 TSN is Canada's Sports Leader and #1 specialty network. With a broad portfolio of multimedia sports assets, TSN delivers world-class content across industry-leading platforms including TSN2, TSN.ca, TSN Radio and TSN Mobile TV.
TSN2 brings Canadians AFL coverage throughout each round of the 2016 Toyota AFL Premiership Season, along with all the action and excitement of the 2016 Toyota AFL Finals Series and 2016 Toyota AFL Grand Final.
TSN is a division of Bell Media, which is part of BCE Inc. (TSX, NYSE: BCE), Canada's largest communications company.
Visit www.tsn.ca for more information.
TVNZ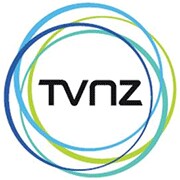 TVNZ is New Zealand's national television broadcaster and digital media company. It is the country's most watched television network and leading source of news and current affairs. TVNZ operates five free-to-air channels - TV ONE, TV2, TV ONE plus 1,TV2+1 and TVNZ Pop-up. TVNZ also produces TVNZ Kidzone24 which plays out across pay channels. In its online stable TVNZ operates TVNZ OnDemand and One News Now.
TVNZ broadcasts AFL via their Freeview pop-up channel 13 this includes a number of live and delayed Toyota AFL Premiership games, a weekly highlights package and the Toyota AFL Finals Series.
Visit www.tvnz.co.nz for more information.
Global Eagle Entertainment
Global Eagle Entertainment Inc. (GEE) is a leading worldwide provider of media content, technology and connectivity solutions to the travel industry.
Through the industry's most comprehensive product and services platform, GEE provides airlines with a wide range of inflight solutions. These include Wi-Fi, movies, television, music, interactive software, as well as portable IFE solutions, content management services, e-commerce solutions and original content development.
Serving over 200 airlines worldwide, GEE delivers exceptional quality and value to its customers to help them achieve their passenger experience objectives. The company's headquarters are located in Los Angeles, California, with offices and teams located in North America, Asia, the Middle East, Europe, Africa, Oceania and South America.
Watch AFL Global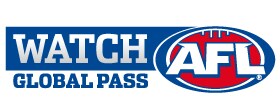 Watch every game of the 2016 AFL Premiership live or on demand with Watch AFL Global Pass. It's the official international subscription service for fans outside Australia.
Watch AFL Global Pass allows you to watch games live on personal computers, tablets and mobile devices. You can also catch up on any of the action you've missed, or want to re-live, with our On-Demand service.
Watch AFL Global Pass also gives you Watch 24/7, a round the clock TV channel dedicated to AFL, so you can get your fix between matches. Watch 24/7 shows include classic quarters, football panel shows, player interviews, match replays and other great AFL content.
Being overseas doesn't mean you can't keep up to speed with all the footy action and we offer a wide range of great value subscriptions to suit everyone those on both long and short trips abroad.
To find our more and subscribe just visit watchafl.afl.com.au
*Service not available in Australia