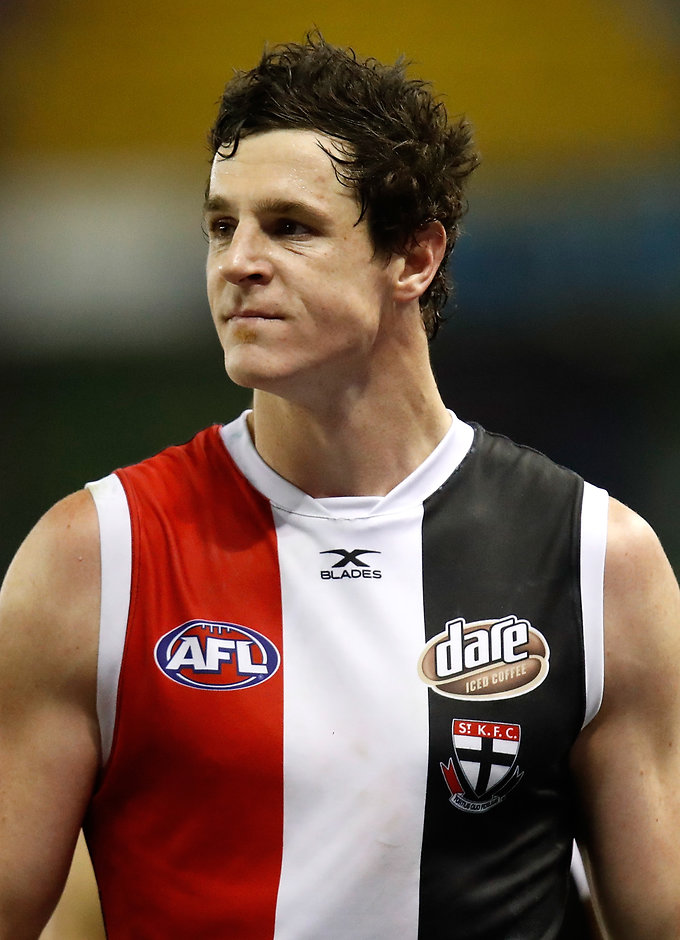 ST KILDA defender Jake Carlisle had found himself in hot water after being reported twice for striking in separate incidents against North Melbourne at Etihad Stadium.
The ex-Bomber struck North Melbourne's Luke McDonald in the throat right in front of an officiating umpire on the bell of quarter-time.
Players from both sides remonstrated causing a melee at the first break with Carlisle right in the thick of the scuffle.
Carlisle was then reported a second time for striking Kangaroo Declan Mountford.
Saints coach Alan Richardson said he didn't see the incident as he was coaching from the bench.
"I didn't even know [he was reported]," Richardson said after the win over North Melbourne.
"It wasn't mentioned to me. I don't have to make up any white lie that I didn't see it, because I didn't see it as I was down on the bench. Hopefully he'll be fine."
Five talking points: St Kilda v North Melbourne
The Match Review Panel will assess both incidents on Monday.
The Saints defender nearly didn't take the field on Sunday after hurting his back in the warm up.
With 10 minutes to go before the first bounce, Carlisle underwent a fitness test on the boundary line at Etihad Stadium but was given the all clear to play.
Richo disappointed Saints can't control their destiny
"It was after our initial warm up. We were out on the ground I looked over and he was trying to stretch out his back," Richardson said.
"It was clear that it was freeing up so the doctors got a hold of him and did a fair bit of work on him in terms of trying to manipulate things.
"It was pretty close, but we had to get him out on the ground prior to the team just to kick long because that was what had created the issue in the first place. But he was okay."