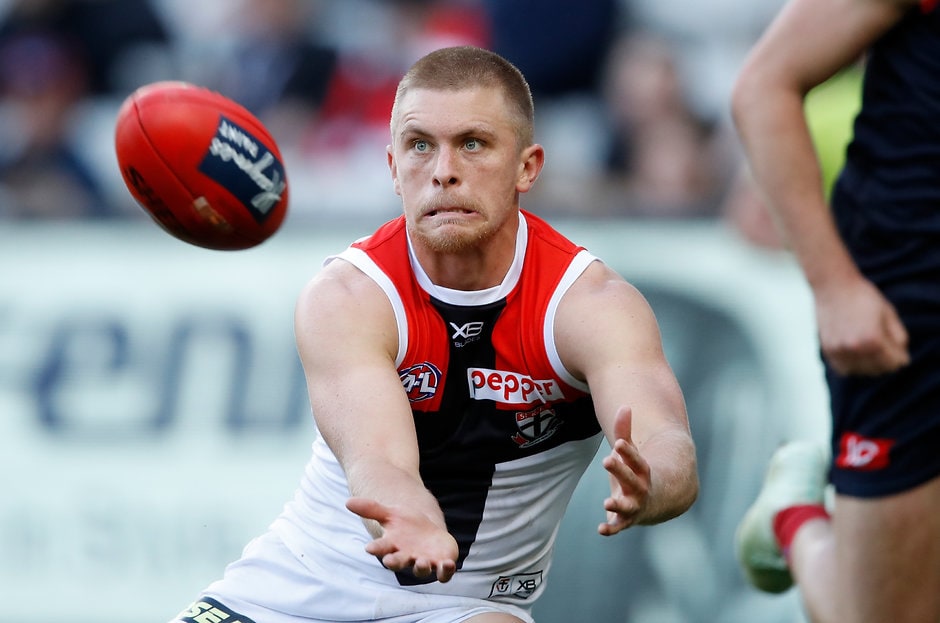 AFTER 23 rounds the AFL Fantasy season is done and dusted. Record-breaking scores and an amazing finish in the overall rankings, 2018 had it all.
Last year's winner, Selby Lee-Steere, tied for first place with James Robinson as the pair tallied 52,308 points for the season. It came down to Robinson's unique selection of Seb Ross in the final game of the round. A score of 123 would have seen him win the competition outright, 121 and it was a win to Lee-Steere. Ross finished on 122 and for the first time there was a tie at the top in Fantasy Classic.
Find the Traders podcast on iTunes and Soundcloud.
In this week's episode …
The joint-winners of Fantasy Classic appear on the podcast as they share their stories of success. The nerve wracking moments throughout the last game of the round through to their best and worst moves of the season are revealed.
Roy and Warnie chat through the stories of 2018 including the players who were considered as the makers and breakers, sealing the fate of thousands of Fantasy coaches.
Study for next season has already kicked off with The Traders running their eyes over some names that they'll be looking at over the off-season as they get ready to do it all again next year.
Episode guide
4:25 – Selby Lee-Steere joins Warnie from New York
14:50 – James Robinson discusses his rise to the top
21:30 – How The Traders went in the final round
28:11 – Fantasy MVP
30:00 – Best 22 for the season
41:30 – The 2017 to 2018 average differentials
49:00 – 2019 watch list
Join the conversation
Find @RoyDT, @CalvinDT and @WarnieDT and AFL Fantasy on Twitter, and 'like' the AFL Fantasy Facebook page.
Get more expert advice from The Traders in the Fantasy Hub.