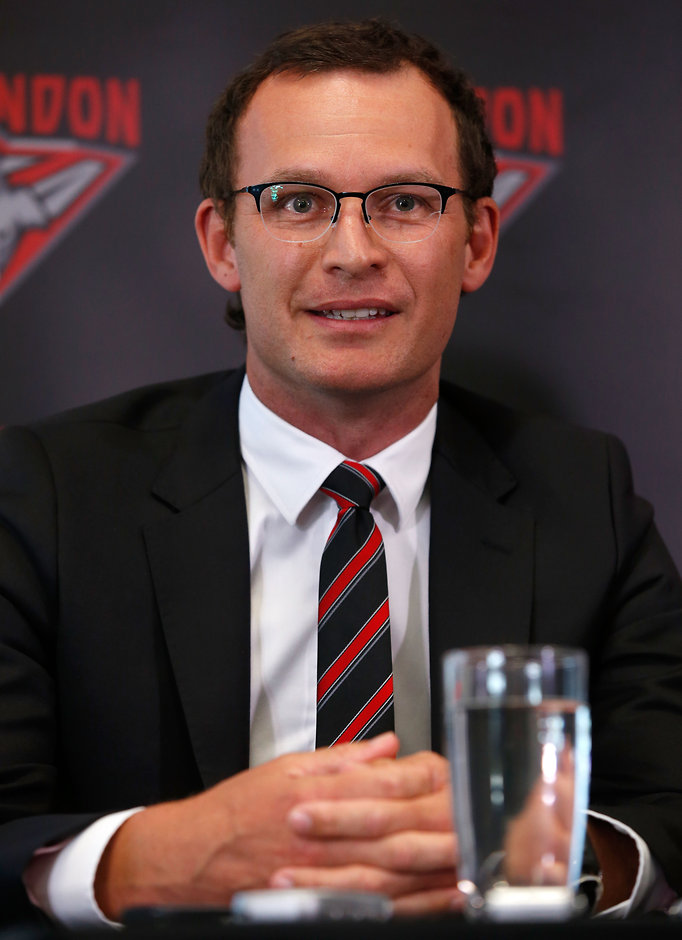 I've met with the vast majority of the 34 players and their parents/families
Xavier Campbell
ESSENDON is hoping its efforts to help its suspended players away from football this year will aid its chances of them sticking with the club once their bans end.
A number of key Bombers, including Michael Hurley, Cale Hooker and Dyson Heppell, will be the recruiting targets of rivals throughout this season as they move through their 12-month bans.
The club's chief executive Xavier Campbell said the Bombers had been speaking with the dozen suspended players and were hoping to help them stay energised during their break from the game.
"We're in the process of speaking with all 12 players and our focus right now is to provide them with opportunities outside of football this year to give them purpose," Campbell told fans during a Facebook chat.
Ex-Don Hal Hunter still in the dark on injections
"Our support at this time is focused on their welfare and development. Football discussions will commence in due course, but so far the talks that we've had have been positive."
As an unrestricted free agent, Hooker can walk to a rival club without Essendon having the option to match a bid. Brent Stanton, David Myers, Tayte Pears and Heath Hocking also qualify as free agents at the end of 2016, while Ben Howlett's contract ends.
Captain Jobe Watson and Hurley are signed through to the end of 2017 alongside Tom Bellchambers, Michael Hibberd and Travis Colyer, while Heppell has committed to the club to the end of 2020.
Crowley keen to say 'Hi' to Gaz
But there is also a possibility contracted players could push to declare themselves delisted free agents by alleging Essendon's governance failings resulted in a breach of contract.
"As it stands, we have six players in contract and six players who are out of contract, and our focus is on providing them with as much support as possible to make sure that this isn't a wasted year," Campbell said.
As Essendon enters its fourth season impeded by the far-ranging effects of the ill-fated 2012 supplements program, Campbell said the club had changed dramatically since then.
"There is no doubt that the club made grave mistakes in 2012 and for that we are truly sorry. But in many respects, that club doesn't exist anymore. We've done enormous amounts of work to rebuild the club and try to move forward. Throughout this process the players have been our absolute priority," Campbell said.
"Since I've taken over as CEO, I've met with the vast majority of the 34 players and their parents/families. We will continue to do so because they deserve and need our support as much as anyone else."
Meanwhile, Campbell has thrown his support behind Etihad Stadium but said he hopes the venue's facilities would continue to be improved.
There has been a push from Collingwood and Richmond to establish a third football stadium in Melbourne for AFL games, with Eddie McGuire coming up with a proposal to demolish the Docklands venue once the AFL takes control of it.
However, Campbell said Etihad was a good location for Essendon to be a major tenant, given its supporter base.
"I'm not convinced we need a third Melbourne stadium, but I would like to see further investment in Etihad Stadium to ensure that it remains best practice," Campbell said.
"I think the geographic positioning of that stadium makes it incredibly accessible for the vast majority of our fans who reside in the north-west corridor."