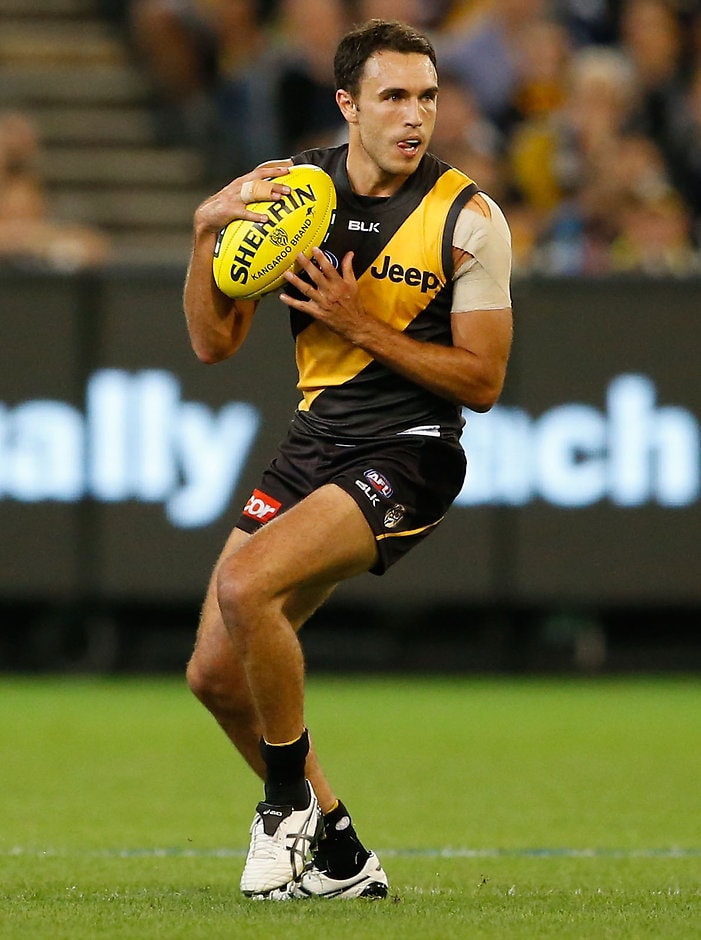 At worst he will be out for one week
Damien Hardwick on Shane Edwards
RICHMOND'S injury woes have continued, with Shane Edwards likely to miss next Friday's match against Collingwood after having surgery on a fractured hand.

Brett Deledio will join him on the sidelines, with coach Damien Hardwick saying he is unlikely to get over the quadriceps injury that kept him out of the season opener against Carlton.

"[Edwards] had surgery yesterday. He's probably doubtful for this week," Tigers coach Damien Hardwick told ABC radio on Saturday.

"At worst he will be out for one week."

Last year, the Tigers took a chance with Deledio and played him in round one against Carlton, but the 28-year-old missed the next four weeks with a calf injury.

Hardwick is cautious of not letting that happen again.
Click here for full coverage of Richmond v Carlton

"There is the slight risk that if you push the envelope that he misses two or three more," Hardwick said.

"We'll probably be pretty conservative on that one [given] he's an important player for us."

Edwards played against Carlton in round one but had looked unlikely to play after leaving Richmond's final pre-season game against Port Adelaide in a sling.

However, he escaped with severe bruising and nerve swelling.

Chris Yarran, Reece Conca, Shaun Grigg and Nathan Drummond are also on the injury list.
Hardwick said that although Yarran did not come to Richmond in peak fitness, there were reasons behind that.
"He probably didn't come in with the best conditioning. Chris knows that. He's responsible for that," he said.
"The thing that we didn't probably realise was that he's been having some plantar fasciitis … over a little bit of time. We didn't realise the serious nature of it until we went and had a pretty significant scan.
"His training capacity has been reduced because of it, so he hasn't been able to train at AFL intensity."
Yarran had foot surgery to fix the issue and is not expected to play for another five weeks.
The Blues traded Yarran, 25, at the end of last season to Richmond for draft pick No. 19.
He struggled with a calf injury throughout the pre-season and didn't play in the NAB Challenge. The extent of his football in Richmond colours was 45 minutes in a VFL intraclub match.