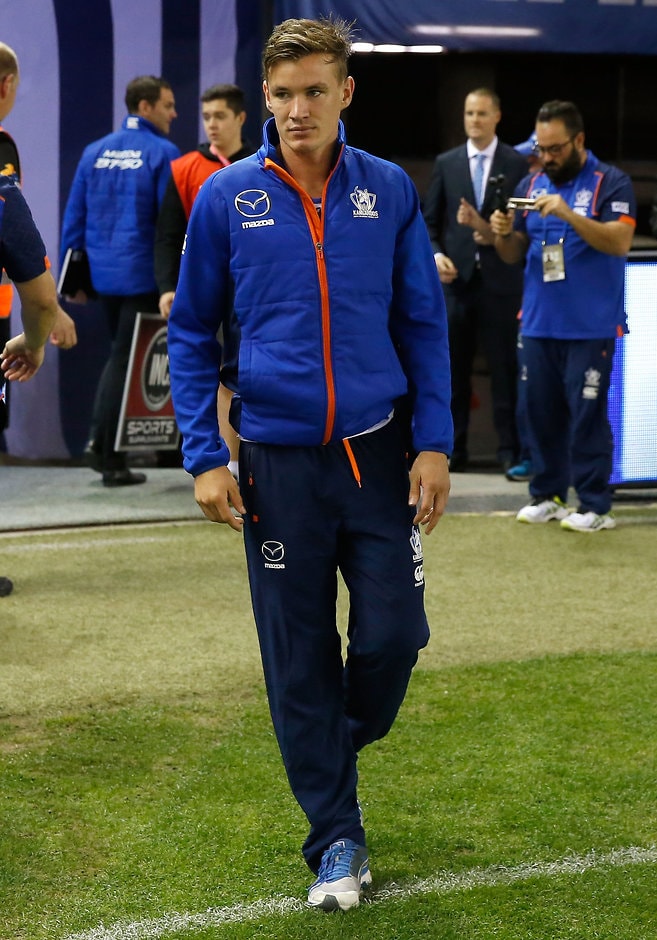 THE KANGAROOS say they are "bitterly disappointed" in small forward Kayne Turner, who has been charged with drink driving.
The 20-year-old recorded a blood alcohol level of .133 on Sunday morning and was charged by Victoria Police.
The club confirmed on Sunday afternoon that he was returning home from his brother's house and was pulled over in O'Shanassy St, North Melbourne.

Turner is still on his probationary licence and was alone in the car at the time, the club said.

Turner's car was impounded and he is expected to lose his licence for up to 13 months and incur a significant fine.

"Kayne is extremely remorseful and embarrassed by his actions," North Melbourne director of football Geoff Walsh said.

"He is fully aware that his decision to get behind the wheel could have put lives at risk.

"His poor judgement and decision making has let many people down.

"While he fully co-operated with police and notified the club immediately, he'll now have to work extremely hard to regain the trust and respect of his teammates and peers.

"On top of the sanctions imposed by police, the club will consider a penalty in consultation with the leadership group and senior management."

Turner is currently on the sidelines with a hamstring injury and missed the Kangaroos' win over Carlton on Saturday.
• Who stood up for your club in this weekend's state leagues?
• Fantasy form watch: Round nine's Pig, Presti and Junior Swine