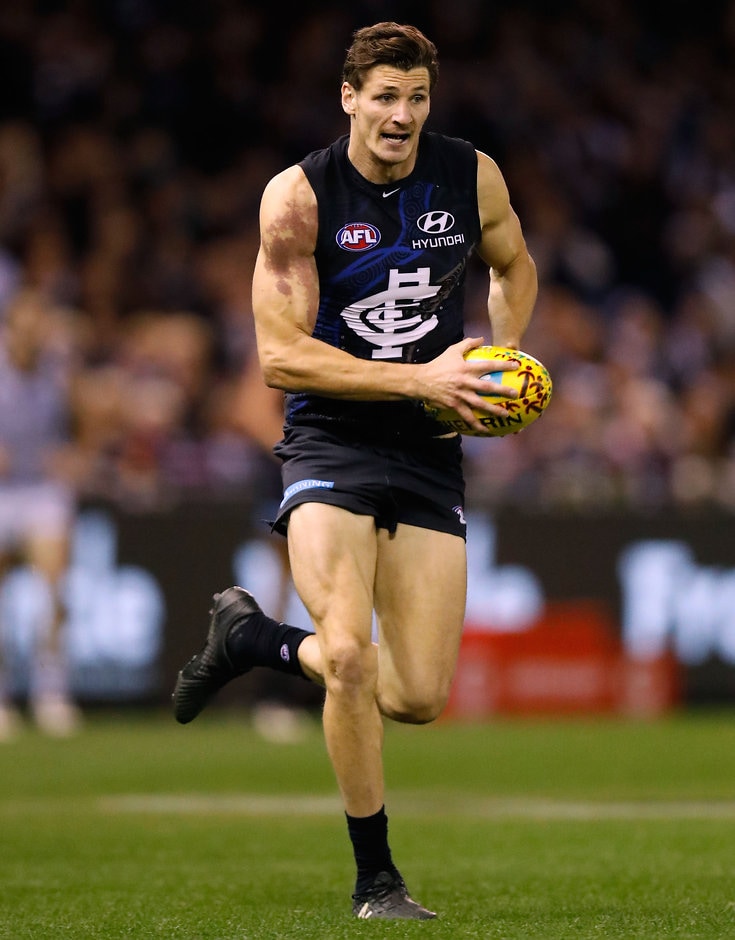 ANDREJS Everitt has closed the door on continuing his career as a delisted free agent at a fourth club, confirming his retirement after 131 games.
The 27-year-old said was grateful for the opportunities his three clubs had given him, playing for at least three seasons with each.
"I can't complain with that," he posted on Instagram.
"Now being a few weeks after my exit from the Carlton football club my fiancé and I have decided that the AFL chapter has been complete.
"I would like to give a massive shout out to everyone who I have met along the way and who has supported me.
"My career has afforded me so many unique and amazing opportunities that I don't take for granted."
"I'd like to thank all of the players I have played with, I have learnt so much as you have been my family for the last 10 years."
Everitt enjoyed his best season in 2015, leading Carlton's goalkicking with 31 goals and playing a career-high 22 games.