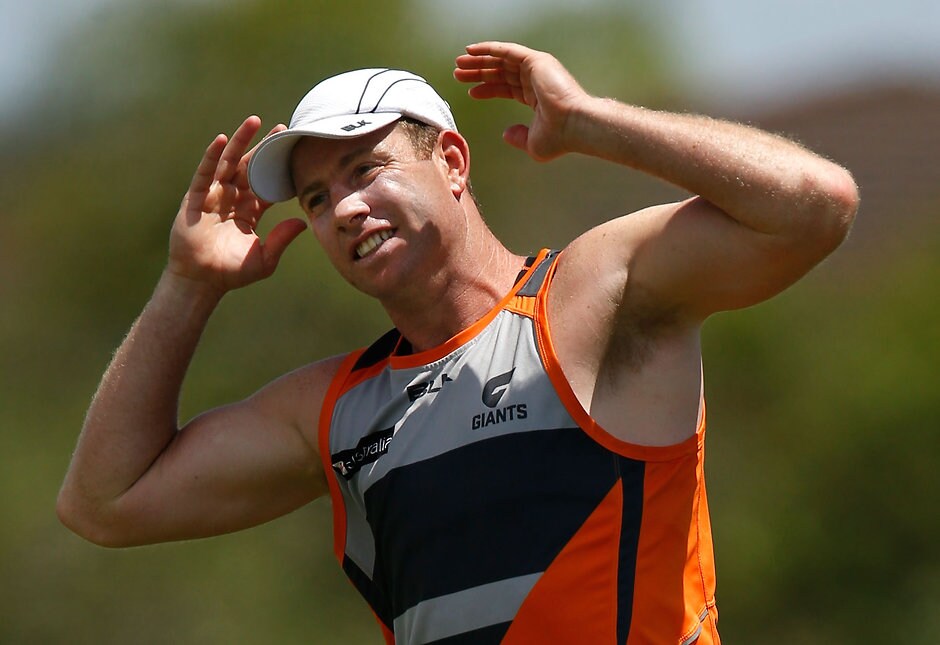 STARTING last season in rampant form, the Giants eventually finished 11th with 11 wins and 11 losses. They also finished with 11 players averaging over 75 points for their best Fantasy return in their four years in the competition.
At the top of the table was captain consistent Callan Ward (MID, $555,000). He is always a safe selection and continued his excellent Fantasy form, cracking a 100 point average for the first time.
In his 11th season and second as a Giant, Heath Shaw (DEF, $532,000) enjoyed his best year to date. Playing all 22 games, the defender averaged 96 points and will start 2016 as the third most expensive player available in the backline. At this stage Shaw is odd-on favourite to be one of the top six premium defenders.
The Giants offer up some interesting Fantasy prospects for 2016. A case can be made for almost every listed player to improve their numbers and increase in value over the season. Whether it is for your Fantasy Classic side or Elite draft, including a couple of lads from Greater Western Sydney could help you on your way to a premiership.
Click here for every GWS player's starting Fantasy price and position
More Fantasy prices:
> Carlton: Will Brendon play the kids?
> Brisbane Lions: Fantasy Pig and friends
> Gold Coast: Sunshine and Fantasy points aplenty
> Essendon: Don't you know about the Bird?
> St Kilda: Big four won't come cheap
> Melbourne: The devil is strong in these youngsters
> Collingwood: Midfield delight but thin front and back
Click here to subscribe on iTunes
The two best Fantasy ruckmen in the competition, Stefan Martin and Todd Goldstein, will set you back over $630,000. Shane Mumford (RUC, $524,000) will be in the mix as a top-five ruckman in the new year. The 29-year-old is tracking well this pre-season and the $100,000+ difference between the big guns and Mumford might just be bridged with an increased output in 2016.
In his first three seasons, Lachie Whitfield (MID, $461,000) has gradually improved his Fantasy game. The midfielder played 21 games at an average of 83 in 2015 and with further improvement, he is likely to take his average to over 90 and deliver the Fantasy potential he showed as a junior.
Gaining dual-position status during the season, Toby Greene (FWD/MID, $473,000) heads into 2016 high on the watch-list after retaining his availability as a forward as well as a midfielder. In Greene's debut season, he averaged 96.2 before peaking in 2014 with an average of 102.9. A shift to the forward line saw has numbers head south, however, there is plenty of upside in the fifth-year player as a dual position option.
It was only two seasons ago that Steve Johnson (FWD, $479,000) was at the top of the Fantasy game. He started 2014 as the most expensive player in the AFL due to his epic previous season, pumping out an average of 118.3. Despite his Fantasy numbers decreasing at a rate of knots, Johnson still has some value as he has been named purely as a forward. Maybe he will slide in your Elite draft.
One of the Giants' Academy selections, Jacob Hopper (MID, $255,000) was taken at pick No.7 in the 2015 NAB AFL Draft and carries a Fantasy price premium as a result. It may be worth spending the extra dollars if his junior numbers are anything to go by. The 18-year-old averaged 19.7 kicks and 7.3 handballs in the Under 18 Championships and is every chance to make an impact early in the season.
It looks like the Giants might be a source of a couple of players worth filling our benches with. Tim Mohr (DEF, $125,000) missed all of last season and will come in a basement price. Don't expect too much for the key defender in terms of numbers but, if fit, his price will at least double. With only 24 games under his belt, Sam Reid (FWD/MID, $125,000) may not be a walk up start. Given the opportunity, his dual position status could make him a valuable bench player.
This is harsh as I brought him into my side at the end of 2015, but Ryan Griffen (MID, $436,000) is a pass … for now. Griffen picked up defender status after spending prolonged periods playing off half-back. If his role is defensive and he once again gains DPP after the opening couple of months of the season, Griffen is worth considering. However, as a pure MID, he's a pass.
SATURDAY: The Traders are back to reveal the Cats' Fantasy prices and positions for 2016.