THE PROSPECT of taking the first bounce no longer daunts Matt Stevic as he prepares to umpire his sixth Grand Final in a row and seventh overall.
Alongside Stevic will be fellow experienced field umpires Shaun Ryan (eighth Grand Final) and Ray Chamberlain (third).
Between them, they've officiated more than 100 finals.
You need to understand that in this game there are so many views on those things, and some people have views that align with yours and some don't - Shaun Ryan
"It's a wonderful privilege. You're grateful for every time you get out on the 'G or anywhere around Australia," Stevic told reporters.
"My first two grand finals, I don't think I took the first bounce and I thought it was my time to step up and support the other guys and do it.

HOW DO THEY WIN? All the statistical strengths of the Tigers and Giants
"The first time was incredibly nerve-racking, but having done it a few times now, I go through the same routine.
"It's a small part of the whole job for the day in managing the game, so we'll get things underway and hopefully it goes straight."

Matt Stevic will be officiating in his seventh Grand Final. Picture: AFL Photos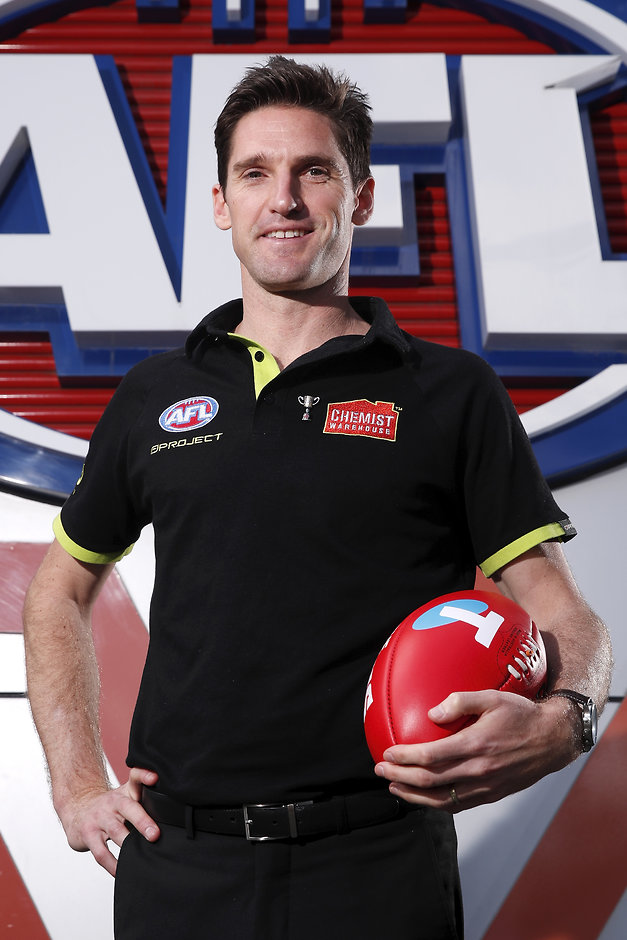 Stevic's status as the best bouncer in the game meant it was an easy decision as to who would start the contest, according to Ryan.

As for nerves, Ryan's ready to embrace however he feels on Grand Final morning.
"It's subjective, everyone is probably different, but from my experience it's pretty similar," Ryan said.
"We've all done Anzac Day games, preliminary final games, Friday night where there's 100,000 people, so the degrees of pressure, they're all very high-pressure games."
'Razor Ray' Chamberlain returns to Grand Final day for the first time since overseeing the 2010 clash between Collingwood and St Kilda and the following week's replay.

Ray Chamberlain is probably the AFL's most recognisable umpire. Picture: AFL Photos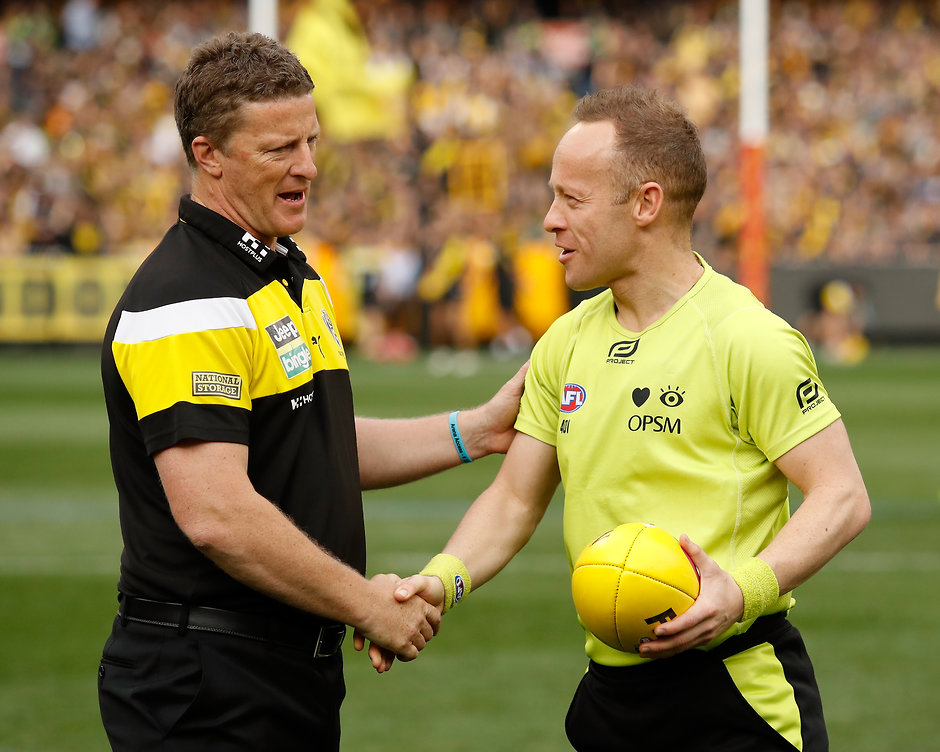 "You're always hopeful. I've umpired six preliminary finals, so I've missed out a few times, so you also get that (disappointing) phone call," Chamberlain said.
"There are only three who get the opportunity on the weekend, but we are a team of 34 and we get great support right throughout the year."
Ryan was in the news two weeks ago when the microphones picked up his warning to Giant Adam Kennedy about his repeated contact to injured Lion Charlie Cameron.
The discussion divided the football community, but Ryan said he was simply doing what he's instructed to do.
"You need to understand that in this game there are so many views on those things, and some people have views that align with yours and some don't," Ryan said.
"But I've learned over the years, for me, I don't really have views on the rules and I don't have views on things, because that's not my job."
Stevic officiated Saturday's preliminary final, where Magpie Josh Thomas was incorrectly awarded a goal, but said there would not be extra precautions taken with score reviews for the Grand Final.
"I hope people can appreciate there's a lot going on out on the field, even after a goal is scored," Stevic said.
"We just use our experience and if the 'goalie' calls for (a score review), we'll go in and consult and if we don't believe it's touched, we won't."