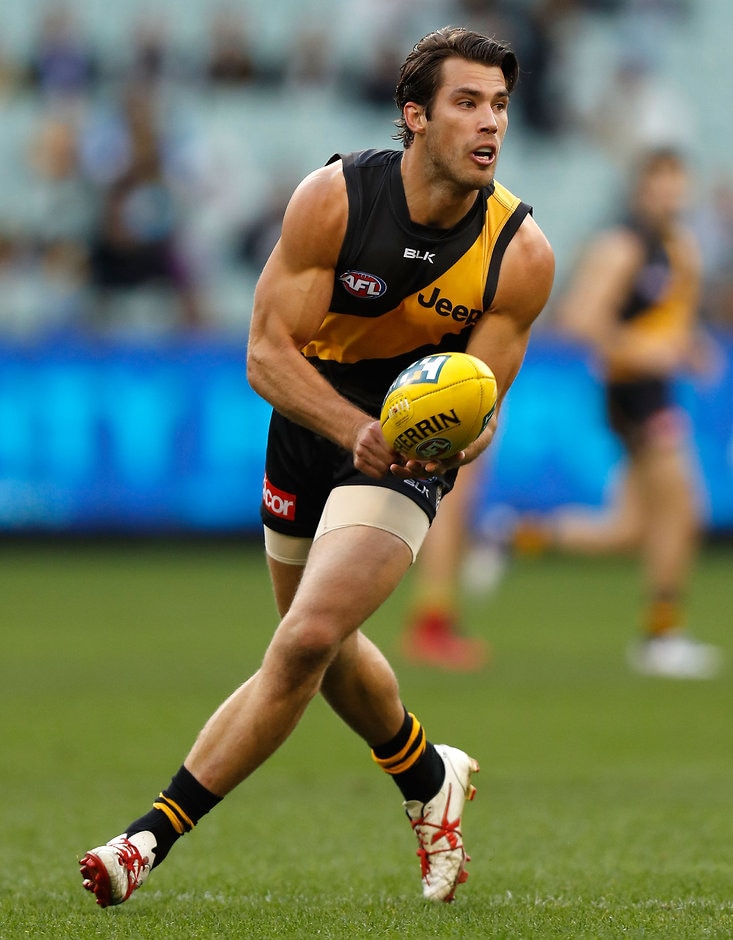 RICHMOND defender Alex Rance is positioning himself as a next-generation television star, signing on as a travel show presenter.
Rance has inked a deal with Channel Nine to present stories on Sunday evening lifestyle show Postcards as well as his own new segment on The Footy Show.
The 27-year-old, who almost quit footy around the time of his last contract negotiations in 2015, will now see his profile extend well beyond the field.
But Rance fans might occasionally have to weigh up where to watch him, with the Victorian lifestyle show airing directly against the last quarter of Sunday afternoon football at 5.30pm.
"I'm excited about joining both Postcards and The Footy Show this year. I am looking forward to showing people my creative side and having a lot of laughs," Rance said.
Rance is developing into a proven media performer. Last year he starred on AFL.com.au's AFL Exchange podcast and a segment with Sam Newman on The Footy Show was widely seen as one of the highlights of the long-running program's year.
"Every now and then a player stands out from the crowd and we think Alex does that, and he's a natural on screen," said Nine programming executive Tim Cleary.
Rance has three seasons remaining on his contract with Richmond.