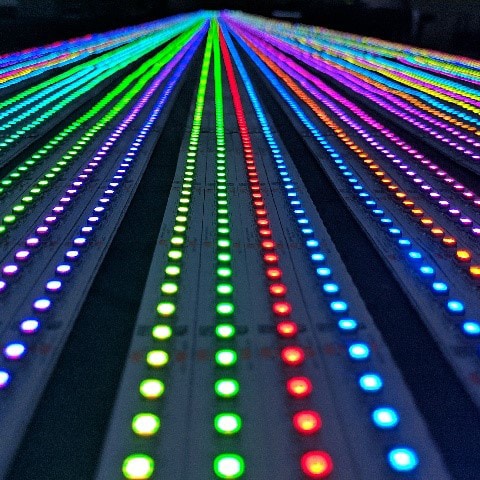 NEON goalposts are set to light up AFLX when the three-day tournament begins on Thursday in Adelaide.
Meanwhile, Brisbane DJ duo Mashd N Kutcher will bring some more x-factor to Allianz Stadium with an exhilarating live performance in Sydney on Saturday.
See the AFLX fixture and get your tickets here
Every time a goal or a Zooper goal is scored in AFLX, the posts will come alive with a number of flashing neon lights.
The concept is similar to the one adopted by T20 cricket, with the stumps and bails lighting up each time a wicket falls.
The LED light strips will be installed at Hindmarsh Stadium, Adelaide on Wednesday evening on both the front and back of the goal posts.
Once the first tournament is completed, the neon lights will then be transported quickly to Melbourne's Etihad Stadium in time for Friday night's action. They will then be brought to Sydney's Allianz Stadium on Saturday.
The flashing goal posts are just one of a number of concepts the League has introduced for the launch of the inaugural tournament.
Acrobats, fireworks and live music acts are also set to light up the event.
Fresh off their five-month world tour, Mashd N Kutcher are set to perform their new single 'Need Me', as well as 'My Sunshine', which was recently the No.1 most played track on Australian radio.
On Wednesday, the pair were made honorary Lions after they were presented with Brisbane guernseys by AFLX coach Ben Hudson and defender Tom Cutler.
"We're thrilled to join in the first AFLX Tournament in Sydney and get fans on their feet on Saturday," the duo said.
"As Brisbane boys, we're excited to cheer on the mighty Brisbane Lions in their first hit out of the year."
The dance and electronic duo have two gold records, and have made waves overseas with their exciting live performances, as well as their infamous video mashups.