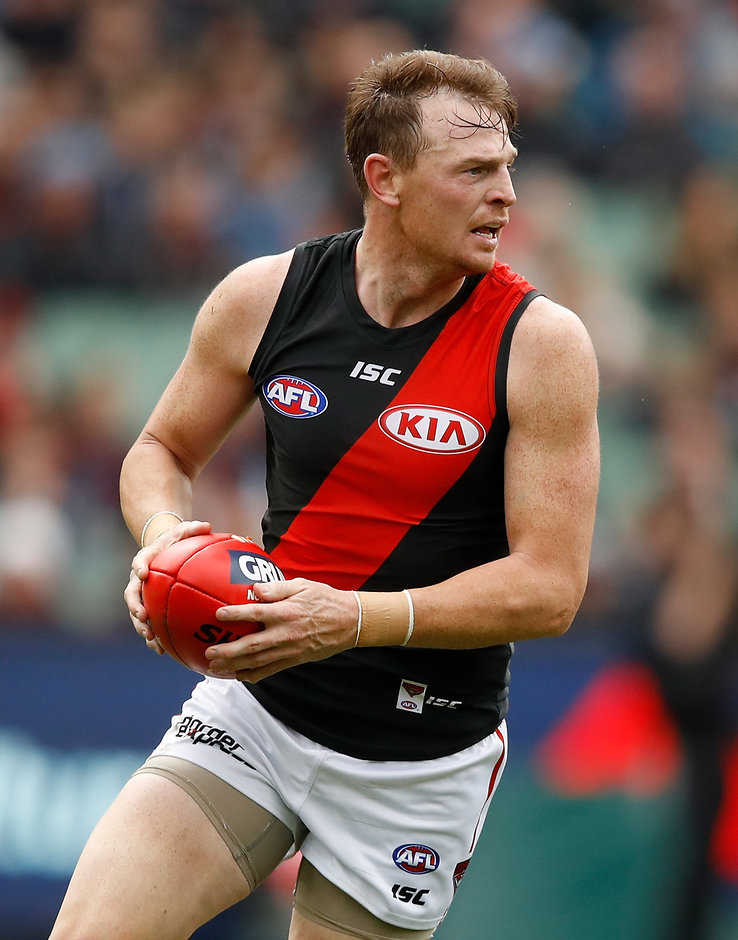 AFTER being a source of frustration to this point in the year it was our forward lines that stepped up this week, with some coaches receiving six hundreds from the front line! While talking about forwards, we also saw the return of newly appointed forward Tom 'Pig' Rockliff who showed he is back to his best and will be an absolute bargain after his trip to China this week.
Fantasy Pig
Jack Macrae is making a habit of being nominated as the weekly Fantasy Pig, and is certainly in the conversation to receive an official snout if he keeps up his current form. He went off against the Lions, gathering 47 possessions and laying eight tackles on his way to a round high 155. He costs a fortune, but is worth every cent as a reliable captain option.
Honourable mention: Ed Curnow is often disregarded as a Fantasy option due to regularly playing a tagging role. Well, if you are someone who does this, it's time to drop the stigma because he keeps rolling out premium scores. Once again, he tagged on the weekend, completely dominating Zach Merrett, keeping him to just 81 while collecting 24 touches, laying 13 tackles and kicking two goals for 142. It is certainly enough to find himself in the top eight midfielders for Roy's rolling 22 that will be updated in this week's Traders Podcast.
Rage trades
Brendon Goddard: The rage trade finger is pointing directly at Goddard after a putrid performance against the Blues where he managed just six kicks from his 16 disposals, two marks and no tackles, while giving away three free kicks for a score of 36. His popularity grew a fortnight ago with the addition of DPP however it may drop back to a yearly low within 10 minutes of lockout ending.
Honourable mention: Tom Mitchell ended the round for many coaches before it began when the popular captain option was well tagged for a score of 58. It was a worrying performance that once again showed the Pig is susceptible to a tag after he was held to just 20 possessions, one mark, while managing just four tackles. He is no longer a walk-up skipper and opposition tags will need to be considered on a weekly basis.
FROM THE TWOS: Dumped Giant goes goalless
Piglet
Ed Phillips: After dominating the VFL and basically being the form player at the whole club, the 20-year-old had no trouble fitting in on debut and becoming the must-have rookie of the week. He collected 24 possessions, took three marks and laid five tackles on his way to 86 and he is a cash cow you won't want to miss.
Ben Ronke: Talk about a lucky start to a round! Friday night footy had many coaches celebrating the young Swan's success on their field after he dominated the Hawks for 121 from seven goals straight and 10 tackles. I must admit, as much as it hurt as a non-owner, it was great to watch.
Trade targets
Jack Macrae
James Sicily
Tom Rockliff (after his bye)
Ed Phillips
Connor Blakely
THINGS WE LEARNED: The Blues brothers are a double act worth watching
Fantasy mailbag
@WarnieDT @RoyDT @CalvinDT I know we shouldn't crown new pigs regularly, but Jack has many piggish tendencies and pumping out a 130 average. He's knocking on the gate of the sty.

— Lumma (@Lumma23) May 13, 2018
Don't worry mate, we are keeping a close eye on him. Current form is more than worthy and he may just force our hand at this rate.
As a season long investment can you rank and give a bit of an opinion on menegola Sicily and m.Robinson. Cheers legends @RoyDT @WarnieDT @CalvinDT @AFLFantasy

— Jadyn Bobbermien-Sek (@jadyn_tgod) May 13, 2018
I like them all, Sicily is the best value, then Menegola, with Robbo not far behind that.
@WarnieDT @RoyDT @CalvinDT is it time to give up and trade merrett? #AFLFantasy

— Troy Foote (@tdfoote76) May 13, 2018
How frustrating … I think the right answer is to hold, but if you have a luxury … up to a captain option like Macrae would feel good.
@RoyDT @CalvinDT @WarnieDT Christensen to Ronke (BE -31) and fin to whit?

— Seb Birrell (@MrBarrellroll) May 13, 2018
It sounds silly, but I wouldn't pay up for Ronke now … missed the boat with that one. Whitfield a nice in though.
For more, follow me on Twitter: @RoyDT
Get expert advice from The Traders in the Fantasy Hub. Follow AFL Fantasy on Twitter and 'like' the Facebook page to join in the conversation.
The views in this article are those of the author and not necessarily those of the AFL or its clubs