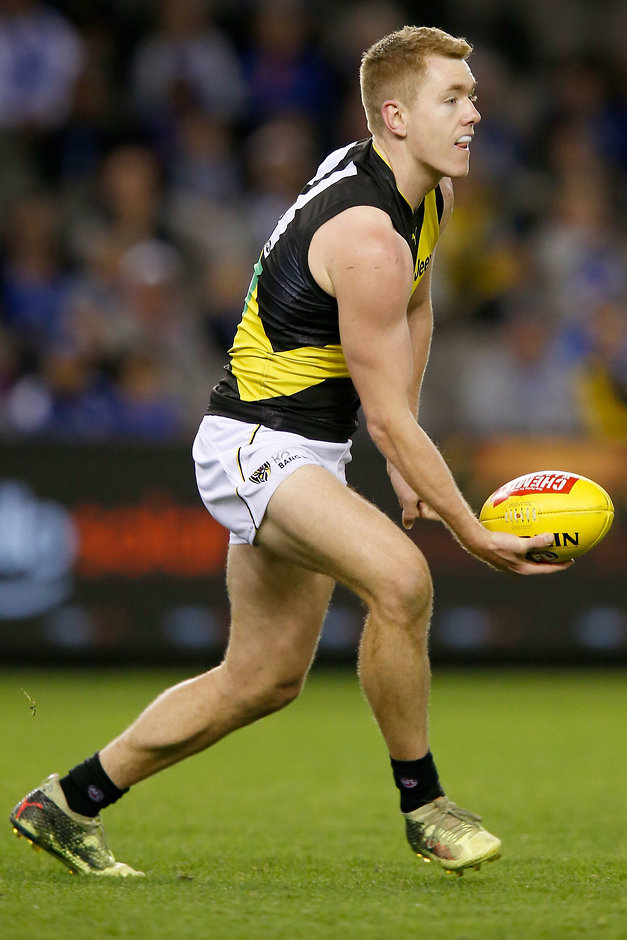 RICHMOND's September revelation Jacob Townsend is one of many players across the AFL whose future hinges on Gold Coast co-captain Tom Lynch.
With the Tigers' interest in free agent Lynch well known, fringe players like Townsend will have to wait to learn just how much is left in the pot.
"For a lot of those players, and I would imagine Jacob included, yeah it is more a conversation at the end of the year," Townsend's manager Scott Lucas told Macquarie Sports Radio on Wednesday morning.
"Let's not be silly, the phrase at the moment for a lot of clubs, (is) we don't know if we've got a million dollars or no dollars.
"And Richmond I would say it's fair to suggest would have a strong interest in Tom Lynch, so what they do, and how they manage their books is attached to the decision that Tom will make - as it is for Gold Coast and other clubs that are interested."
BARRETT Free agents should be open about their intentions
Townsend garnered a quick cult-following his standout performance in Richmond's finals campaign last year.
The former Giant played his first game of the 2017 season in round 22 and kept his spot in the side all the way through to the Grand Final where he kicked two of his total 16 goals.
Despite having played for the senior side in eight of the first nine games this year, the 25-year-old finds himself stranded in the VFL with spots in the ladder-leading Tigers' 22 hard to come by.
"He is out of contract, he's spent some time in the VFL this year, working on his form," Lucas said.
"I think when he's back in form he'll be back in the team, and they want him in the team, it's just a matter finding his very best form again."
Lucas remains optimistic a deal for Lynch won't push Townsend out of Punt Road altogether and expects there will be a new contract on the table for his client at the end of the year.