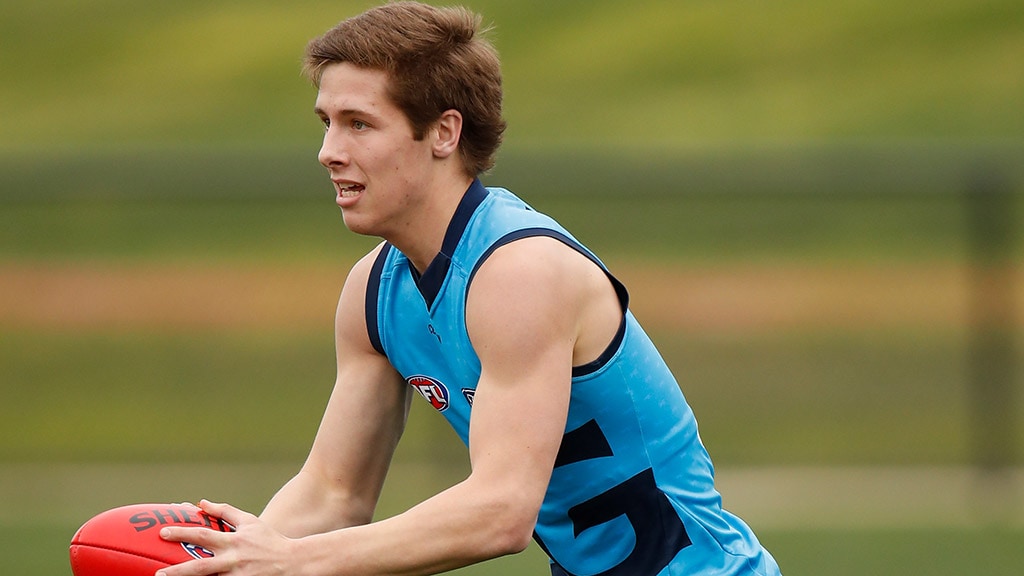 GEELONG youngster Lachie Fogarty is set to miss the start of the season, while doubt surrounds the future of defender Zach Tuohy's consecutive games streak.
Fogarty, who played 15 games in his debut season last year, will be sidelined from running for up to eight weeks after undergoing hip surgery on Tuesday.
Having experienced groin soreness throughout pre-season, the small forward was put under the knife following scans and consultation with his surgeon.
"He had a hip arthroscope after we found he had suffered some cartilage damage," head of football Simon Lloyd told AFL.com.au.
"It's a long-term approach with a player like Lachie, but we still expect him to play some significant football in the first half of the year."
Tuohy has failed to return to full running as he works through the rehabilitation of post-season knee surgery.
With much of his summer spent behind closed doors, Tuohy has worked on his fitness through cross-training exercises.
The Irishman, who holds the longest current active streak in the competition with 138 consecutive matches, is expected to ramp up his running inside the next fortnight.
Meanwhile, ruckman Zac Smith completed a heavy running block during an intense session at GMHBA Stadium on Thursday.
Having endured an interrupted pre-season due to an ongoing back complaint, Smith took part in most of the training and his teammates clocked up to 15km.
Injury-plagued speedster Nakia Cockatoo continues to work on his endurance base as he builds towards maximum running speed.
While the 22-year-old enjoyed a slow start to pre-season after back-to-back knee surgeries and having his tonsils removed, he has since started to take part in full training drills.
Geelong will hold match simulation against North Melbourne in Torquay in two weeks' time before its first JLT Community Series match against West Coast on March 1.