JASON Akermanis wants to join AFL coaching ranks and has declared he is "miles ahead" of most assistant coaches already in the system.
The former Brisbane Lions and Western Bulldogs star, who was inducted into the Australian Football Hall of Fame on Thursday night, has ambitions to become an AFL head coach and believes he is ready to return to the game's highest level after gaining "invaluable" experience in charge of Ovens and Murray league club North Albury.
• Aker joins the greats in footy's Hall of Fame
The outspoken 38-year-old also supports Hawthorn coach Alastair Clarkson's proposal to introduce a minimum coaching accreditation, and has called on the AFL to make it compulsory for head coaching candidates to have coached a team in their own right, just as he is doing.
Akermanis claimed several AFL coaches in recent times had been unqualified to handle the broad challenges of the job, citing Essendon coach James Hird, his Lions premiership teammates Michael Voss and Justin Leppitsch, and Collingwood coach Nathan Buckley.
Not up to the job? Akermanis with former skipper Michael Voss. Picture: AFL media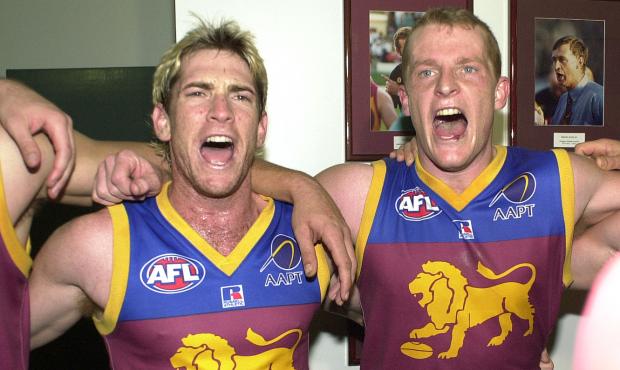 In his third season as North Albury coach, which included a period as playing coach, Akermanis is adamant that prospective coaches should serve a rounded apprenticeship, regardless of their playing record or reputation.
"The AFL and the clubs need to be so much better than this. We've got to end this bad trend of coaches coming in with little experience," Akermanis told AFL.com.au.
• Jason Akermanis profile: The forces that produced a complex footy genius

"Being an assistant or line coach just doesn't cut it now, even if you've been part of a successful program. You need to coach your own team in a good league to get the experience you need.
"Hirdy only coached under-9s and then he got the Essendon job. That's laughable. No wonder he made the rookie errors he did.
"Vossy would admit the same thing, and Leppa is finding it hard now. He grabbed one of his players but he wouldn't have done it if he'd coached his own team first.
"At the other end of the spectrum, Luke Beveridge coached his own team, has made a great start and will have a long career.
Aker was an onfield star, winning three flags and the 2001 Brownlow Medal. Picture: AFL media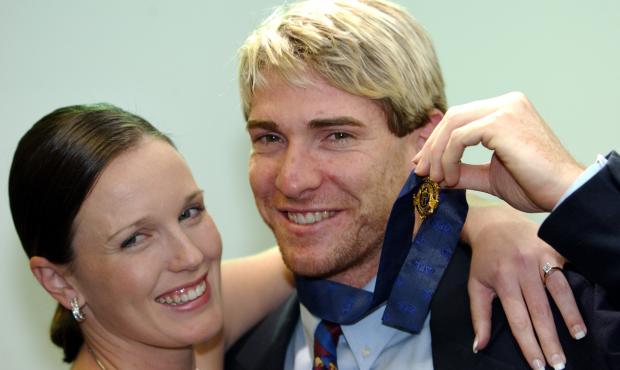 "I've been inside AFL clubs and seen how they operate, and assistant coaches aren't a speck on what they would be if they had their own team and then came back into the AFL system.
"You have to find yourself first, and it takes a few years. You wouldn't trust an electrician in your house unless he's done his apprenticeship, yet we hire inexperienced coaches.
"I've made lots of mistakes as a coach too, but I've made mine away from the spotlight, and that's the way it should be."
The 2001 Brownlow medallist said his coaching education had been fast-tracked by facing unforeseen challenges with North Albury.
"The team I took over was last but we made the finals in my first year. Then half our starting 18 because we didn't have any money, so I had to do a huge rebuild and we missed the finals by only one game.
"I'm coaching in an uneven competition – we're paying nothing compared to the top clubs. Our reserves coach is my assistant. It's a great learning experience.
"I don't just coach the team. In many ways that's the easy part. I'm also the sprint coach, weights coach, psychologist, physiologist, nutritionist, recruiter, marketer, and I pump up the balls before training ... you don't get a better grounding than that. I'm miles ahead of your average AFL line coach.
"A lot of guys already in the system won't make a difference but I guarantee I will. The stuff I can contribute can have an immediate impact on any team."
Akermanis performs a trademark handstand in front of a packed Gabba. Picture: AFL media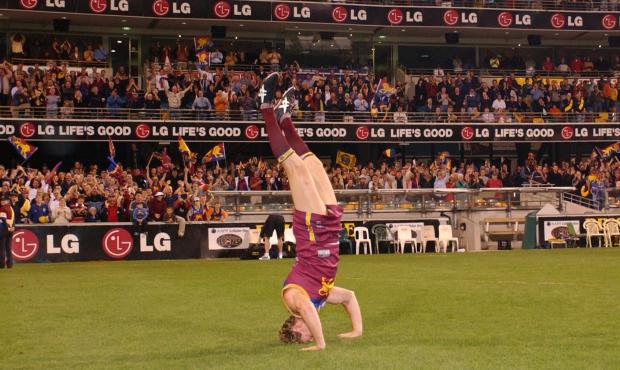 Asked to describe his coaching style, Akermanis said: "I'm a teacher, and I get them to play the percentages. My teams have been hard and tough and good defensively."
He has won an endorsement from Ron Thomas, the former Swans CEO, who witnessed Akermanis' style first-hand three times last year while scouting for Essendon.
"I was very impressed with how Jason talked to his players, his honesty, his game plan and structures, and the confidence he gave his young team in the way he communicated with them," Thomas told AFL.com.au.
"They were in the red and he was left with a shell of a team, but what he did was outstanding. And he's continuing in the same vein this year.
"I would certainly recommend Jason as a potential employee within AFL coaching ranks, especially through the development of young players."
Akermanis' ultimate aim is to take charge of an AFL team.
"Sometimes when you say what your dream is, people try to get in your way," he says. "But when I want to do something, and I'm good at it, I'll get there."
However, Akermanis knows he will have to overcome negative perceptions from a brilliant 325-game playing career marred by mid-season sackings at two clubs.
"All I need is a chance and I'll prove myself. I just need someone with enough faith and enough balls to give me a go, and then my performance will speak for itself," he insists.
"I deserve a chance. I'm doing things right. I'm doing my time, taking my time, learning my craft, and I'm going to be better for it.
"I'm so confident in my ability to coach. I couldn't have said that in my first year."
Said Thomas: "Forget about the past interpretations regarding what he may have said or done. The key thing to remember is he got the best out of himself as a player and, from what I've seen, he's getting the best out of his young playing group."