IT WAS described as an "experiment" when Caroline Wilson entered the world of VFL media in 1982.
The woman entering the then men-only world would soon become a key and dominant part of it, forging one of the great media careers.
'Caro' has always written and spoken about football, as well as those who play it and run it, in a distinctive and highly impactful way.
Caroline Wilson is one of the footy world's trailblazers. Picture: AFL Photos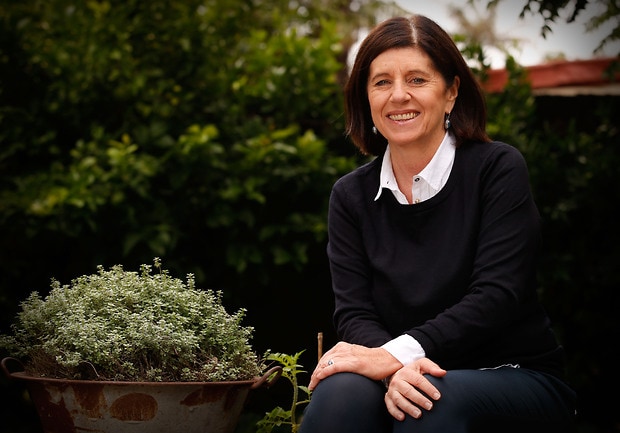 Her opinions were strong which at times made her unpopular and a target within the football industry. But talking to In the Game, Wilson defended her powerful approach.
"I don't know why football clubs lie. To me it's open season when clubs lie to you," Wilson said.
BARRETT Why the Saints must consider a former great
"It gives you the right, I reckon, to probe even deeper, and ask even more impertinent questions, and write the stories they don't want you to write.
"... I'll go to my grave saying that I'm a good journalist."
Despite recently stepping down as chief footy writer of The Age, her 37-year media journey is far from finished.
Listen to 'Caro' talk about that journey and her learnings from it ...
Find In the Game on Apple Podcasts, Google Podcasts or Spotify
Episode Guide
3:31 – Chief Football Writer – Do you miss it?
7:23 – Love of the game
9:12 – 'There were a few gang tackles'
11:56 – 'The experiment' of a female sport journalist
17:00 – What Caroline still finds difficult
20:19 – 'The best stories are the ones that make you feel absolutely sick'
23:44 – Ringing up Eddie
25:41 – 'Brutal' social media
27:44 – The 'bloodshed and carnage' from the Essendon drugs saga
28:33 – Sexism in football and the strength of Peggy O'Neal
36:29 – Would you become a Richmond board member?
39:19 – Ian Wilson's influence
43:20 – Herald Sun offer: 'I certainly considered it'
46:41 – Radio hosting
48:15 - 'I don't know why football clubs lie'