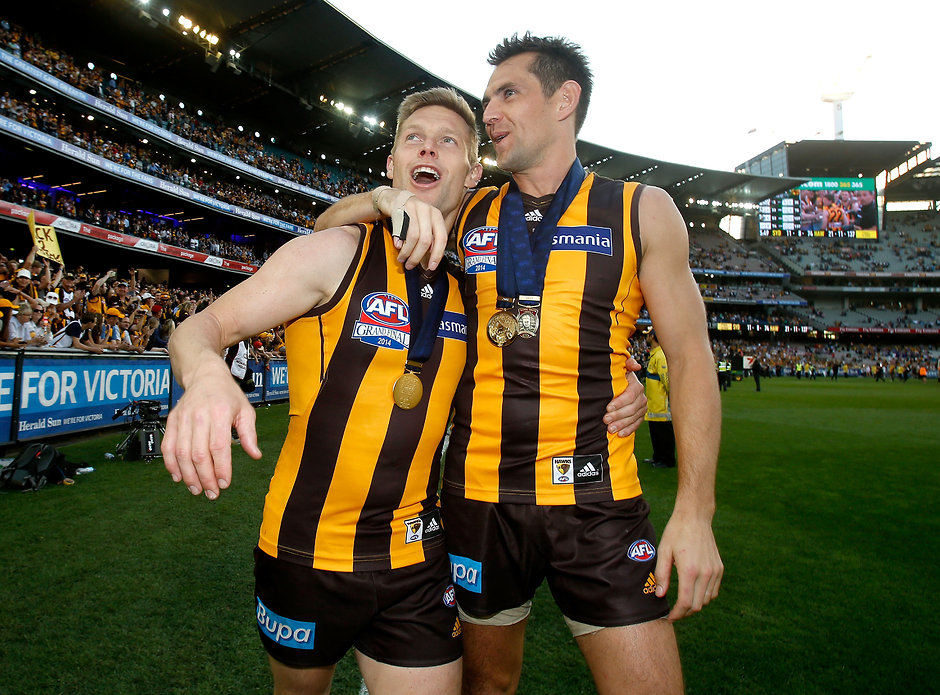 AUSTRALIA has chosen a five-man leadership group as preparations for the Virgin Australia International Rules Series kicked off in New York overnight.
The coaches appointed Geelong's Harry Taylor, St Kilda's Nick Riewoldt, the Western Bulldogs' Robert Murphy and Hawthorn pair Luke Hodge and Sam Mitchell to lead the 22-man squad against Ireland at Croke Park on November 21.
A captain will be chosen later in the week, with an official jumper presentation to be held in New York on Friday.
Coach Alastair Clarkson said the coaches settled on the group of experienced leaders, but he was confident every player on the trip would make a contribution.
From New York to Ireland: check out the IRS diaries
"We've got an outstanding squad with leaders throughout, but for practical purposes we've settled on those five and we know they will do an excellent job," he said.
Clarkson addressed the squad on Wednesday morning New York time as they came together for the first time.
He will coach with the assistance of Ross Lyon and Chris Scott.
Clarkson left the squad in no doubt the intent of the trip was to defeat the Irish, a task he has admitted will be tough in front of the home crowd.
The squad had a light run in New York's Central Park in front of some bewildered locals as they began to familiarise themselves with the round ball.
Ireland announced its squad for the one-off test on Wednesday after making preparations for eight weeks ahead of the game.
Dublin's Bernard Brogan is Ireland's captain, with the 23-man squad including footballer of the year Jack McCaffrey and former AFL-listed players Michael Quinn and Colm Begley.
Quinn played for Essendon and Begley was with the Brisbane Lions and St Kilda.