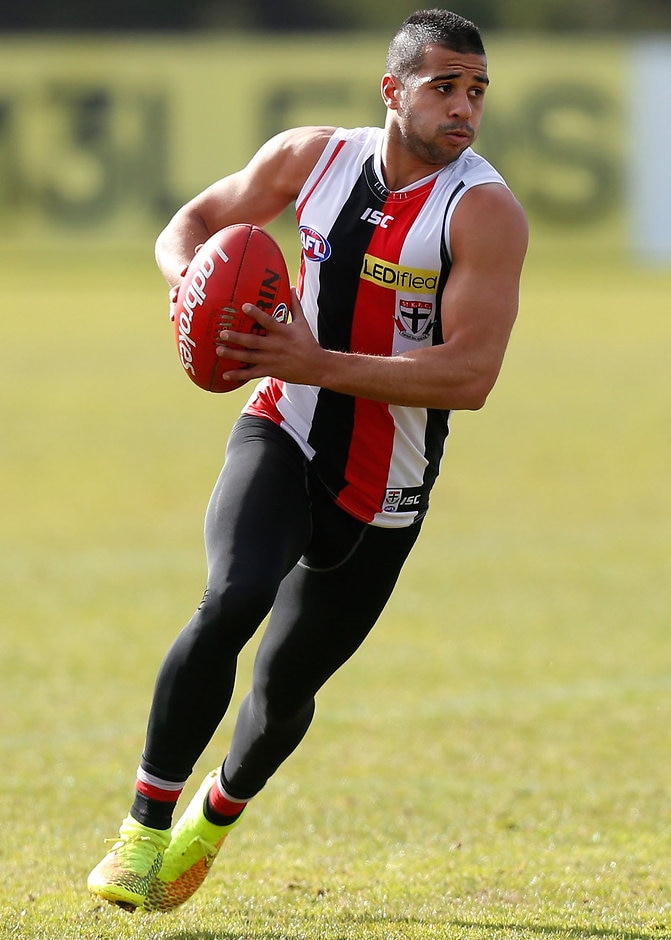 I tried to focus on work, focus on getting into shape and just controlling what I could control
Ahmed Saad
• Eight burning questions about the bans
• What the Dons' round one team could look like
• Timeline: Three years of turmoil for Essendon
• Where are the Essendon 34 now?

FORMER Saint Ahmed Saad said "controlling what I could control" helped him get through the year he spent out of the AFL after being suspended for an anti-doping violation.
Saad missed 2014 after testing positive to a banned substance in 2013 but returned to the Saints' rookie list in 2015 before being delisted at the end of the season but he still hopes to resurrect his career.
After 34 past and present Essendon players were banned on Tuesday from playing football in 2016, Saad tweeted he wouldn't wish being banned on anybody.
He told AFL.com.au on Wednesday that his suspension was a tough period but he tried to stay positive and figure out how he could use his time out of the game in a productive manner.
"I tried to focus on work, focus on getting into shape and just controlling what I could control," Saad said.
While the 26-year-old (he was 25 when suspended) said each individual would respond to their situation differently, he approached the year as a mental break tried to develop skills that would set him up when his football career did end.
"It could be to get a job and work really hard on that so you set yourself up … and keep doing it after football," Saad said.
He went on a holiday after being married then worked at a stockbroking firm before setting himself a training program with a personal trainer.
"I would not suggest training the whole 12 months because realistically you can't be flat out for that long. For the last six months of the ban you can probably train pretty hard and get yourself cherry-ripe for next season," Saad said.
He also ended up watching a lot of football, something he doubted he would do when the ban was handed down.
Saad admitted his guilt before receiving his 18-month ban while Essendon's past and present players have protested their innocence throughout the saga.
"Each case is different and my case is very different to those boys," Saad said.
"It's pretty tough. The feeling you get once you know that you are banned you can't really describe. Everyone deals with it in their own way."
Saad, who kicked 48 goals in 33 games with the Saints and is set to play for VFL side Coburg this year, said he'd jump at the chance to be a top-up player at the Bombers.
He said he barracked for the club growing up.
But on Wednesday his main thoughts were for the bunch of players serving a similar ban to the one he endured in 2014 while acknowledging the situation would give up to 10 fringe players a second chance.
"It's obviously unfortunate circumstances for the players that are missing out," Saad said.