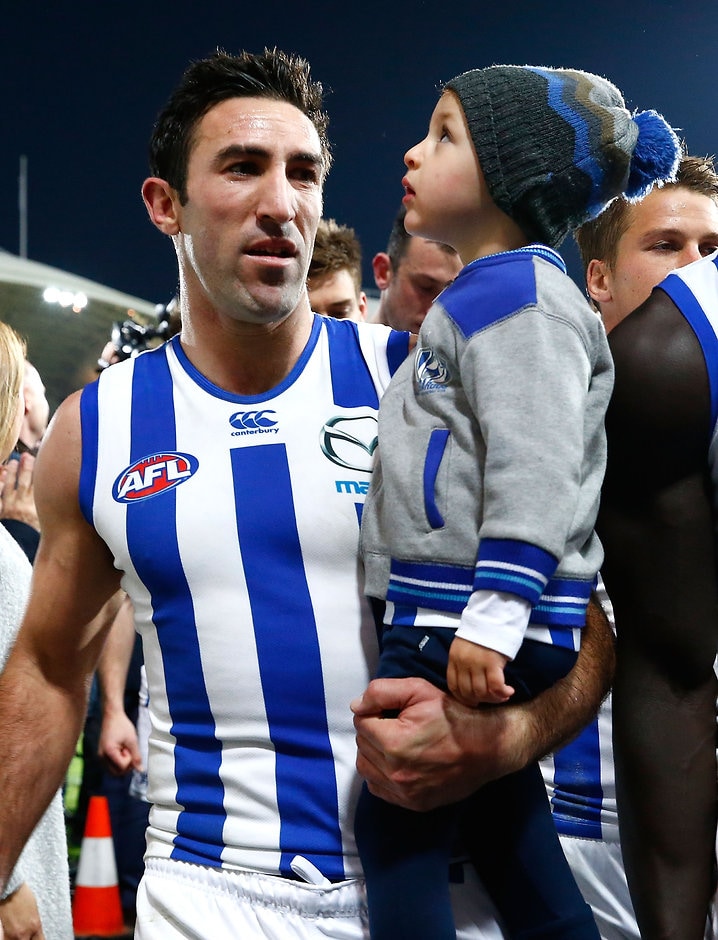 NORTH Melbourne defender Michael Firrito has confirmed his retirement.
Firrito was one of four Kangaroos veterans – along with Brent Harvey, Drew Petrie and Nick Dal Santo – recently told by the club they would not be offered contracts for 2017.
The 32-year-old told the club's website he could retire knowing he got the best out of himself.
Firrito finished up with 275 games from his 14 seasons.
"The last three years have probably been the most enjoyable time of my career," he said.
"I thought I was done at the end of 2013 and I think most of the football world had put a line through me.
"The journey and the growth of myself as a footballer and as a person has all been under this roof … and hopefully I've left a mark for other players to follow as well."
Firrito was elevated off the Roos' rookie list in 2003 and will be remembered for his competitiveness and ability to play on small and tall forwards.
"I came in just a boy (but) I leave a man, a father, a husband and I'm just a better person because of it," Firrito said.
"The fans always come out and support us at training (and) during games, and I feel like I've got a really good rapport with them.
"Hopefully they like me because I certainly love them."