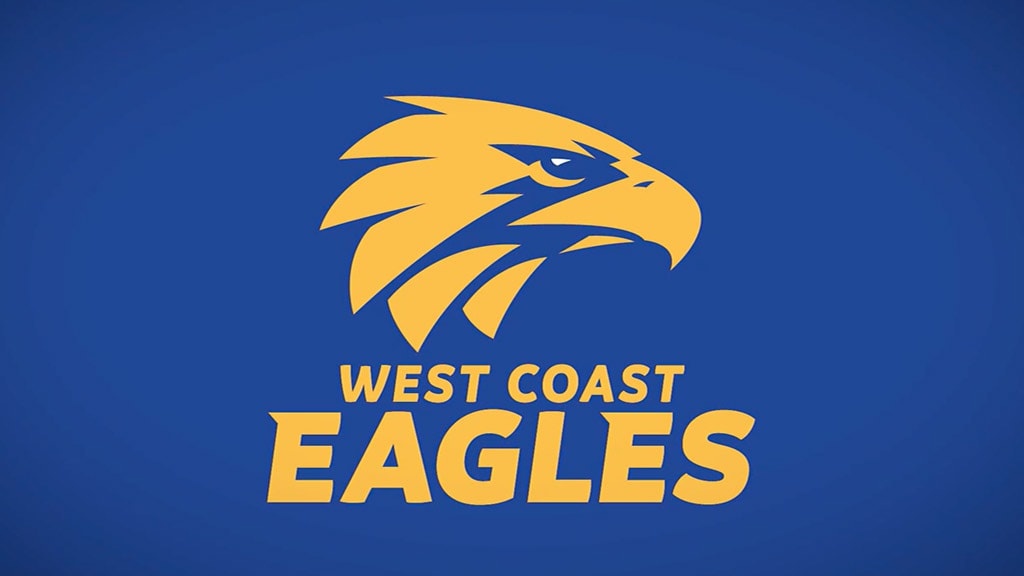 WEST Coast will mark the next chapter in its history with a new jumper, which sees the Eagles revert to the royal blue and gold associated with the club's early days.
A fresh logo, featuring an updated eagle's head, has also been chosen.
There will be two versions of the guernsey – one mainly blue, while the alternate strip will be predominantly gold.
A jumper featuring a navy blue base had been used in recent years.
Chief executive officer Trevor Nisbett said the change had real meaning to the club.
"We're relaunching our brand tonight. It's about telling our story as a way to motivate and inspire people to take on whatever comes their way," Nisbett said at a Crown Perth function on Wednesday
"We're really proud of what we've been able to achieve."
The logo came about after two years of consulting with sponsors, fans, players and staff. A total of 317 different options were looked at before settling on the final decision.
"We feel like it presents a bold new way to take us forward into the next era of the Eagles," Nisbett said.
These changes come at a time when West Coast has undergone a dramatic overhaul of its list, which has seen 12 players retired or delisted.
The Eagles will have Perth Stadium as its home ground from 2018 and are developing their new training base at Lathlain Park.
"The research was exhaustive. It was especially important to get indigenous respondents (who wanted) our logo to look more like an eagle to reflect its power and competitive instinct," Nisbett said.
"We believe we've done that."
The logo last changed in 1999 and this iteration is the fourth in the club's history. West Coast entered the AFL in 1987.
A screen grab of the Eagles' new home jumper. Picture: westcoasteagles.com.au