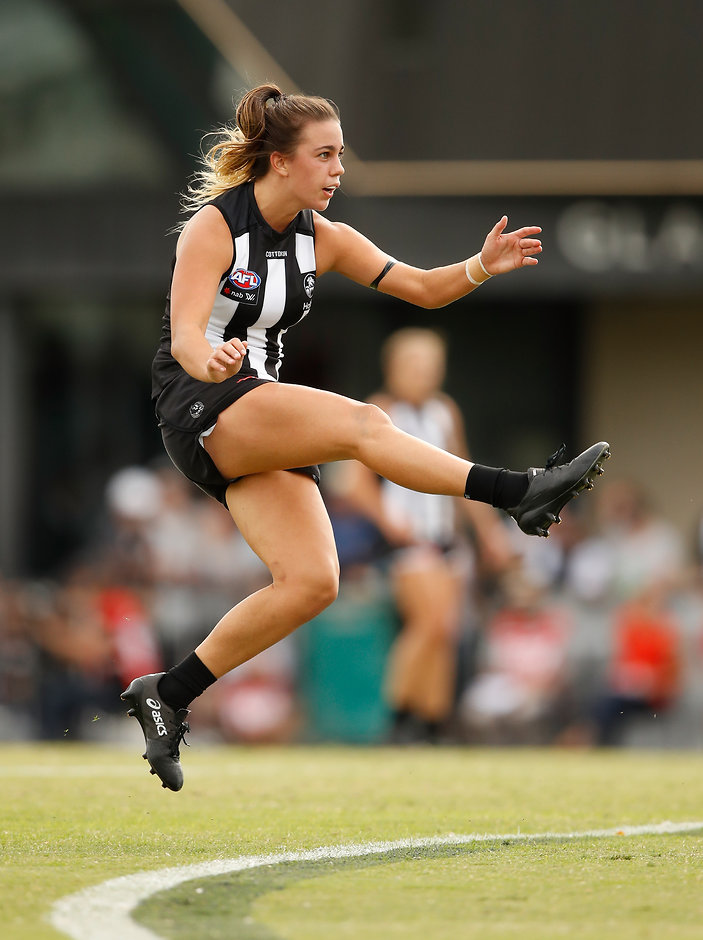 COLLINGWOOD and Melbourne each have seven players named in the Virgin Australia AFL Women's All Australian squad, one more than grand finalists the Western Bulldogs and Brisbane.
Four first-year players have been named in the squad along with 14 All Australians from last year.
A final team of 21 players including a captain and vice-captain will be named at the W Awards in Melbourne next Tuesday.
2018 VIRGIN AUSTRALIA AFL WOMEN'S ALL AUSTRALIAN SQUAD
Adelaide
Angela Foley
Chelsea Randall
Sarah Allan
Ebony Marinoff
Brisbane
Leah Kaslar
Kate Lutkins
Sabrina Frederick-Traub
Jess Wuetschner
Ally Anderson
Emily Bates
Carlton
Tayla Harris
Breann Moody
Collingwood
Chloe Molloy
Jess Duffin
Jasmine Garner
Stephanie Chiocci
Jaimee Lambert
Christina Bernardi
Emma King
Fremantle
Ebony Antonio
Kara Donnellan
Dana Hooker
Greater Western Sydney
Pepa Randall
Phoebe McWilliams
Alicia Eva
Courtney Gum
Erin McKinnon
Melbourne
Meg Downie
Bianca Jakobsson
Richelle Cranston
Tegan Cunningham
Karen Paxman
Daisy Pearce
Elise O'Dea
Western Bulldogs
Libby Birch
Hannah Scott
Ellie Blackburn
Monique Conti
Emma Kearney
Brooke Lochland