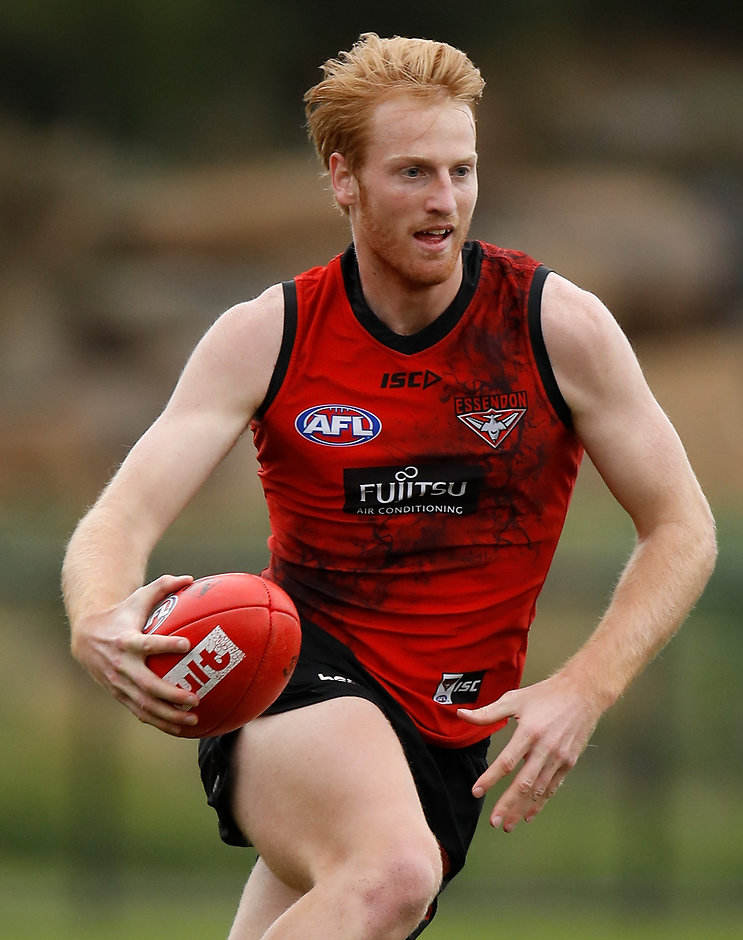 TALENTED defender Aaron Francis is back to being a "happy young man" and is on the cusp of an AFL call up, says Essendon coach John Worsfold.
Francis, 20, spent a month away from the club earlier this year to address a mental health issue.
He had unsuccessfully sought a trade back to his home state of South Australia at the end of 2017.
The No.6 selection from the 2015 NAB AFL Draft returned to the club in March and has recently impressed with a run of VFL form that has him in the selection frame for Sunday's clash with Brisbane at the Gabba.
"Ultimately, our first aim was we just want to see a happy young man regardless of footy, and we've been seeing that," Worsfold said on Thursday.
"That's been great.
"He's also a talented young footballer and he does love playing footy, so that was the next part of it, get him back where he's playing good footy.
"We're really pleased with how all that's unfolded."
The Bombers will have to make at least one change, with David Zaharakis out with a collarbone injury that will sideline him for at least six weeks.
Worsfold said Francis had pressed his case at the lower level.
"He's getting to that point now where he's match-hardened, his fitness is just about at the required level and his form is looking pretty solid," he said.
"His name is definitely talked about with what role he could possibly play for us and if he's ready for that role."
The Bombers will travel to Brisbane after a disappointing showing against Richmond last week, the 71-point loss following a promising fortnight.
While some coaches say playing interstate after a heavy loss can be a galvanising experience for a group, Worsfold said it was irrelevant.
"They're a pretty tight group, we don't need to go away to get tight," he said.
"It was a disappointing game last week and we're all clear on what we were disappointed about it.
"This week, we're keen to play the style of footy that we've shown we can play."
While the Bombers have lost two of their last three head to head clashes with the Lions, they have won their last three games at the Gabba.
Again, Worsfold said that didn't mean a great deal and they'd be more invested in righting the wrongs of last Saturday night than focusing on historical stats.
"What comes into consideration is improving on the areas we were poor in last week and maintaining the areas we were really good at the previous couple of weeks," he said.
"That's our focus.
"They're a very talented list, the Lions.
"They're going to bring plenty of heat, plenty of pressure.
"We know they'll come out and take the game up to us, which we're looking forward to."