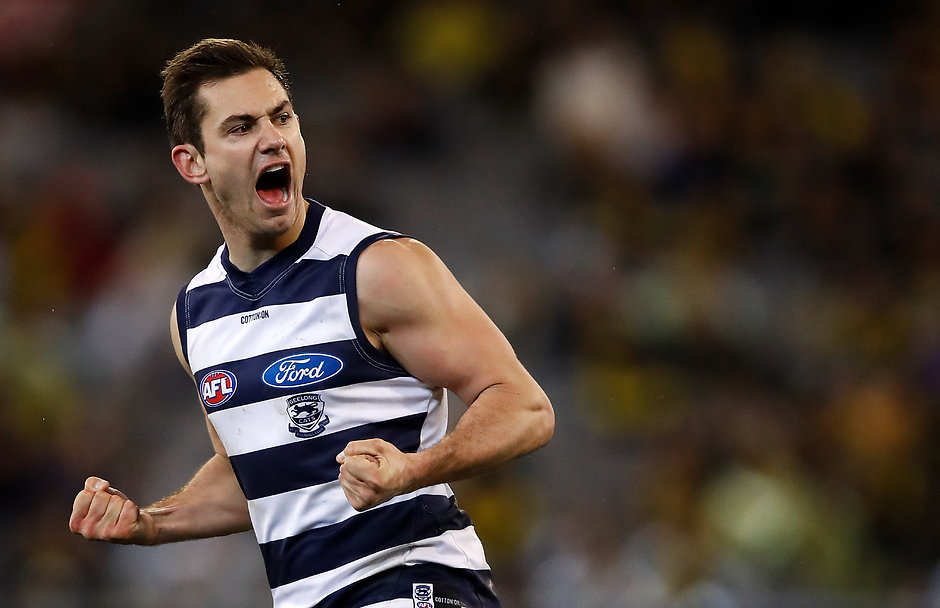 DELISTED Cat Daniel Menzel could still be thrown an AFL lifeline with his manager confirming he has been in discussions with as many as five clubs.
After 73 games, 136 goals and four knee reconstructions, the talented forward was told by Geelong on Wednesday he would not be offered a new deal for 2019.
CATS CUT TWO No deal for Menzel
The 27-year-old had attracted interest from St Kilda during the free agency period, however the Saints cooled on the idea leaving the Cat in limbo.
Menzel started the year strongly, kicking 15 goals in the first five rounds.
But an adverse reaction to an injection for a groin injury, halted his momentum and he struggled to return, managing a further eight AFL games for the season.
WHO'S LEAVING YOUR CLUB? All the latest retirements and delistings
"I've had some good conversations with clubs for the last eight weeks about Dan and how that could potentially look," Menzel's manager Adam Ramanauskas told RSN on Thursday morning.
"There's still discussions with probably five clubs at the moment of potential of him going there.
"The kicker in all this is his body and how that all is. He's had four knee reconstructions and his knee is absolutely fine. The groin issue that he had this year is now completely fine.
"If I was making a sales pitch to a club looking for that type of player, you'd be saying 'guys go and have a look at the first five games of the season when he was fully fit and was able to get up and back in that forward line'. That's the player that you're going to get with another full pre-season."
There has been wide criticism of the defensive side of Menzel's game with the forward averaging one tackle per game in 2018.
While Ramanauskas admitted Menzel's defensive stats didn't look good on paper, he insisted it was largely due to how the forward was instructed to play by Geelong coach Chris Scott.
"When I dug into it, he doesn't actually have a lot of opportunity to apply that pressure that others are able to do," Ramanauskas said.
"He's always played as the deepest forward, he was always played on the fat side of the ground when there was a stoppage inside forward 50. He was told not to go into that contest and apply pressure.
"If you look at his one-on-one wins, just this year alone it's on 42.5 per cent. That's the highest out of any general forward. He's contested marking inside forward 50 is ranked elite, his marks on the lead inside forward 50 is ranked elite.
"So this is the point I'm making is that when you dig a little deeper, yes he's an offensive player, we all understand that and see that. If he was presented with more opportunities to do [the defensive things in the game] then I think those numbers would be different."