JUDGING the Swans' Academy success is often as simple as mentioning three players: Isaac Heeney, Callum Mills and Nick Blakey.
All were first-round draft picks, and Blakey – the No.10 selection last year – seems destined to join the other two as an integral part of anything Sydney does in the long and, perhaps, the short-term.
Swans coach John Longmire measures the club's Academy slightly differently, even though he's delighted to have three of the most promising players in the competition at his disposal.
"What's happening in NSW, with both the Giants and Swans academies, is an absolute burst of enthusiasm for AFL football," Longmire told AFL.com.au.
KICK-IN KINGS Who takes the responsibility at your club?
"The biggest challenge we've got is (access to) grounds … but the game itself and the interest in it – it's now cool to be playing AFL football in NSW, and when I first moved up a number of years ago, that wasn't the case.
"The growth of the game is really exciting and it's great kids want to be part of the Academy, and part of AFL footy – that's really important."
Both Sydney and Greater Western Sydney spend in excess of $1 million annually on their academies, with the latter employing about 70 coaches and working with roughly 750 kids between 12 and 18 years.
Brisbane's program started in 2012 with just academy manager Luke Curran, a bag of footys and 50-odd kids, but has grown into an enormous program in partnership with AFL Queensland.
BEST FORWARDS We rank every club's attack
The Lions' Academy members, like their peers, have the benefit of the AFL experience, including specialist coaches, strength and conditioning experts, nutritionists, sports psychologists, welfare staff and more.
Gold Coast previously fit into the lower rung of academy spending, but an internal review last year will see the club double its budget and aim to reach 350 budding Suns by year's end.
As part of that increase, they have also advertised for an extra academy manager who will be based in North Queensland on the hunt for the next Jack Bowes.
Brisbane vice-captain Harris Andrews graduated from the Lions' Academy. Picture: AFL Photos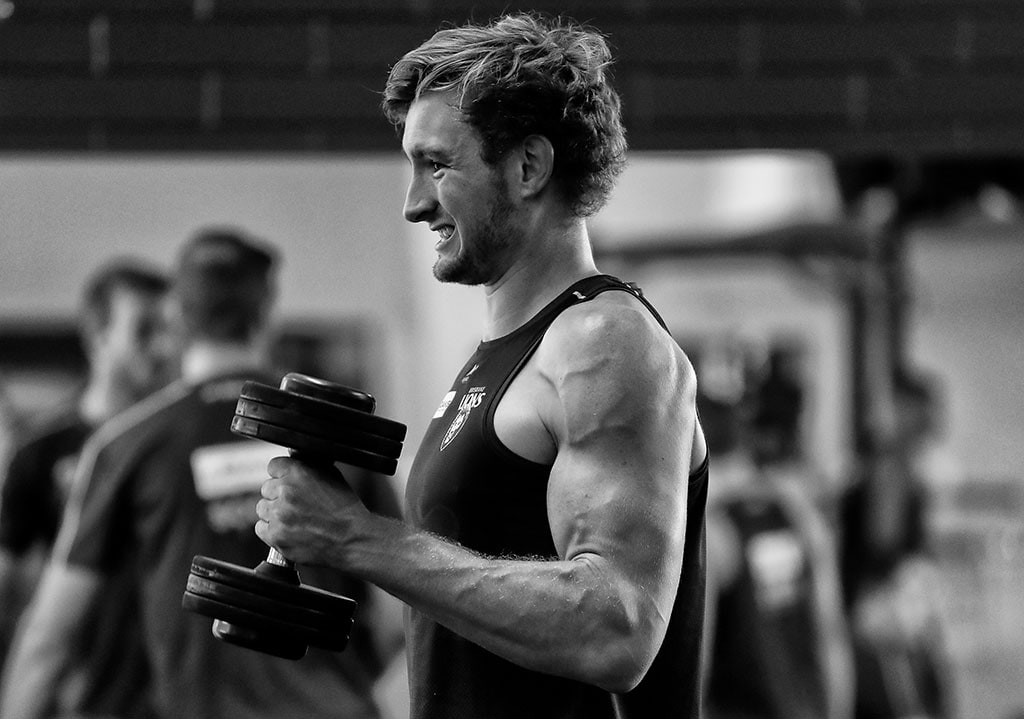 The Academy and senior programs at these clubs are so intertwined that key people from both sit metres apart at their desks, AFL footballers serve as mentors, and staff – like the teenage players – can progress.
"The first thing you look at is the percentage of your AFL list that's made up of local talent (currently 26 per cent)," Gold Coast football boss Jon Haines said.
"We're working through what is a realistic number and what helps from a retention point of view.
"The second part, broadly, is trying to make the academy a vehicle to build good young men and women with good character traits and leadership capability.
STRONGEST MIDFIELDS Every club's engine room ranked
"Thirdly, how embedded is the Suns' brand in those markets and what role does the academy play in supporting the club's connection to the community?"
The 'northern academies', as they've become known, drew such ire from their AFL counterparts that the other clubs now have their own Next Generation academies with particular zones to develop.
The vast amount of investment, resources and work that goes into the final result, as well as the flow-on effects beyond the football talent and even to other clubs, is often missed in this discussion.
GWS Academy products Kobe Mutch (Essendon), Harrison Macreadie (Carlton) and Ryan Garthwaite (Richmond) realised their AFL dreams elsewhere in 2016, although that draft was kind to the Giants.
Kobe Mutch made his way from the GWS Academy to Essendon. Picture: AFL Photos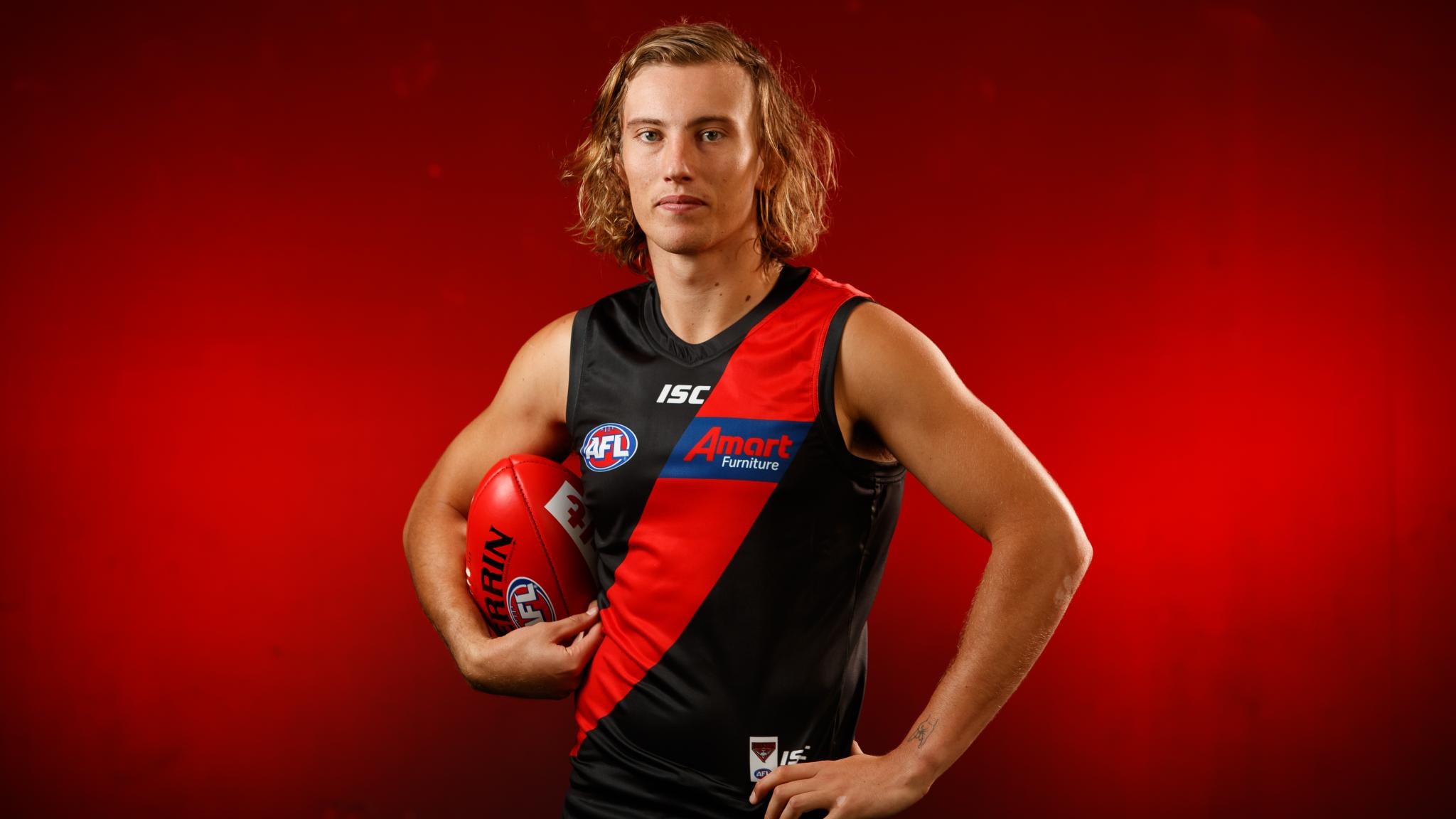 Top-20 selections and Academy graduates Will Setterfield, Harry Perryman and Isaac Cumming all arrived at GWS as bargains that year.
The rule, as it stands, limits clubs that finish in the top four the previous season to the draft to matching just one bid in the first 20 picks for a player from their NGA or northern academy.
"There might be only four (academy players) that end up at the Giants," GWS general manager of football Wayne Campbell told AFL.com.au.
CASE FOR THE DEFENCE We rank every club's backline
"But we're hoping the other 746 get a magnificent football experience and go back into either other AFL clubs – which is what has happened – or go back into second-tier systems as better players and coaches."
Even still, rival AFL clubs' united protest against Greater Western Sydney's academy zone saw the Giants stripped of the talent-rich Albury and Murray regions two years ago.
The immediate result was they lost access to highly rated prospects Jarrod Brander (West Coast) and Charlie Spargo (Melbourne).
FULL FIXTURE Every round, every game
Campbell unsuccessfully lobbied at the time for the AFL to limit GWS' ability to match first-round bids instead of reducing its zone.
However, the former 297-game Tiger is OK with the NGA development, in so much that he hopes it will end the debate about the northern academies.
"We believe (all) academies are great for football across the board, because the more players developed, and developed to a higher level, the better it is for the talent pool," Campbell said.
"And that's not only for AFL football, but the second-tier, third-tier, country and metropolitan leagues as well."
Giants football manager Wayne Campbell. Picture: AFL Photos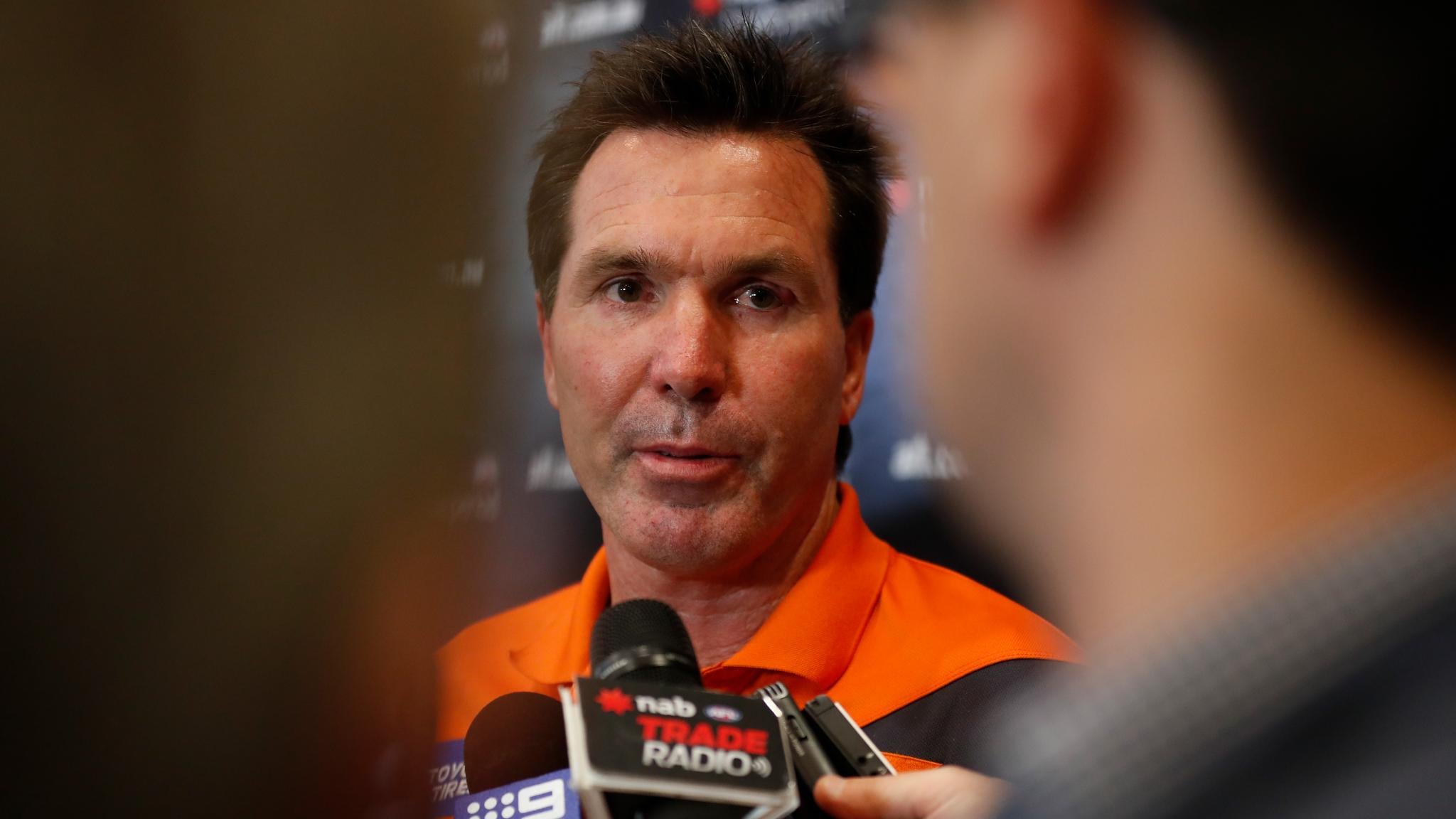 About 60 per cent of draftees still hail from Victoria and 10 of the 18 clubs and League headquarters reside there, so the 'VFL' chants – popular on social media – remain consistent and loud.
Traditional football states South Australia and Western Australia produce a good chunk of the rest, too.
That's where the northern academies, which see associated clubs have first draft rights on a player and receive a discount on points value in the bid-matching process, have a significant role to play.
WHO MAKES FINALS? Do the 2019 Ladder Predictor
GWS (13) and Sydney (10) have a combined 23 footballers from NSW/ACT on their lists this year, while the Suns (12) and Brisbane (10) will have 22 Queenslanders between them.
The corresponding numbers in 2012 are the same, except the Giants had only seven New South Welshmen back then, but the quality from the northern states has spiked significantly.
The AFL makes no secret of its concerted push into the NSW and Queensland markets, doubling down with the introduction of GWS and Gold Coast as it takes aim at being a truly national game.
Achieving that, in part, means the four clubs in those states have a major role to play individually to become strong on and off the field.
Lions coach Chris Fagan is adamant the Academy system is pivotal to that goal, having already seen promising bookends Harris Andrews and Eric Hipwood emerge that way.
"It's good to have local Queensland boys," Fagan told AFL.com.au.
"That's got to be the foundation of our footy club going forward, but we've also got to become a good enough club, too, that players will come from anywhere in Australia and want to stay.
"That landscape's changed for us the last few years."