STEPHEN Coniglio's contract is one of the most talked-about of the year, and AFL CEO Gillon McLachlan has said he'd love the midfielder to stay at Greater Western Sydney.
Coniglio is a restricted free agent, with Carlton in particular being closely linked to the 25-year-old should he decide to leave GWS.
Coniglio (left) and Callan Ward at GWS training on Tuesday. Picture: Getty Images/AFL Photos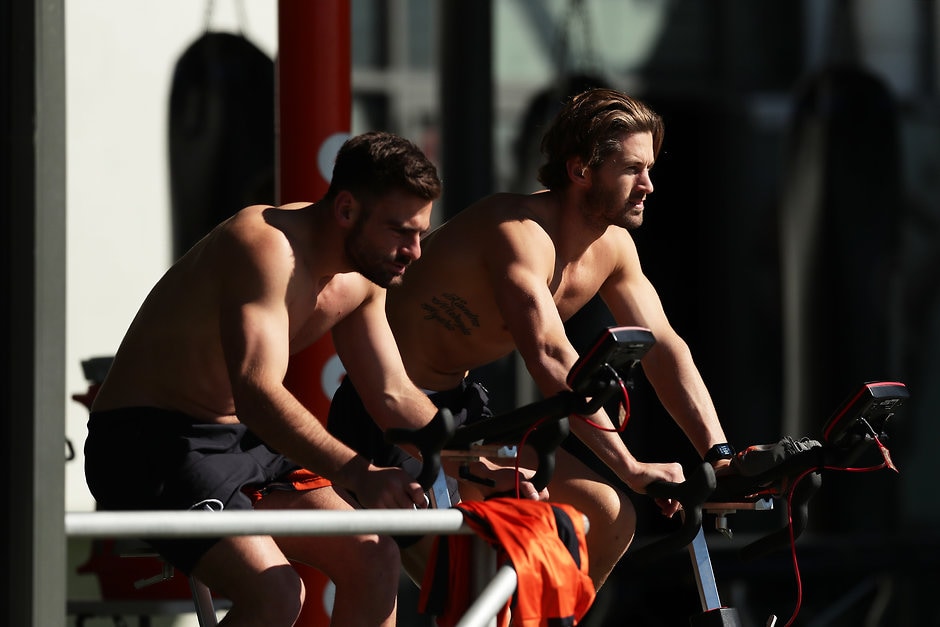 McLachlan was asked on 3AW radio if he would be disappointed if the star Giant, who is currently sidelined with cartilage damage in his knee, left the fledgling club.
"Yeah I would. Certainly, my advice is [Coniglio leaving] is not a given, I think he's a star player and I know he's a leader of that club," McLachlan said.
"I know him a bit personally and I think he's a fabulous person and I'll be explicit, I'd want him [to and] love him to stay up there."
DARING TO DREAM Cripps ponders partnership with Coniglio
The AFL's other expansion club, Gold Coast, is mired at the bottom of the ladder and is due to make a submission this month to the AFL Commission for assistance.
Suns chairman Tony Cochrane has said he will ask for the first two picks in the draft, with one coming as a priority selection.
Gold Coast chairman Tony Cochrane. Picture: AFL Photos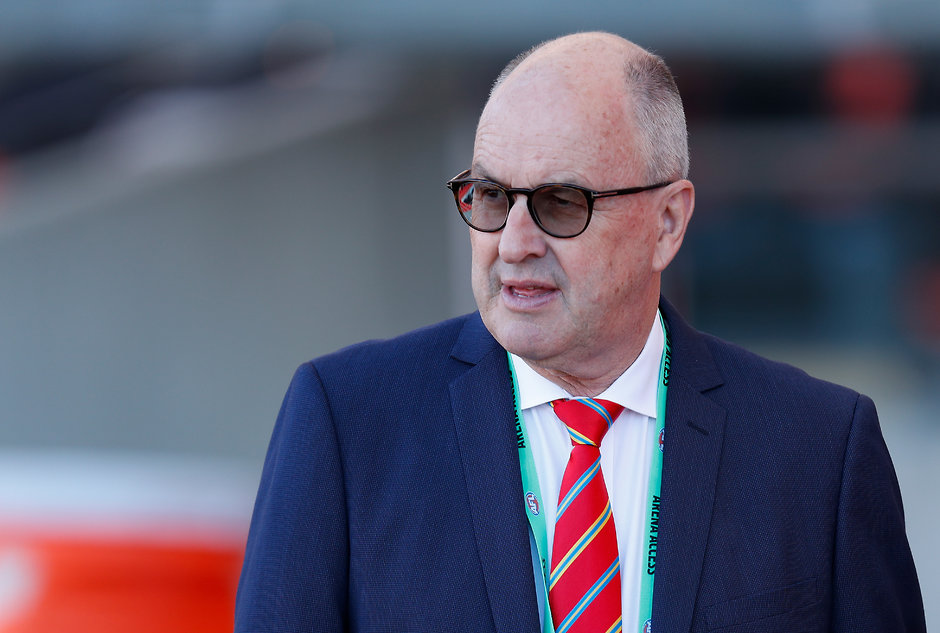 "Gold Coast, and I do feel and I think I've said this, probably have a case this year for getting some help. That's a view going into the meeting," McLachlan said.
"In the end, and I think I've said this as well, it's about getting the right people in the right slots is the priority, first of all.
"(CEO) Mark Evans has gone up there and he's now, broadly, got his team in place. He has a new head of football, new coach who's been in place 18 months. He's made other decisions across the whole organisation.
"He's made some other list management changes … and that's going to need time. I know people are sceptical about that, and then again, I point to Brisbane who I think were in a really similar situation three or four years ago."
ALL'S WELL GWS coach slams reports of footy boss, player rift
McLachlan indicated additional financial assistance, either in the form of removing the club's soft cap for football department spending or allocating a retention allowance to hold onto key players, was unlikely to be granted by the Commission.
"We'll listen to them and if there's a view they need greater resourcing or help, then it's a financial decision, because they've got room in the soft cap," he said.
"I think they're going to table [a retention allowance]. I feel strongly about everyone having the same salary cap.
"I think it's a critical plank of equalisation and we've ironed out those changes. Again, I think retention [is] back to people, environment and leadership."