AMID the opportunity and second-chance saloon that was the first edition of the pre-season supplemental selection period were at least two hard-luck stories.
Former key-position Magpie Sam McLarty and midfielder Luke Meadows, previously at West Perth and now Box Hill, could reasonably be starting the season on an AFL list.
The SSP ended on Friday after starting on December 1, with 15 players finding an AFL home in what proved a successful addition to the competition's player movement rules.
WHO YOUR CLUB GRABBED All the signings from the inaugural SSP
McLarty, 20, and Meadows, 24, will now have to wait until at least this year's mid-season draft for their next chance.
There was genuine interest in both footballers – from multiple clubs – with McLarty one of two players the Swans flew up to Sydney to complete medical testing on before they signed Hayden McLean.
Meadows was most closely linked to Hawthorn, Box Hill's AFL affiliate, and starred in the Hawks' intraclub game in front of representatives from numerous AFL clubs.
His excellent performance in that match, enough to receive rich praise from Jaeger O'Meara, sparked more AFL interest in him after he was interviewed before each of the past three drafts.
Hawthorn made contact with Meadows' camp as recently as last week, but instead contracted 209cm ruckman Ned Reeves, son of club chief executive Justin, to replace the retired Will Langford.
Luke Meadows impressed the Hawks in his stint at the club. Picture: Twitter / West Perth FC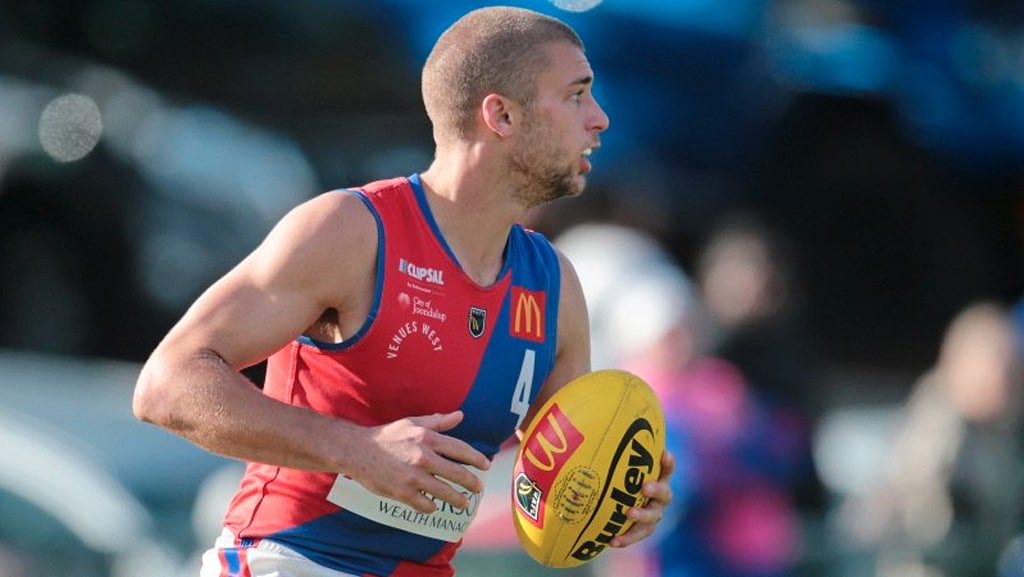 The Hawks also upgraded Irish Category B rookie Conor Nash to the senior list and placed reigning Brownlow medallist Tom Mitchell (broken leg) on the long-term injury list.
McLarty played for his VFL club Williamstown against North Melbourne on Saturday – with Essendon list boss Adrian Dodoro among the spectators – after sitting out the previous week ahead of the SSP deadline.
Collingwood delisted him last year after he spent two seasons on the list without playing a senior match.

McLarty's Williamstown coach Andy Collins, who had four players join AFL clubs since the end of the last VFL season, was disappointed for him but hopeful he would get another shot.
"The great thing now is that it's not really just Sam or Luke. It's proven that state league players can come in and play AFL footy straight away," Collins told AFL.com.au.
"I imagine come the mid-season draft there are probably going to be 10 to 12 spots, maybe even more, because of injuries and so forth – and that's exciting.
"People think standalone VFL clubs are win-at-all-cost, but we would celebrate (any of our players being drafted into the AFL) and for anyone to think otherwise is ludicrous."
McLarty, an intercept specialist who stands 197cm, plans to work hard on his conditioning to complete his pitch to AFL clubs.