EDDIE Betts, Patrick Dangerfield, Nat Fyfe and Jack Riewoldt have selected their vice-captains ahead of this year's revamped AFLX tournament on February 22.
Adelaide goalsneak Betts, captain of team Deadlys, has turned to one of the game's most decorated Aboriginal footballers, Hawthorn champion Shaun Burgoyne, as his deputy.
Brownlow medallists Dangerfield and Fyfe, who are in charge of the Bolts and Flyers, respectively, opted for Lion Luke Hodge and Bulldog Marcus Bontempelli to back them up.
Carlton midfielder Patrick Cripps is Riewoldt's vice-captain in the Rampage squad.
PLAY AFL FANTASY Make your team now
A live draft will be held in early February, where the four captains will build the rest of their side from a 100-strong pool of AFL talent, with a limit of four players eligible from each of the clubs.
Each team will have 14 players, eight of whom are on the field at any one time, and the top two sides after round-robin play will lock horns in the Grand Final.
The tournament will be held at the end of the AFL Indigenous All-Stars Summit, with all male AFL Aboriginal and Torres Strait Islander players invited to attend.
The summit will focus on celebrating and strengthening cultural identity, supporting personal development and engaging with Aboriginal and Torres Strait Islander communities.
CLUB LISTS COMPARED Oldest? Youngest? Most experienced?
Hawks star Shaun Burgoyne will be Eddie Betts' deputy at the Deadlys.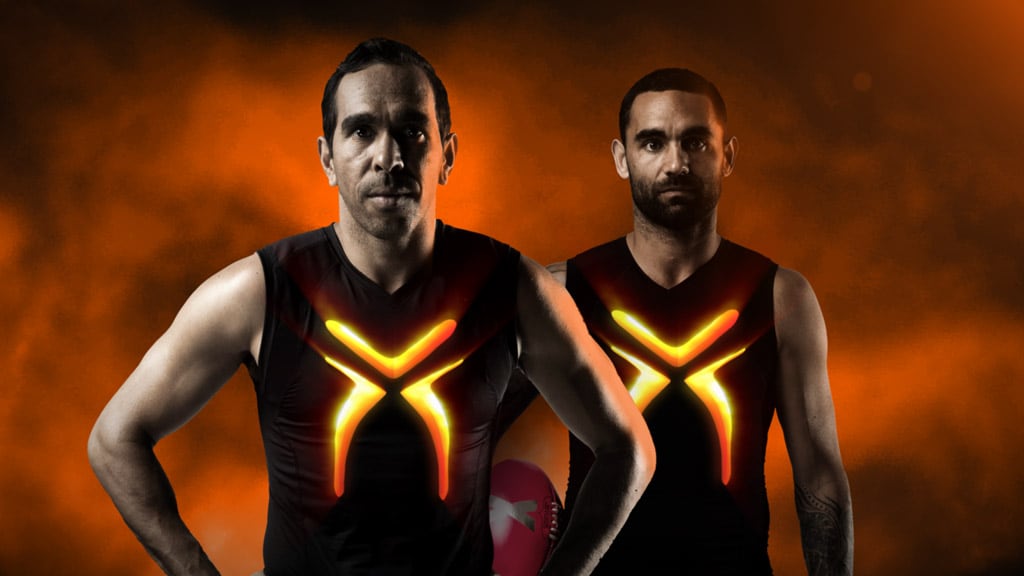 Four-time premiership star Burgoyne, whose 358 games trail only the retired Adam Goodes (372) among indigenous AFL footballers, is thrilled to partner with Betts to oversee an all-Aboriginal and Torres Strait Islander team.
"To join forces with one of my mates in Eddie and to lead a team of proud indigenous men against the best of the rest in the league is a great honour," Burgoyne said.
Hodge, a dual Norm Smith medallist and triple premiership captain in his previous days at Hawthorn, is looking forward to lining up alongside Dangerfield, with the pair typically having been pitted against one another.
"Danger is one of my favourite players to watch, and having played previous International Rules Series with him, I know what I've signed myself up for and I'm excited," Hodge said.
"We're going to have a lot of fun out there."
FUTURE PICKS Who you should barrack against in 2019
Bulldogs hero Marcus Bontempelli will form an exciting partnership with Nat Fyfe.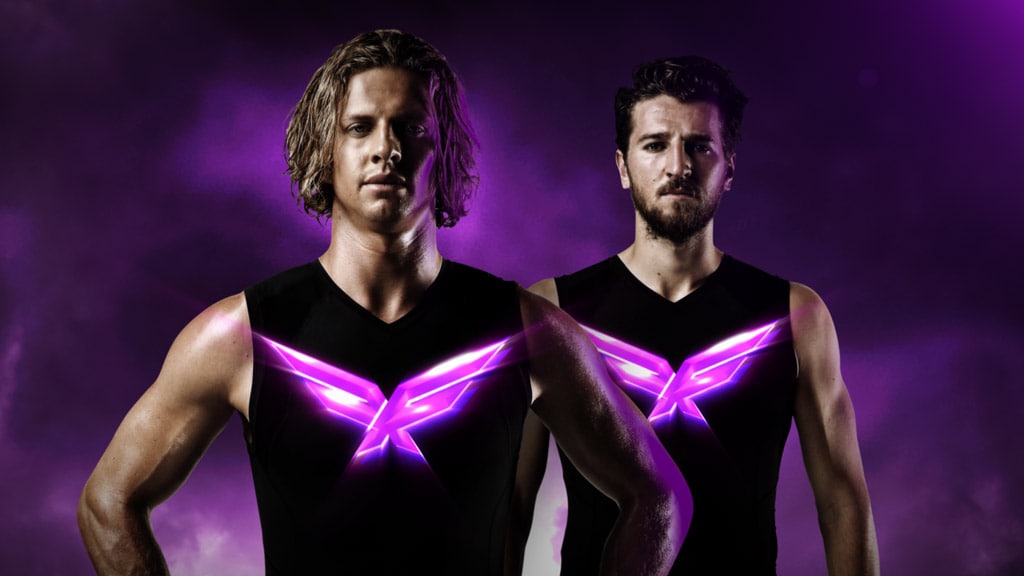 Bontempelli's union with Fyfe ensures the Flyers will be blessed with height, athleticism and versatility.
"It's an exciting opportunity, and a rare one at that, to play with players who you love to watch," Bontempelli said.
"I'm pumped to see who will join team Flyers, because it's going to be an awesome way to start 2019."
Cripps joined three-time selection Riewoldt in the All Australian team for the first time last year and they are set to provide a genuine one-two punch for Rampage.
"Jack's a superhero of our game and I'm thrilled to help him lead team Rampage," Cripps said.
"With the rest of the team still to be named, I know we're going to be fierce come February 22."
Carlton's Patrick Cripps joins Tiger Jack Riewoldt on the Rampage.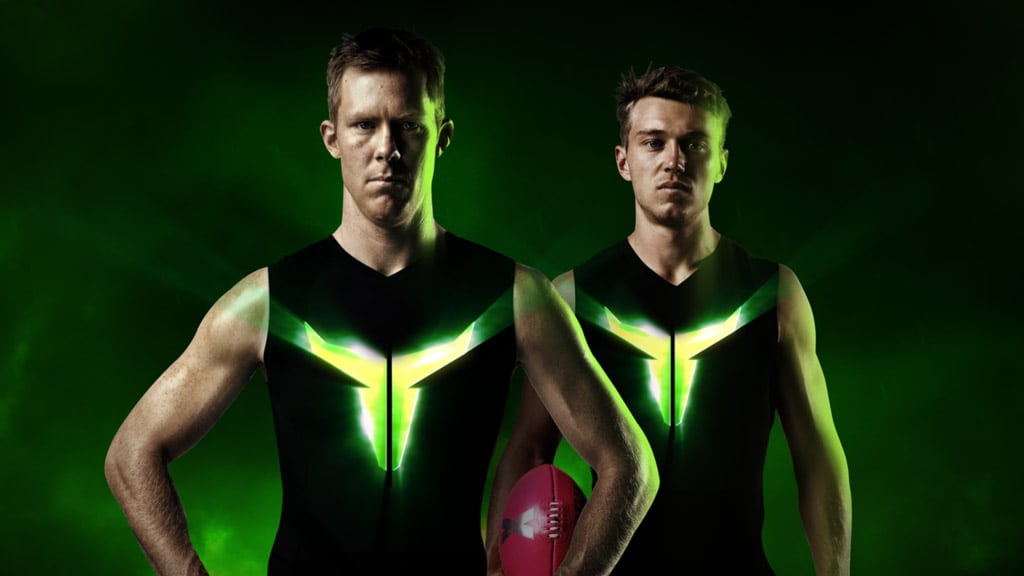 WHO MAKES FINALS? Do the 2019 Ladder Predictor
AFLX is a faster, modified version of Australian football and will be played on a rectangular field at Marvel Stadium on Friday, February 22.
Matches consist of two 10-minute halves and feature 10-point super goals.
There will also be a dedicated kids zone and roving entertainment at the venue, with more information, including ticket prices, available via X.afl.
C: Betts
VC: Burgoyne

Every superhero needs a sidekick #AFLX https://t.co/SKs0wEiAIl pic.twitter.com/Pzyxy1mNnu

— AFL (@AFL) January 26, 2019
C: Dangerfield
VC: Hodge

Every superhero needs a sidekick #AFLX https://t.co/SKs0wEAbzT pic.twitter.com/X4pmdc3b3i

— AFL (@AFL) January 26, 2019
C: Fyfe
VC: Bontempelli

Every superhero needs a sidekick #AFLX https://t.co/SKs0wEAbzT pic.twitter.com/UfABGmsCwK

— AFL (@AFL) January 26, 2019
C: Riewoldt
VC: Cripps

Every superhero needs a sidekick #AFLX https://t.co/SKs0wEiAIl pic.twitter.com/UWvKsUjuml

— AFL (@AFL) January 26, 2019