FOOTBALL pioneer Kevin Sheedy, former AFL chairman Mike Fitzpatrick and legendary commentator Dennis Cometti are among those honoured in Australia Day celebrations.
The influential trio were acknowledged for their significant contributions to the sport.
The Order of Australia recognises outstanding community members whose actions and achievements set them apart in a broad range of fields.
PLAY AFL FANTASY Make your team now
For Sheedy, who was named an officer of the Order of Australia (General Division), it is the latest acknowledgement of his extraordinary 50-plus-year involvement in football as a player, coach, mentor, innovator and promoter with no equal.
He was officially installed as a Legend of the game in March last year.
Sheedy, 71, played 251 games and won three premierships as a Richmond footballer before elevating his status after being appointed Essendon coach in 1981 – starting a record-breaking 27-year reign.
He coached the Bombers to four flags in that period and was also in charge of fledgling franchise Greater Western Sydney for its inaugural two seasons in the AFL.
Sheedy helped develop the AFL SportsReady program, a national, not-for-profit company dedicated to helping young Australians move into the workforce.
CLUB LISTS COMPARED Oldest? Youngest? Most experienced?
The football visionary was also instrumental in establishing the Anzac Day blockbuster between Essendon and Collingwood that has delivered a major platform to honour those who fought, or fight, for Australia.
His commitment to the Aboriginal and Torres Strait Islander cause is also significant and unwavering and he was a key figure in developing the annual Dreamtime at the 'G match.
Bombers chairman Lindsay Tanner congratulated Sheedy on his "profound" impact on the sport and beyond.
"A forward-thinker, a mastermind and wonderful advocate for community for over 50 years, Kevin has been a fine ambassador for not only our club, but our society more broadly and his contribution to Australian rules football has been enormous and unrivalled," Tanner said.
"There is arguably no one in our game who is more fitting to deserve this honour today, and we acknowledge Kevin, wife Geraldine and their children on this tremendous recognition."
FULL FIXTURE Every round, every game
Former AFL chairman Mike Fitzpatrick was honoured for his services to Australian rules football, business and medical research. Picture: AFL Photos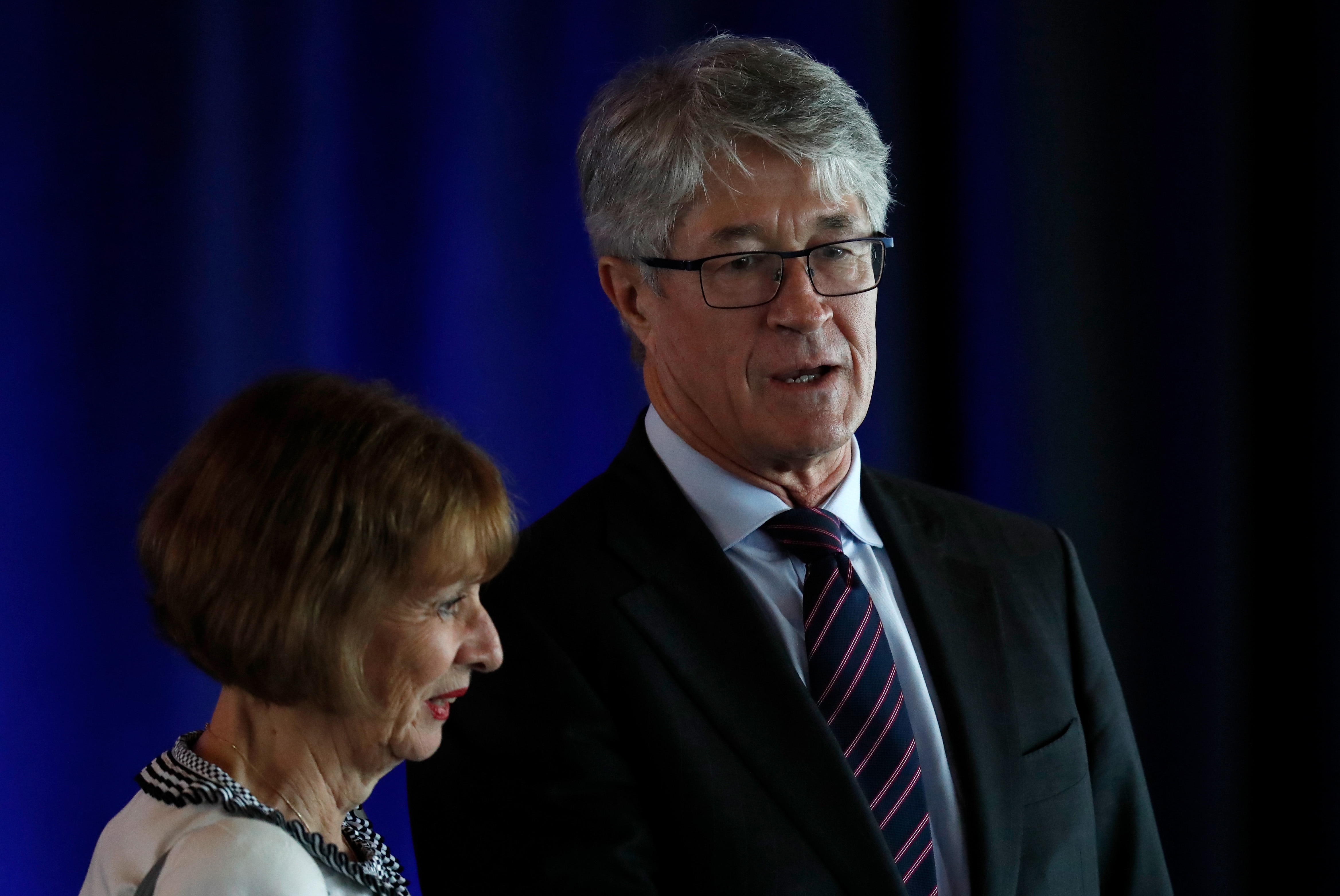 Fitzpatrick, 65, was also recognised as an officer (AO) in the General Division. He played 150 games, won three VFL/AFL premierships for and captained Carlton, but, like Sheedy, his contributions increased exponentially once his playing days ended.
The Rhodes scholar also served on the Blues' board, worked as an investment banker in New York and went on to be a successful businessman before joining the AFL Commission in 2003.
He replaced Ron Evans as AFL chairman in 2007 and spent a decade in the job.
Fitzpatrick's accomplishments included the creation of the Gold Coast and Greater Western Sydney football clubs and the monster six-year, $2.5 billion media rights deal.
The AFL Women's competition also came to fruition and a major capital works program under his watch.
WHO MAKES FINALS? Do the 2019 Ladder Predictor
Cometti, who turns 70 in March, is considered one of Australia's greatest sports commentators, especially for his work in football across four decades on TV and radio.
He was named as a member (AM) in the General Division.
He also spent 13 seasons calling Test cricket for the ABC.
Cometti's dulcet tones were matched by an incredible knack for summing up big moments with memorable one-liners, such as "centimetre perfect", "delusions of adequacy" and "like a cork in the ocean".
Three other football identities were honoured for their actions outside of the sport.
Sydney chairman Andrew Pridham was made an officer of the Order of Australia, while Carlton director Luke Sayers and former Melbourne board member Karen Hayes were named members of the Order of Australia.
Essendon champion and indigenous rights advocate Michael Long was the Northern Territory Australian of the Year, and AFL field umpire Eleni Glouftsis won South Australia's Young Australian of the Year.