MELBOURNE midfielder and former basketballer Corey Maynard will retire at season's end after a long-running battle with a persistent hip issue.
The 27-year-old lined up in just two games at the elite level after being recruited as a Category B rookie in 2017.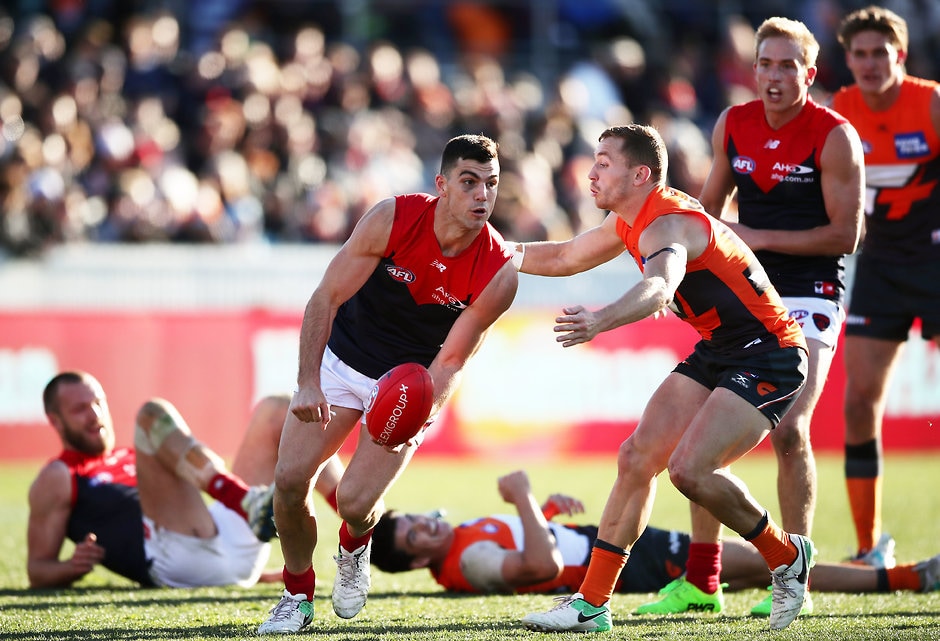 He previously played in the National Basketball League with the Cairns Taipans and Townsville Crocodiles, along with spending time in the United States' college system with Bryant University.
"I'm really comfortable with the decision I've made to retire from the game," Maynard told melbournefc.com.au.
"Obviously I'm bitterly disappointed with how things have panned out for me from a physical standpoint over the past 18 months.
"The game doesn't owe you anything and unfortunately my hip can no longer meet the demands of the AFL game.
"I knew changing sports at the age of 25 was going to be a challenge, but that was a risk I was prepared to take." - Corey Maynard
After playing in the Dees' season opener last year, he suffered a hip injury several weeks later and went under the knife in June.
Maynard has battled the problem ever since, but will play out the rest of the VFL season with the Casey Demons, who are on the brink of a finals spot in ninth with three rounds left.
He was thankful for the help he has received from the Demons in making the move from basketball.

"Making the switch from the NBL was an incredibly difficult decision, but I have absolutely no regrets," Maynard said.
"The genuine care, time and effort that Melbourne people dedicated to helping me transition successfully made it worth it alone."
Find AFL Exchange on Apple Podcasts, Google Podcasts and Spotify.
Football manager Josh Mahoney commended Maynard's influence at the club.
"It's really unfortunate for Corey, as he just hasn't been able to have a clear run at it recently," Mahoney said.
"The impact Corey has had on the club should not be measured by the number of games he has played. His leadership, professional attitude and care for the club has had a major influence on his teammates.
"His commitment has been sensational over the past three seasons."
Maynard's younger brother Brayden is a feisty Collingwood defender.