WE ARE one week into the Telstra AFL Trade Period.
However, only three players have switched clubs, meaning a host of big names remain in limbo before the exchange period slams shut on Wednesday evening at 7.30pm AEDT.
TRADE TRACKER Check out all the moves as they happen
AFL.com.au analyses the 10 biggest trades still to happen and how they might pan out.
Joe Daniher to Sydney
The snag: Essendon, quite simply, does not want to trade Daniher this year. It will take a 'Godfather' offer from Sydney to get this done. But, can the Swans produce that?
The deal: Sydney will be working frantically to produce something special. It currently has picks No.5 and 25, but that won't be enough. Pick No.9 could be coming its way in a trade taking Tom Papley to Carlton, though there has been some suggestion Essendon wouldn't even consider dual top-10 picks for Daniher. Instead, it wants ready-made replacements, of which there are very few in the upcoming NAB AFL Draft. Reports late last week indicated the Bombers would like a player to be involved in the deal. Whether that player arrives via the Swans, or a third party coming to their rescue, remains to be seen.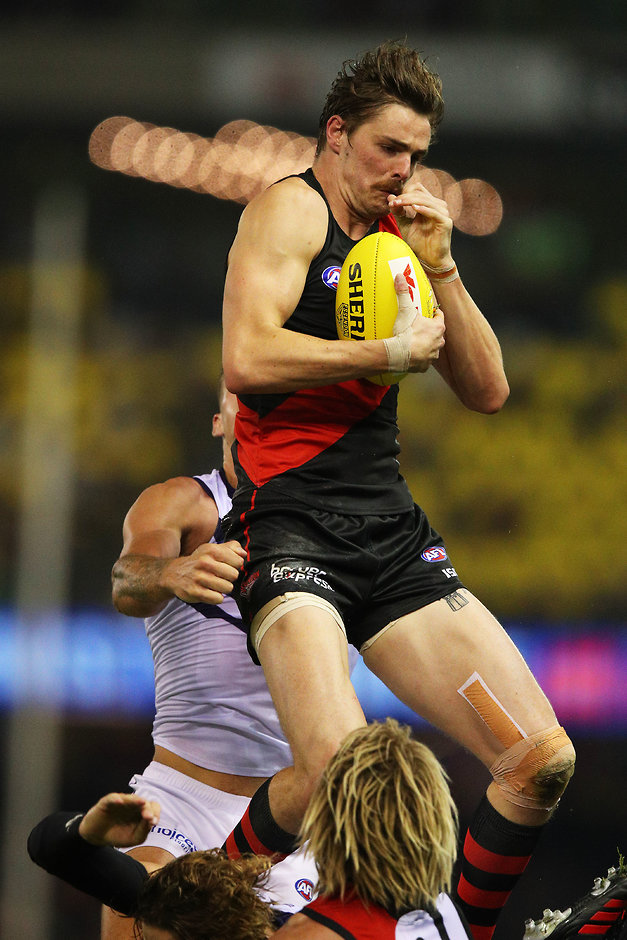 Tom Papley to Carlton
The snag: Sydney is playing hard-ball on Papley, though there is a belief it will relent eventually. Now, there is haggling on both sides as to what a trade might look like.
The deal: There is a fair chance this deal could hinge on the future of Joe Daniher. If Essendon makes clear that not even Carlton's pick No.9 will get a deal for Daniher done, Sydney might be tempted to be just as firm on Papley's future – resulting in a stalemate for both clubs. Ultimately, expect Carlton to still put pick No.9 on the table. There has been some talk the Blues would like something accompanying the electric forward to Ikon Park. However, as things stand, Sydney will not be willing to include its pick No.25 in the deal. Carlton had ideally hoped that pick No.25 then might be moved to Gold Coast in a trade for Jack Martin. Needless to say, there is plenty to still play out on this front.
Bradley Hill to St Kilda
The snag: Fremantle had played hard-ball in negotiations for Hill and St Kilda called its bluff, trading the pick No.6 the Dockers wanted in exchange for two later selections.
The deal: St Kilda has a lot on its plate – and while losing pick No.6 might result in frosty talks with Fremantle, it will create more flexibility to get its other deals done. The Saints had been willing to trade pick No.6 and a future second-round selection to secure Hill. However, the Dockers' demands for two first-round picks ensured talks quickly halted. There is an acceptance from all parties that this deal is likely to still go through, but what it looks like is now less clear. Given the Dockers' initial stance, they will now likely ask for pick No.12 and a future first-round pick. Whether they get that, or a future second-round selection instead, is another question. Blake Acres has also had his name thrown out as a possible trade chip to see the move go through, should Fremantle be keen to bring the West Australian home.
Jack Martin to Carlton
The snag: This trade has been stuck in a queue, with Carlton waiting on other deals to play out in the hope that it might eventually unlock a suitable trade with Gold Coast for Martin.
The deal: Carlton was hopeful it might receive pick No.25 alongside Tom Papley from Sydney in exchange for its pick No.9. It would have ideally then liked to trade that pick No.25 for Martin. That's held this deal up on a number of fronts. Firstly, Gold Coast wants a first-round pick for its player. Secondly, Sydney hasn't been willing to accept that offer as it waits on a potential Joe Daniher trade involving Essendon. It's led to Carlton and Gold Coast looking at other means of getting this deal done. It has been suggested that the Blues might hand over a future first-round pick to the Suns, getting Martin and a future second-round pick back. That's a deal that, on the surface, looks to be favourable to both parties.
Dougal Howard to St Kilda
The snag: Port Adelaide has been waiting to see what St Kilda can provide, given the vast number of trades the Saints will be trying to broker over the next few days.
The deal: Port Adelaide wants a top-20 draft pick in exchange for Howard and has told the versatile youngster it will be willing to keep him, should St Kilda not be able to provide that. However, there's an expectation that the deal will still get done. The Saints now have pick No.18 courtesy of a pick swap with the Giants, which it could use to try to prise both Howard and Paddy Ryder out of Alberton – both of whom have requested a trade to Brett Ratten's side. The Saints don't have much beyond that to work with this year, though, with their future picks likely to head to the Dockers in a deal for Bradley Hill.
Josh Bruce to Western Bulldogs
The snag: St Kilda has been firm with the Western Bulldogs, saying a second-round pick will not be enough to lure Bruce out of the club. The Saints need more to negotiate other deals.
The deal: The Western Bulldogs have been told pick No.32 won't cut it, but pick No.13 might be seen as paying way over the odds for Bruce. It leaves both sides in an awkward position. A lot of this deal might come down to what Sydney asks St Kilda for in exchange for Zak Jones. If the Swans are willing to let the promising wingman leave for pick No.32, that could quickly change the minds of Saints officials when it comes to Bruce. If not, it's back to the drawing board. The Western Bulldogs have the option of splitting a combination of picks No.32, 45, 51 and 53 and trying to move higher up the order to secure Bruce.
INDICATIVE DRAFT ORDER Your club's latest picks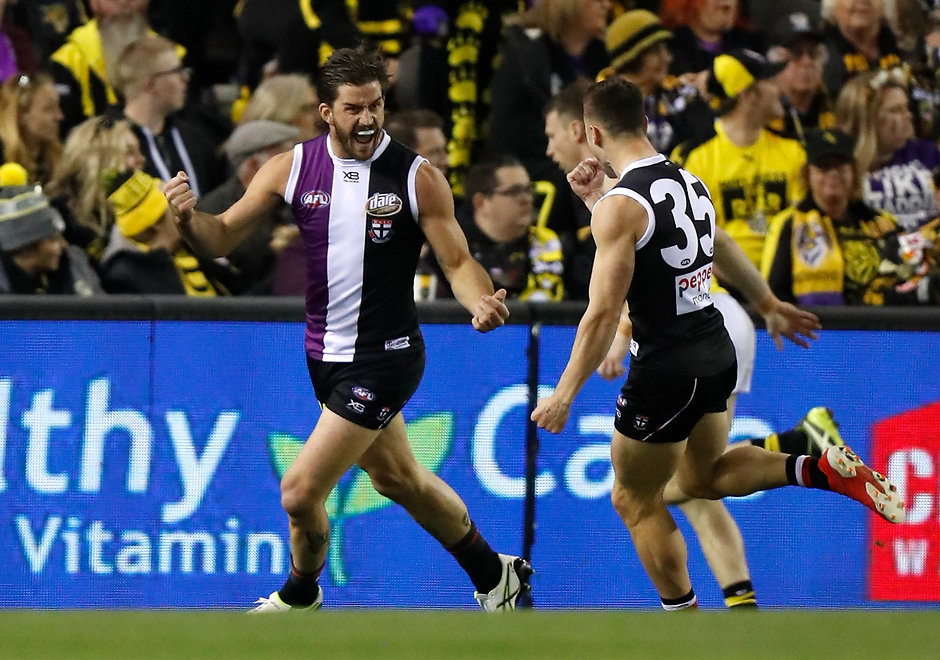 Zak Jones to St Kilda
The snag: Both teams seem to have a lot to work through. St Kilda is trying to bring at least four new players to the club, while Joe Daniher and Tom Papley remain Sydney's priorities.
FANTASTIC FOUR How can St Kilda land their trade targets?
The deal: It could be a case of St Kilda figuring out what's left. Pick No.12 appears likely to be used in a deal for Bradley Hill, pick No.18 could get tied up with Dougal Howard and Paddy Ryder, while future picks could also be used to ensure all of the aforementioned trades go through. What does that mean for Jones? The Swans might accept pick No.32 for him, which the Saints could gain from the Dogs in a deal for Josh Bruce. If not, St Kilda has a couple of options. It could package the picks received via Bruce and Jack Steven and move higher up the order, or it could force both the Dogs and the Cats to find better offers for the two departing Saints and use those picks in a trade for Jones.
Jack Steven to Geelong
The snag: Geelong appears reluctant to offer one of its trio of second-round picks – most likely picks No.36 or 37 – in a deal for Steven, which is where St Kilda is valuing him.
The deal: There is a logjam at St Kilda, but the Steven deal could prove critical to a host of other trades going through. Ideally, the Saints want either pick No.36 or No.37 for his services. The Cats have so far been hesitant to put forward that bid, though have little else to offer this year. If they don't see Steven being worth a second-round pick, they could delve into future selections, but that doesn't seem likely to appeal to the Saints. Ultimately, there is a belief Geelong will eventually part with one of those selections to secure Steven, which could help St Kilda unlock deals for players like Bradley Hill, Dougal Howard, Paddy Ryder and Zak Jones.
Alex Keath to Western Bulldogs
The snag: According to Adelaide list boss Justin Reid, the Western Bulldogs are yet to approach him regarding Keath. That doesn't bode well for upcoming trade talks.
The deal: It has been suggested that there is a vast difference between how Adelaide values Keath, compared to how the Western Bulldogs value him. Combine that with a lack of top-end Bulldogs picks at the draft and it makes for a complicated trade puzzle. It's unlikely the Crows will prise pick No.13 out of the Dogs, who also have to negotiate a trade for Josh Bruce. Pick No.32 might seem like a fair compromise, though the Crows would like more. There's every chance the Dogs could couple picks No.32, 45, 51 and 53 in an attempt to move higher up the draft order and subsequently satisfy the Crows. There's also the possibility they delve into future selections in order to secure the defender.
Jon Patton to Hawthorn
The snag: Talks have been ongoing and productive between Hawthorn and Greater Western Sydney, with the belief that Patton should have his trade wishes satisfied early next week.
The deal: Greater Western Sydney has been public in demanding a third-round pick for Patton. The only complicating factor is that Hawthorn just traded one of its two third-round selections in a deal for Sam Frost. It leaves the Hawks with picks No.11, 30, 42, 61, 87 and 92 to work with. It could also use future picks to secure a move. Both clubs are also believed to be negotiating a swap of later picks in order to see Patton become a Hawk next week.
Get the AFL Trader newsletter in your inbox
Every weeknight during the Telstra AFL Trade Period, we'll send you a snapshot of what you need to know, what it means, and what happens next. Plus, an emoji ranking of the juiciest rumours.