THE MELBOURNE Football Club honour roll is replete with some of the greatest names in the history of the game.
Yet what is remarkable about David Neitz is how often he sits atop, or even alone, in some of the most prestigious categories.
Most games played? That would be Neitz on 306, well clear of luminaries such as Robert Flower, Jim Stynes, Garry Lyon and the old guard including Ron Barassi, Jack Mueller and Norm Smith.
HALL OF FAME Click to see all the 2018 inductees
Most games as captain? Neitz again, and his 175 as skipper is well clear of Flower, who led for 127 games.
Coleman medallists? Just one at the Demons and, yes, it was Neitz, with 75 goals in 2002.
David Neitz did it all, except raise the cup on the last Saturday in September. All pictures: AFL Photos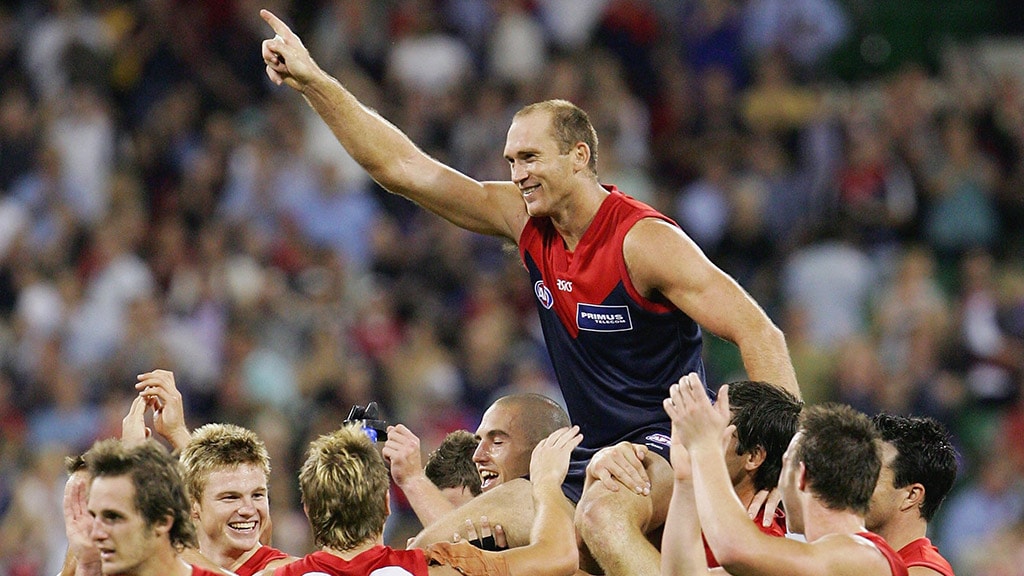 Neitz's magnificent contribution to Melbourne, as well as his standing as one of the great key-position players of the last quarter of a century, gets him a deserved place in the Australian Football Hall of Fame.
He made his debut in the opening game of 1993 and there were three distinct stages to his 16-year career with the Demons.
Initially he was a tall and athletic key defender, but as he began to fill out, he became a genuine swingman, deployed with equal effect at either end of the ground.
"I could do both, which was a great thing for a certain part of my career," he told the AFL Record.
"And then as a defender you get to a certain stage where you see yourself as a forward and it gets a bit harder to go back.
"Early on, I thrived on the challenge of being able to take on some of the big names in the game.
"Later when things dried up a bit up forward, you could go back and have an impact for the team."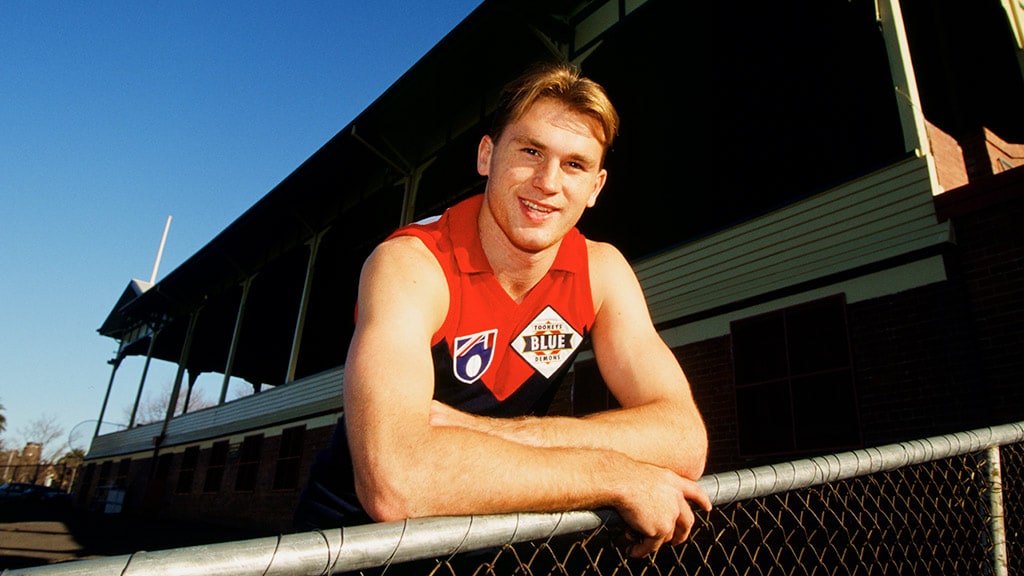 Or he could hurt people - legally. Neitz will be forever remembered for a ferocious bump on Hawthorn's Luke McCabe in the opening round of 2002.
The Dees were coming off a disappointing season and Neitz, who was captain by then, sent a message that would reverberate the entire season, which ended with a return to the finals.
"It's all about playing the ball and what you needed to do. It is a brutal game, a body-contact sport and as a big player you needed to have a presence on the field and I didn't shy away from that sort of physical confrontation," he said.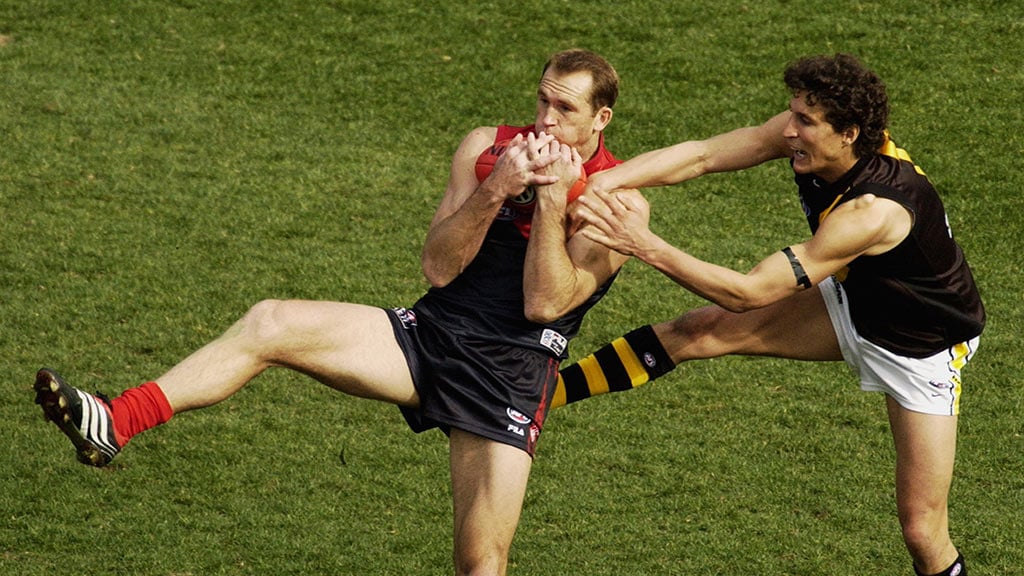 Neitz is philosophical about not winning a flag with the Demons. Beating Carlton in front of 75,000 fans in the 2000 preliminary final was one of the great thrills of his career.
Of the Grand Final, he said: "It was the best day and the worst day all wrapped up in one.
"I guess in the Neale Daniher (coaching) era, we had an element of success by playing a lot of finals.
"We were really well led by Neale at a time the club had a large turnover of presidents and chief executives, but we were able to keep the footy department pretty stable thanks to Neale and (assistant coach) Chris Fagan."
Neitz had a fair part to play in that as well. He was lauded for his ability to play hurt and for his leadership in the aftermath of the death of teammate Troy Broadbridge during the Boxing Day tsunami in 2004.
He was the complete package and clearly team-oriented in everything he did. But with his place in the Hall of Fame now secure, he was happy to talk more freely about what he was most proud of as a player in his own right.
David Neitz

| | |
| --- | --- |
| Club | Melbourne |
| Born | January 22, 1975 |
| Recruited from | Parkmore |
| Playing career | 1993-2008 |
| Games | 306 |
| Goals | 631 |
| Player honours | Best and fairest 2002; Coleman Medal 2002; leading goalkicker 1996, 1997, 1999, 2002, 2003, 2004, 2006; All-Australian 1995, 2002; Victorian representative (2 games, 0 goals); International Rules representative (3 games, 0 goals); captain 2000-08; AFL life member |
"I think it's to have fulfilled the dream," he said. "I absorbed the weight of expectation as a young guy with talent, to be thrown into a battle zone with the best players in the land and stood up to be counted.
"For that to be recognised at the highest of level in the Hall of Fame ... I'd have to say this is the proudest individual honour I've had."
WHO'S IN THE HALL OF FAME? Find every legend and inductee