AFTER 44 players found new homes in the 2018 NAB AFL Trade Period, we asked for your verdict on your team's deal-making. 
Did the Bombers pay overs for Dylan Shiel? Was Dayne Beams' move to Collingwood a net loss or a win for the Lions?
Here we present the average ratings out of 10 for each team from Adelaide to the Giants, and a selection of the best responses.
READ PART TWO Your trade verdicts: Hawthorn to Western Bulldogs

A successful campaign
The Crows did what they needed to do. Got rid of Mitch McGovern for a good deal, increased their leg speed with Tyson Stengle and added X-factor with Shane McAdam. Ended up with their best draft hand in years, too.
- Chris Fitzgerald, Fitzroy Vic
Crow fans are happy with the deal Adelaide struck for new Blue Mitch McGovern. Picture: AFL Photos

Falling behind the enemy
Absolutely terrible! The Crows allowed Port Adelaide to get ahead of them in the draft when there is so much local talent. Got nobody of note and gave up our best forward!
- Josh G, Salisbury SA
A destination club
This is two years in a row where an A-lister has chosen Brisbane as their destination. Very proud of the strides the club has made under football manager David Noble and coach Chris Fagan. It's a shame that Dayne Beams is no longer on the journey with us, but good luck to him and we got great value out of the deal. Also great to bring in some talent in the right age bracket and still be in the draft. Looking forward to Lachie Neale. Thumbs up.
- Jack King, Melbourne Vic
Net profit
Did exceptionally well to get a gun in Lachie Neale, while Marcus Adams and Lincoln McCarthy will be great assets. Dayne Beams leaving was disappointing, but I personally understand his reasons. However, receiving two first-round picks for him was a great outcome. I'm sure the Lions will get more from those two picks than what is left in Beams' career.
- Glenn Rowe, South Ripley Qld

Repeating past mistakes
Key need was to bolster the midfield with proven mature-bodied high performers. Instead they got another unproven and injured GWS kid. And with Alex Fasolo and Nic Newman they look like they are repeating the mistakes of the past of bringing in middle-rung players who were on their way out from their clubs. Not a destination club.
- Glen Woodhead, Launceston Tas
The biggest off-field winners
Got a good number of average-to-good senior players who are the right age and types of player. Paid overs for them, but that is to be expected for a club that is not yet a destination club. Was able to retain the No. 1 pick while getting four deals done. This is important because getting a young A-grade midfielder onto their list is the highest priority for 2018 and probably 2019 as well. Carlton was clearly the off-field support staff trade winners – attracting both Brad Lloyd and Andrew Russell is a huge plus for culture development and injury management.
- Rod Huggett, Queanbeyan NSW


Moore to be better than May
It was almost a perfect trade period for the Magpies. I wholeheartedly agree that the priority was to secure and reward our existing players. I was really concerned that Tom Langdon might leave for dollars. His improvement this year was outstanding. Many argued that we needed to secure Steven May. I disagree. Darcy Moore is going to be a gun player, better than May. Retaining Moore was the correct move even though it is a gamble. A fit Moore spells premiership. Welcome back, Dayne.
- Martin Peter Loetsch, Melbourne Vic
Welcome back, Dayne Beams. Picture: AFL Photos

Primed for another flag tilt
Retaining Darcy Moore and Tom Langdon, bringing in a star in Dayne Beams and some useful depth in Jordan Roughhead, all while retaining enough picks to bring in (draft prospects) Isaac Quaynor and Will Kelly. The next draft may be a little on the lean side, but this is pretty much a perfect free agency and trade period for a team that is very much in the premiership window.
- Jarrod, Mill Park Vic


Successive successes
It's another big off-field win for the Dons, going back-to-back with outstanding trade periods. Skill, polish and professionalism were added with Dylan Shiel and (last year) Devon Smith; flare, excitement and raw talent with Jake Stringer and Adam Saad. Although (Essendon's list manager) Adrian Dodoro almost pushed his luck too far this time.
- Chris Maher, Bundoora Vic
A great comeback story
That the club was able to attract Dylan Shiel is testament to the progress that has been made over the past three years. People might think that the price paid was too much, but if you look at where the club is at, Dylan Shiel at 25 years of age is worth pick No. 9 and next year's first-round pick (which will hopefully fall somewhere in the high teens) every day of the week and twice on Sundays. 2019 can't come soon enough.
- Haydn M, Canberra ACT

It went to the wire, but the Bombers got their man in Dylan Shiel. Picture: AFL Photos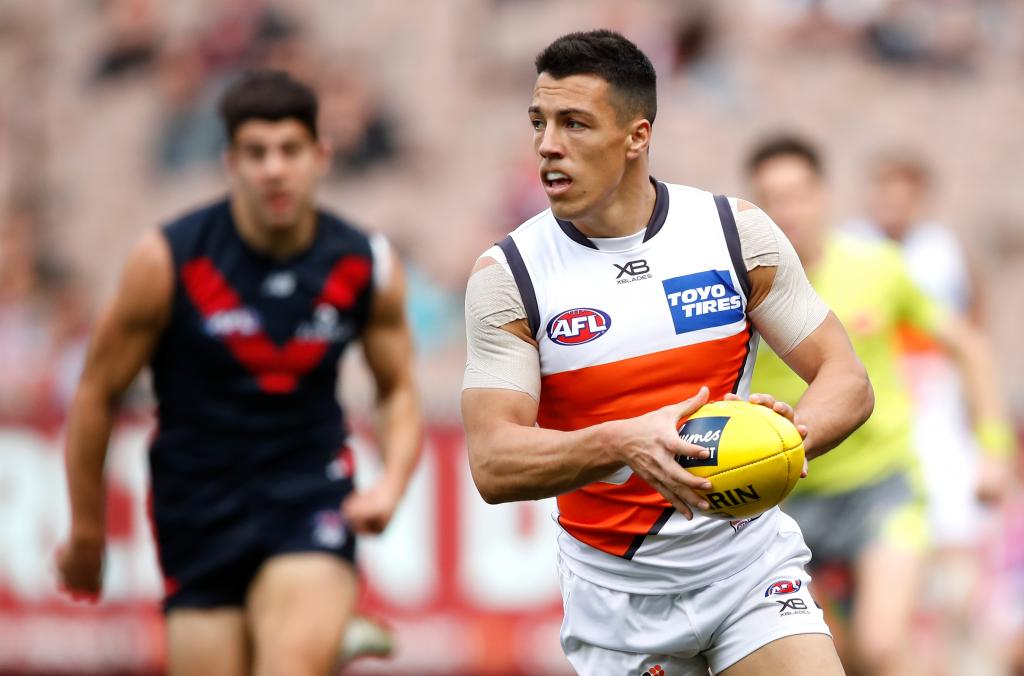 A real Bell ringer
Peter Bell is the best choice the Dockers made this trade period. He was able to push other clubs and get what we needed in key forwards Jesse Hogan and Rory Lobb and even got Reece Conca and Travis Colyer to fill in gaps where the team really needs help. Adding picks was also a good play this year for Freo in the so-called 'super draft'. Overall, a great trade period by Belly and the boys.
- Matt S, Heathridge WA
Jesse Hogan found his dream move west in a major coup for the Dockers. Picture: AFL Photos

Pure genius
Obstinate, difficult and stupid. We've been called a lot of names this trade period, yet we landed all of our trade targets and improved our draft hand. Sounds more like genius to me. All hail King Belly! We stuck to our guns and wouldn't just kowtow to the demands of other clubs. We are ready to launch into 2019 and beyond.
- Gareth Stafford, Subiaco WA

Faith in the decision makers
Good additions in Luke Dahlhaus and Gary Rohan will give the forward line some much-needed ferocity and speed. Recruiting Nathan Kreuger continues the club's habit of picking players outside the system, and he's a good prospect. Geelong has offloaded nine players and acquired three, freeing up plenty of room on its list. Undoubtedly, (list manager) Stephen Wells has another cunning plan. Verdict so far: happy and hopeful!
- Gary Dewhurst, Hobart Tas
Nothing else matters
Geelong's trade period was excellent in my opinion. The recruitment of Gary Rohan, Nathan Krueger and Luke Dahlhaus will add to our midfield/forward depth, while retaining Tim Kelly will be vital for a premiership potential. It was a shame to see Lincoln McCarthy, Jackson Thurlow and George Horlin-Smith leave the club, but at the end of the day our trade period was successful and that is all that matters.
- Casey Harris, Mackay Qld

A new beginning
We have unloaded several expensive and borderline players, freed up our salary cap and go into the boom draft with three early first-round picks, plus two second-round picks. The loss of Tom Lynch was unavoidable, and Steven May is almost 27, so it is a genuine opportunity for the club to rebuild without negative influences.
- Shane Jepson, Carrara Qld
A potentially pleasant consequence
The departure of several players who wanted to leave signals a new approach from the Suns that will allow other players to develop. It will make it easier to sign players if they know that if it doesn't work out they will have the opportunity to move on. The challenge now is to build a culture based on honest effort and start to climb the ladder.
- Greg Webb, Gold Coast Qld

Cause for optimism
While forced by a combination of having so many talented players and salary cap limitations to shed star players, GWS managed to extract good value from most deals. The losses of Dylan Shiel, Rory Lobb and Will Setterfield were all well recompensed, and allows GWS to replenish its stock of young players. It's not all doom and gloom!
- Geoff Wise, Ngunnawal ACT
Draft bounty
I thought giving away Dylan Shiel, Tom Scully and Rory Lobb was disappointing, but getting two first-round picks for this year and a first-rounder for next year is a plus, especially with the high-quality draft class.
- Jack De Courcy, Dulwich Hill NSW
 Tom Scully is no longer a Giant, but at least GWS have their draft bounty. Picture: AFL Photos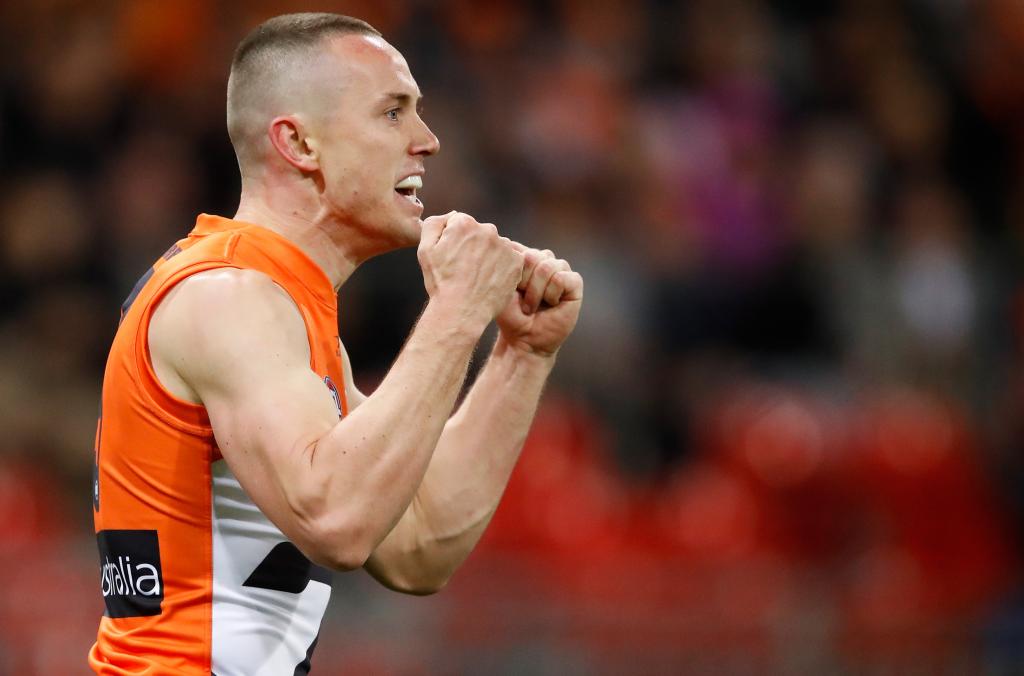 READ PART TWO Your trade verdicts: Hawthorn to Western Bulldogs
Want more?
SLIDING DOORS IF you ask us who won Trade Period, THEN ...
INFOGRAPHIC The amazing journey of pick six