COLLINGWOOD defender Ash Brazill concedes she overdid it in the 2018 AFLW pre-season.
The multi-talented star is on both Collingwood's AFLW and netball lists. At the end of last year, she was doing three training sessions in a single day between the two sports, three times a week.
Brazill, who had been selected by Collingwood with pick 34 in the 2017 NAB AFLW Draft, was tracking towards an AFLW debut when she injured her right hamstring on the eve of the season.
"The biggest thing for me this year is to be honest with my body. Last year I wasn't sure how coaches were going to take it if I pulled out of sessions. They'd said they were happy with me managing both sports, but could they really?" Brazill told AFL.com.au.
"So even when they said I could pull out, I didn't. I finished every single training, Monday, Wednesday and Friday, did three sessions, two with netball and one with footy. I just wanted to be part of it all.
"It wasn't tough, it was the most fun I've ever had. Unfortunately, that led to me getting injured, because I just overran my body."
The 28-year-old played just two AFLW games once recovered from her injury, in rounds six and seven, lining up at full-back against imposing Lion Sabrina Frederick-Traub and then tagging Adelaide superstar Erin Phillips.
Brazill believes she had her best netball season ever in 2018, winning the club's best and fairest, and credits her football training for it.
"The strength that I gained in football definitely helped me with my on-court stuff. I'm a smaller wing defence, so I generally get pushed offside or give away penalties for contact, but the strength of my body meant I was able to hold people in position and look stronger in the air.
"I was so fit on the court, I could have played another game afterwards. That doesn't just mean just endurance, it's in the moment, those little one-percenters really help.
"I put on a bit of (muscle) weight during the AFLW season, I heard all this stuff about Mo Hope losing weight and I was like, when are they going to say Ash Brazill's put five kilos on?"
Collingwood has experienced a significant turnover during the off-season, losing the likes of Moana Hope, Emma King, Jasmine Garner, Jess Duffin (all North Melbourne), Christina Bernardi (GWS) and Caitlyn Edwards (retirement), who were all first-choice players.
Best and fairest Chloe Molloy will also miss the season with a LisFranc injury in her foot.
"I hope I'm not one of the more experienced players, because I've only played two games, but I feel like I'm one of the old girls and experienced in the way of elite sport," Brazill said.
"I felt that last year, but I didn't feel like I could contribute because I didn't really know too much about football.
"This year, I really do feel like I can speak up. I've noticed the difference between netball and AFLW and what AFLW can really learn from netball and vice versa."
Former Australian netball captain Sharni Layton will be a Magpies rookie this season. Picture: Getty Images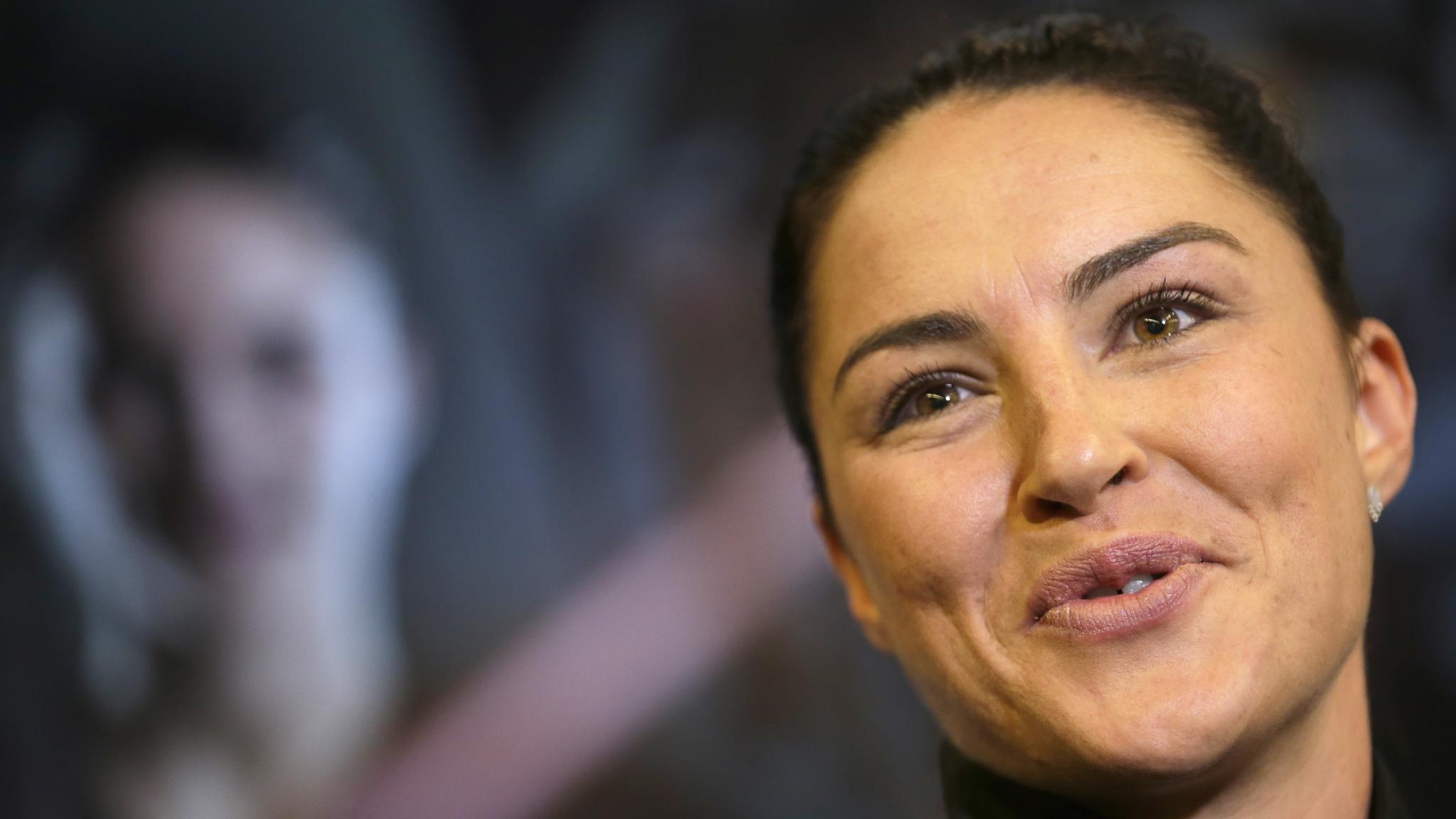 Collingwood took to the track for the first time this week, including Brazill's former netball teammate and exuberant rookie Sharni Layton.
"I'm not sure where 'Sharns' will play yet, I'm actually really excited. We had a meeting session on Monday and she was a lot quieter than she was on the netball court," Brazill said.
"I think there'll be a bit of pressure on her, but she'll put more pressure on herself. 'Sharns' and I kick the ball when we're playing netball every day, so she can definitely kick."
Collingwood finished sixth last season but will be a different proposition if Brazill can play every game.
"I'm super-excited, but a little bit nervous too, completely different to how I felt last year," she said.
"Being my first year last year, I wasn't sure if it would work or how it would fit with netball. Now that I know it works, I feel like I've just put all this pressure on myself.
"Last year was, 'How will it work?', and now it's, 'It works, but how good can I get?'"