LUKE Hodge could play on in 2020.
The four-time premiership star said on Friday he would be with Brisbane next season "without a shadow of a doubt" and had not ruled out pulling the boots on again.
Hodge, now 35, will play his 15th game of the season on Saturday night against North Melbourne after being rested from the Lions' win over Port Adelaide.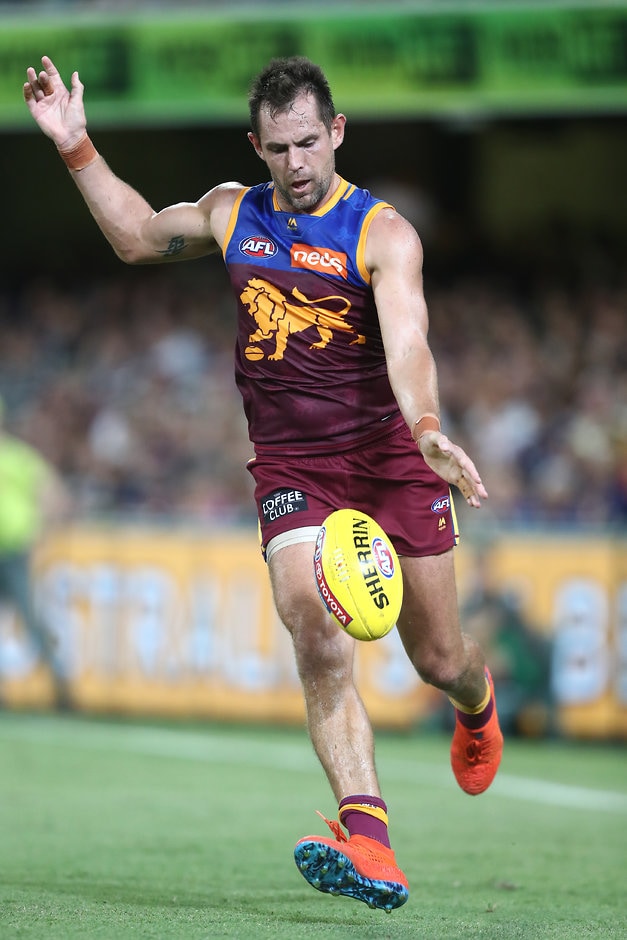 He said his body was feeling "surprisingly good".
When asked whether he'd be playing next year, Hodge said "I don't know".

"Look at the weather, I'm not going anywhere," he said.
"I'll be in Brisbane next year without a shadow of a doubt, in what form, we'll sit down and discuss that.
"We're absolutely loving it up here.
"For a winter's day to be 20-odd, we're not going anywhere.
"I'll be part of the Lions next year, in what way, who knows." - Luke Hodge
Hodge was lured out of retirement by Brisbane coach Chris Fagan following the 2017 season, primarily to help the development of his young defensive group.
By any measure, his stint in Brisbane has been a raging success, with the club closing in on a possible first finals appearance in 10 years.
Chief executive officer Greg Swann joked that he almost publicly 'sacked' Hodge earlier this year.
FULL FIXTURE Every round, every game
"I was on radio six weeks ago and said it was more unlikely than likely that he'd go ahead, but he's playing good footy," Swann said.
"That was on the basis of him signing a two-year deal. We'll talk about that at the end of the year.
"He'll be here in some capacity, whether he wants to pull the boots on again, he can have that chat with 'Fages' and they can sort that out."