2019 INDUCTEES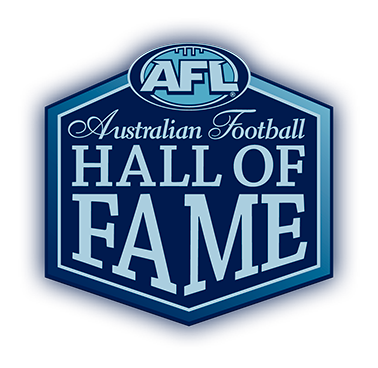 RON EVANS
ANDREW Demetriou dealt with some remarkable football administrators during his 16 years in AFL leadership roles, but the former League chief hails the late Ron Evans as unique.
Evans, the former Essendon star and president, died in 2007 after serving on the AFL Commission for 13 years, the last eight as chairman.
"Ron served the game with the highest integrity, the highest decency and at all times in the most selfless manner I think I've ever come across in football," Demetriou told AFL.com.au ahead of Evans' induction into the Australian Football Hall of Fame.
"It was always about the game, the clubs and the supporters – it was never about himself. He had a profound impact on the growth of the game."
Ron Evans – 2019 Australian Football Hall of Fame inductee (administrator)
Born
July 7, 1939
Playing career
Essendon (1958-62), West Perth (1963-65)
Games played
124 (64 for Essendon, 60 for West Perth)
Goals
481 (210 for Essendon, 271 for West Perth)
Player honours
Two-time Coleman medallist (1959-60), WAFL leading goalscorer (1963), 5 State of Origin games for Victoria, 5

State of Origin

games for Western Australia
Administrative career
Essendon board member (1978-92) and president (1988-92); AFL Commissioner (1993-2006) and chairman (1998-2006)
Ronald Barry Evans had a positive impact wherever he went, with friends and colleagues also highlighting his honesty, loyalty, energy, strategic mind, inclusiveness and his great talent.
Always reluctant to talk about himself, Evans concluded near the end of his life that he was simply "straight up and down". He was indeed – and much more besides.
Educated at Caulfield Grammar, he was the star full-forward for the Essendon Baptists-St John's team when invited to Essendon, where he topped the League goalkicking in both his second and third seasons, in 1959 and 1960 respectively.
At 20 years and 53 days, he is the third-youngest player to win the League goalkicking, behind Collingwood's Dick Lee (18 years, 165 days) in 1907 and North Melbourne's John Longmire (19 years, 244 days) in 1990.
The lanky Evans was good enough to kick 10 of the Bombers' 16 goals one day at Hawthorn, and also bagged nine goals on debut for Victoria against Western Australia at the MCG.
In 1962 Evans was dropped and missed the Bombers' premiership so, at 23, he accepted an offer from WAFL club West Perth. He headed the WAFL goalkicking the next year with 97 goals, following it up with tallies of 84 (second in the league) and 90 (third) before retiring at 26.
An MBA (Master of Business Administration) graduate, Evans later returned to Melbourne and rejoined Essendon as a committeeman in 1978. He rose to the club presidency at his second attempt in 1988 and held the position for four years, during which he was a key figure in moving the Bombers' home games to the MCG to secure the club's future.
A successful businessman who became managing director of Spotless, Evans joined the AFL Commission in 1993 and five years later was appointed chairman – a role he held until just weeks before his death from abdominal cancer on March 9, 2007.
Demetriou described his mentor as "a big change merchant" with a big agenda, with Evans driving many initiatives that helped drag the AFL into the 21st century.
AFL initiatives under Ron Evans
Construction of Colonial Stadium (now Marvel Stadium)
Upgrading facilities at the MCG
Allocating special financial assistance to struggling clubs
Establishing policies for racial and religious vilification, illicit drug use and respect towards women
Forming closer links with the AFL Players' Association
Starting programs to help Aboriginal communities.
His former teammate and longtime friend, Essendon great Ken Fraser, is fond of a reference to Evans boasting "a disarming charm but a steely resolve".
Those traits came to the fore during boardroom negotiations, Demetriou said.
"Ron commanded a significant presence when he walked into a room when we dealt with politicians, corporate partners, broadcast partners. Ron was respected. He was admired. He brought an enormous cachet of goodwill on behalf of the code," Demetriou said.
"And when he spoke people listened … I don't think I was ever in a situation with Ron where he raised his voice, even when he was arguing with someone. It just wasn't his style. He was very, very determined and forceful in a very calm way."
He also followed the motto: 'No surprises'. In other words, know everything possible about the topic at hand so you don't get caught out.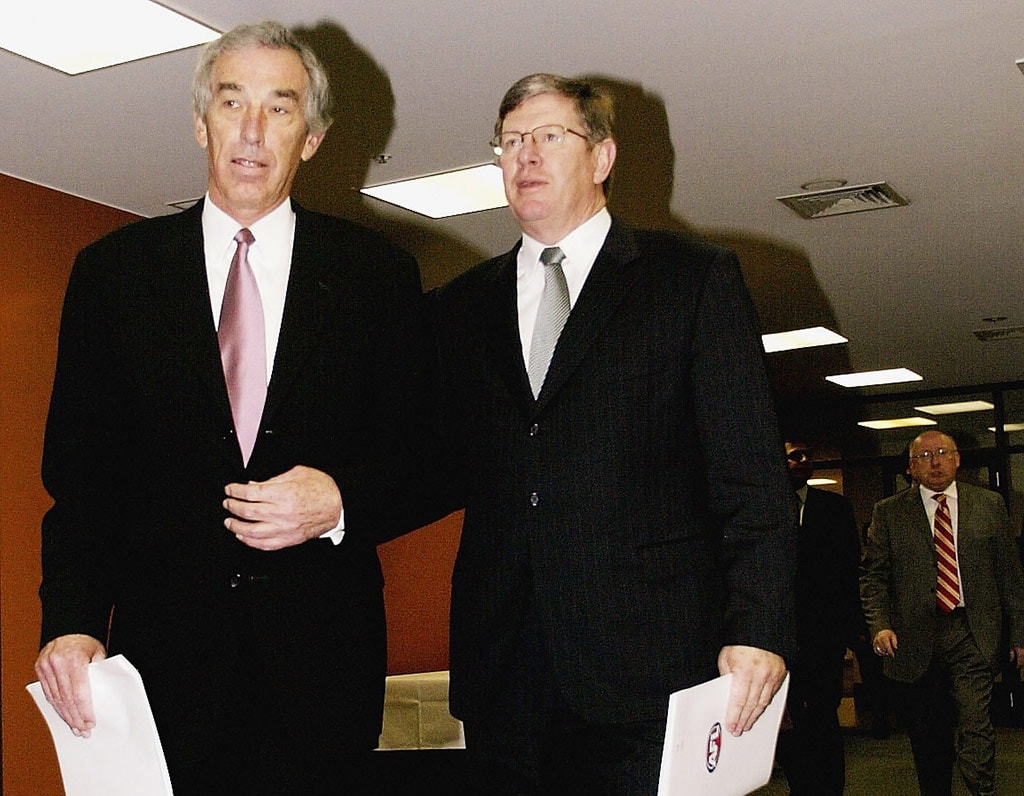 When Evans' health deteriorated, even then-Prime Minister John Howard was moved to call to inquire about his welfare.
The previous June, Evans had been made a Member of the Order of Australia for services to business and football.
Evans continues to be honoured each season in the AFL, where the winner of the NAB AFL Rising Star award receives the Ron Evans Medal.
WHO'S IN THE HALL OF FAME? Find all the Legends and inductees