GREATER Western Sydney will continue its search for a top-five draft pick, despite not reaching an agreement to move higher up the order on the final day of the Telstra AFL Trade Period.
The Giants had been locked in discussions with the Demons throughout the final days of the Trade Period about trying to secure a deal for pick No.3, but ultimately couldn't reach an agreement throughout the 10-day window.
INDICATIVE DRAFT ORDER Your club's latest picks
However, the Giants knew they wouldn't have to rush to find a deal before Wednesday's 7.30pm AEDT trade deadline, with new AFL rules enabling clubs to still move picks until the days leading up to the NAB AFL Draft.
The cut-off date to trade draft picks this year is Friday 22 November at 2pm AEDT.
TRADE PERIOD VERDICT We rank your club from worst to best
The Giants have been looking for ways to leapfrog a potential bid on their Academy jet Tom Green – rated as a top-five prospect at next month's draft – throughout the Trade Period, making their first move last week in a deal with the Saints.
They secured picks No.6 and 59 as part of the trade, giving up picks No.12 and 18 to St Kilda in return.
The club is now set to spend the next month searching for a deal that could see it move even higher up the draft order, with Melbourne looming as its most likely partner in any such deal.
However, speculation the Giants could offer pick No.6 and their future first-round selection to prise pick No.3 from the Demons have so far not yet come to fruition.
"There have been offers made for it, but at the moment we haven't had anything that's satisfied us," Melbourne footy boss Josh Mahoney said on Wednesday.
"Have we been offered two first-round picks for it? No."
TRADE TRACKER All the moves
Green, a 188cm midfielder, has enjoyed an outstanding draft year, with his contested work at stoppages leading to comparisons to Carlton superstar Patrick Cripps.
He is expected to attract a bid inside the first five picks of the draft, with Adelaide (pick No.4) and Sydney (pick No.5) understood to be among the clubs heavily considering calling his name next month.
Tom Green in action for the Allies in the U18 Championships.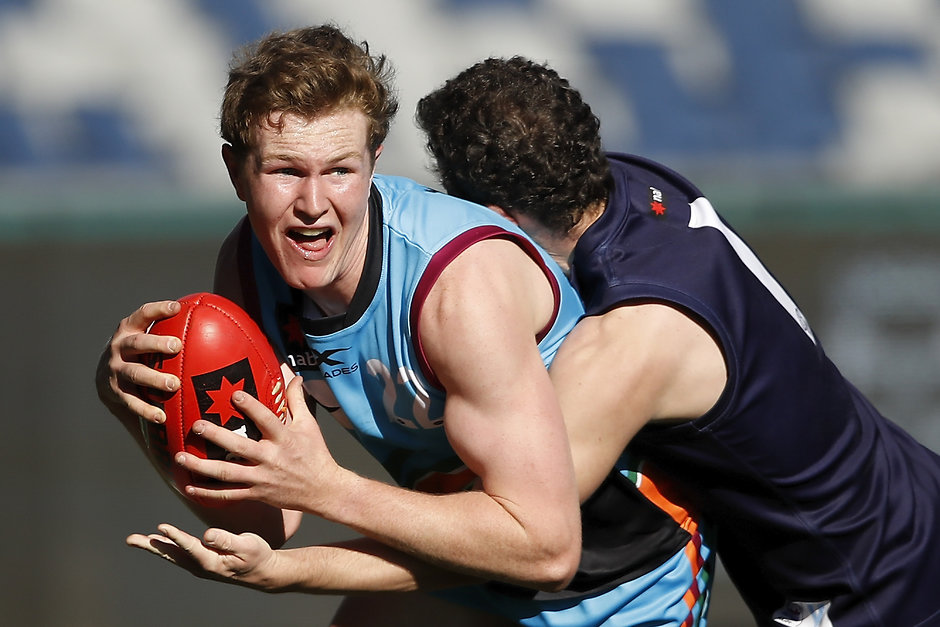 It's set to ensure the Giants spend much of the next five weeks searching for a deal that could see them move even further up the draft order.
"We've had some chats (with Melbourne)," Giants list manager Jason McCartney said.
"We've had some good discussions, but if I was Melbourne – I'd be sitting there and waiting, too. What might transpire … there would be some other clubs that could hold a fairly compelling hand as well."
Geelong and Collingwood were the only clubs to complete a post-Trade Period deal last year, exchanging later selections nine days after the exchange window shut.
Clubs can also now deal picks on draft night, with 14 trades completed during the first year of 'live trading' in 2018.
Rate your club's Trade Period
How did your club fare at the trade table?
You can use the form below to rate your club's Telstra AFL Trade and Free Agency Period out of 10. If you like, you can also have your say on your side's deal-making.
We'll publish the results and best responses on AFL.com.au on Saturday, October 19.
Form not working in the App? Tap here to open in a web view