PICTURE this.
Alastair Clarkson gets Hawthorn humming once again and the Hawks start 2020 at 6-4.
But Clarkson's pursuit for a fifth premiership in 16 years is severely hampered with a season-ending injury to one of his A-Grade stars.
>> The 2019 NAB AFL Draft runs from November 27-28. Follow all the latest news in the draft hub
Unable to acquire additional talent via trade, Clarkson looks to the NAB AFL Mid-Season Rookie Draft – slated for post-round 10.
While other clubs are scouting 19-year-old state league players they can warehouse for the future, Clarkson is thinking about September and September only.
Clarko is used to stuffing cups in the cabinet at the Hawks.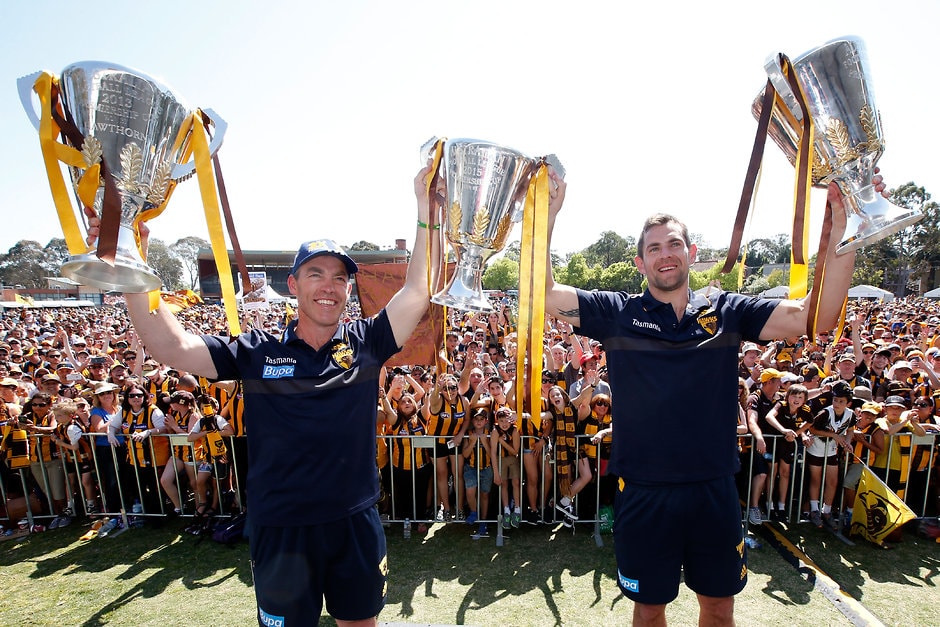 Brett Deledio, who has just celebrated his 33rd birthday, is injury-free (let's hope) and running around in the VFL-affiliate Box Hill, displaying the class that shone through in 275 AFL games.
Working a couple of doors down the corridor at Waverley Park as a development coach, the former Tiger and Giant has struck up a close friendship with the entire list.
PHANTOM FORM GUIDE Cal Twomey's November update
While mixing his commentary commitments with ABC Grandstand, he knows the staff and has an intricate understanding of the game plan.
Does Clarkson pull the trigger on adding the smooth-moving midfielder in the hope he could prove a factor in September, while giving Deledio the hope to chase his own elusive flag?
— Brett Deledio (@BrettDeledio07) November 20, 2019
Why not?
The implementation of the NAB AFL Mid-Season Rookie Draft has given clubs another window to get an upper hand on their rivals.
Added alongside future pick trading, free agency and the pre-season supplemental period (SSP), it's a chance to gain that one per cent advantage another club may not have considered.
RETIREMENTS, DELISTINGS AND TRADES Your club's list changes
As clubs enter the second year of the May draft in 2020, tactics will be developed that could prove the difference when it matters.
Just ask Marlion Pickett.
The Richmond premiership hero was one of 13 players taken in the inaugural NAB AFL Mid-Season Rookie Draft in 2019.
One game, one flag. Not bad going for Tigers recruit Marlion Pickett.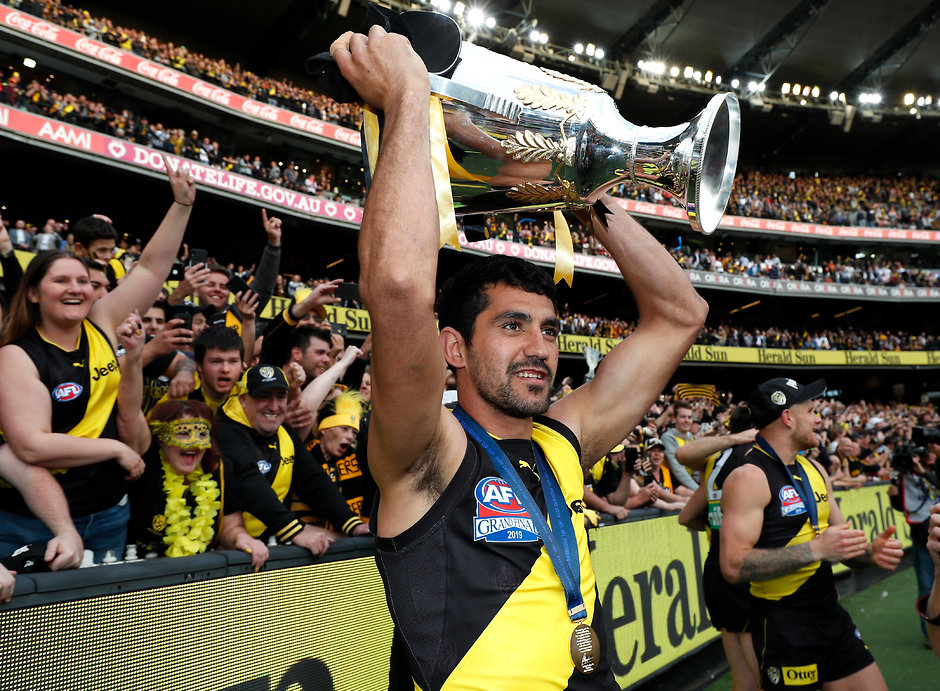 Most other clubs didn't contemplate the risk on a 27-year-old midfielder from the other side of the country with a broken hand and four kids. But Richmond did, and it will be forever written in folklore.
Six other mid-season draftees featured at AFL level in 2019 and 11 of the 13, including Pickett, remain on club lists into 2020. Two players – Western Bulldog Ryan Gardner and Port Adelaide's Cam Sutcliffe – were taken from their club's own state league teams and played.
INDICATIVE DRAFT ORDER Your club's latest picks
Recruiting from within is something clubs will consider even stronger into next year and are already using as bargaining power for recruiting players to their state league teams.
For an outlay of $70,000 as a mid-season recruit ($50,000 for the six-month contract and $20,000 should a player not be retained for 2021), could Deledio be Hawthorn's cheapest premiership player?
Could the Dogs do the same with Dale Morris, who will serve as a development coach in 2020 as he overcomes his ACL reconstruction? If they continued their rise into 2020 and lost a defender, try keeping the favourite son out of the Whitten Oval gym.
Dale Morris' knee gave way in his comeback match in round 19.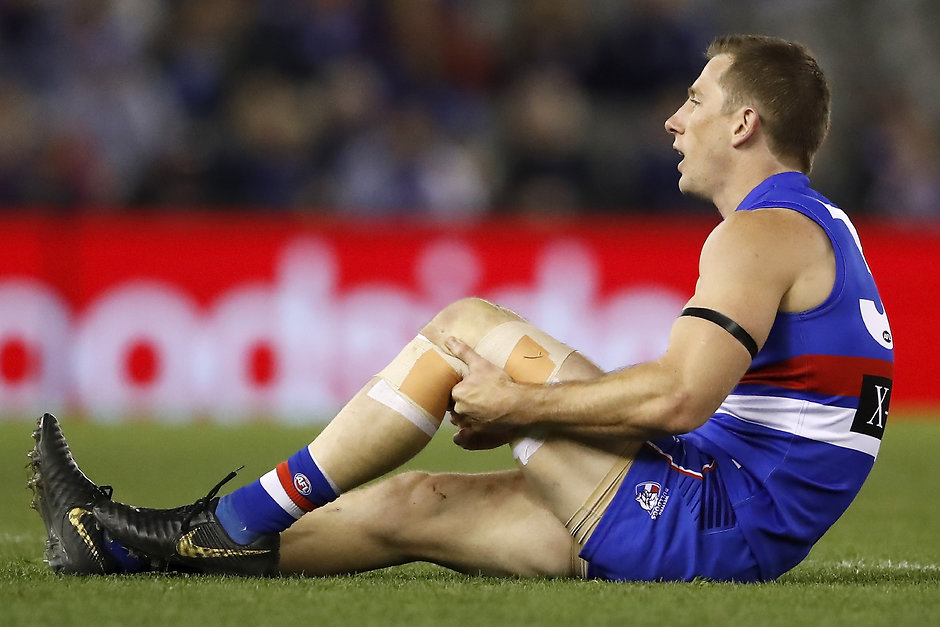 The only catch, because both Morris and Deledio 'retired', they need to nominate – and be overlooked – for next week's NAB AFL Draft. But there's time, as entries close on Friday.
Delisted Collingwood defender Lynden Dunn will continue to train with the Pies if he misses out on a third club at the drafts. If he stays on at the Pies' VFL, try stopping the former Demon chasing an AFL flag if there's an opening via the NAB AFL Mid-Season Rookie Draft next May.
Lynden Dunn is hoping for a rookie lifeline after being cut by the Pies.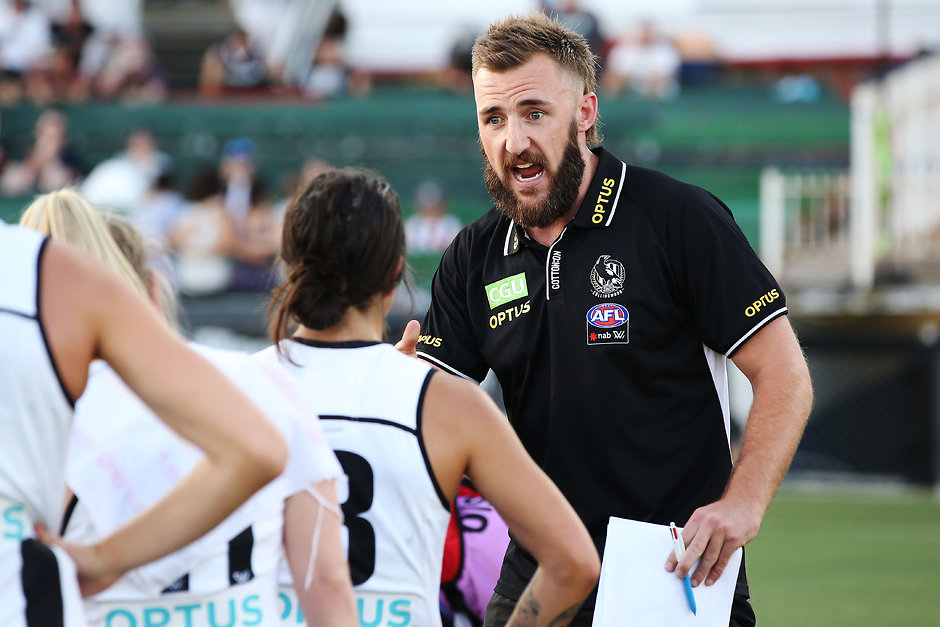 Delisted Geelong forward Jamaine Jones has met with the Western Bulldogs and will aim for the same chance via Footscray's VFL. As will former Cats teammate Jordan Cunico with Carlton/Northern Blues and ex-Blue Angus Schumacher at St Kilda/Sandringham.
Jordan Cunico is looking for a new home after being delisted by the Cats.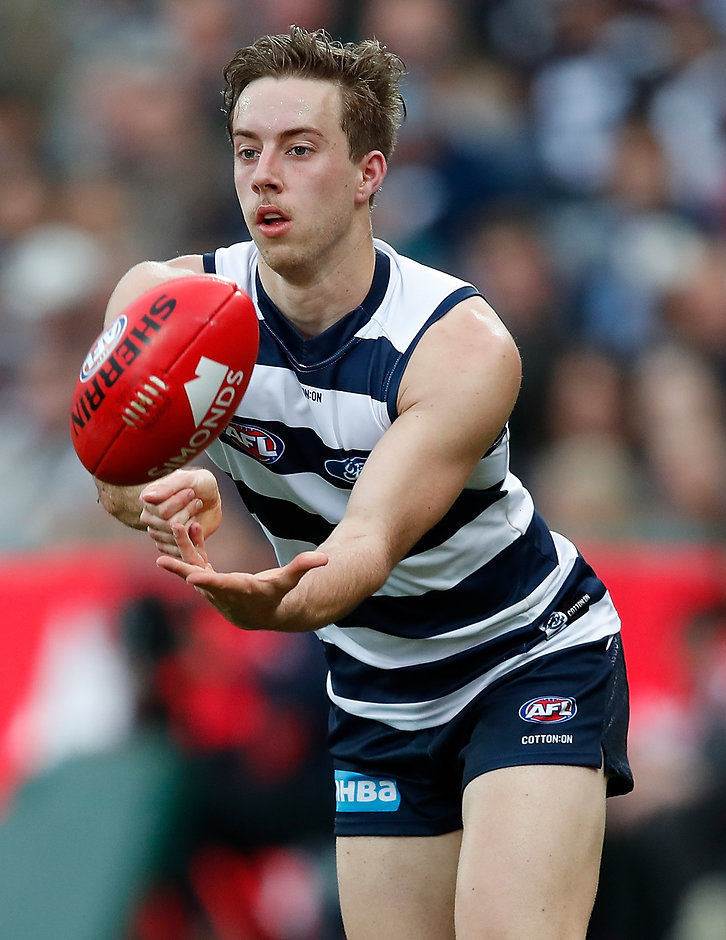 On the flipside, clubs could use the NAB AFL Mid-Season Rookie Draft in reverse and retire out a senior player who's ready to hang the boots up by round 10.
Shaun Grigg's decision earlier this year paved the way for Pickett's arrival. Liam Picken (Western Bulldogs) and Heath Grundy (Sydney) did the same, while Aaron Sandilands put his hand up to the Dockers. If another veteran is injured or out of a contender's best side come round 10 next year, could they do the same?
20 MUST-SEE GAMES Put these juicy matches in calendar
A berth in the NAB AFL Mid-Season Draft can even be arranged by simply leaving a spot open in next week's Rookie Draft and carried over.
For the countless hours and hours spent on decisions around list tactics, the NAB AFL Mid-Season Rookie Draft just adds another layer.
And clubs are already working out how to manipulate the opportunities that can be set up from November.
Find Road to the Draft on Apple Podcasts, Google Podcasts and Spotify.