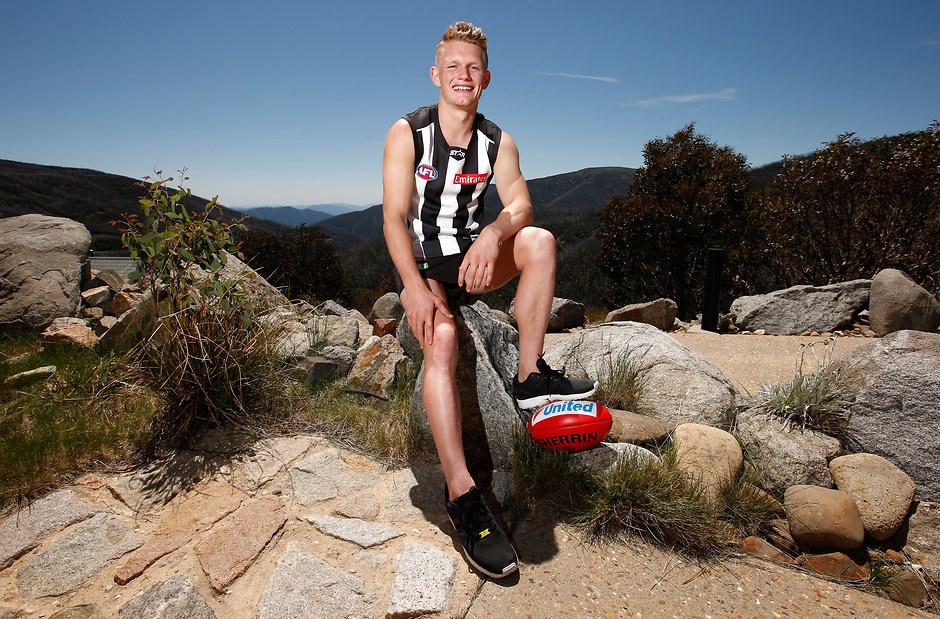 The poor kid has been brainwashed by some propaganda witch doctor from Collingwood
Kevin Bartlett
TIGERS great Kevin Bartlett says Adam Treloar is "delusional" if he believes Collingwood has a better list than Richmond.
The new Magpie said on Wednesday he chose the black and white after leaving Greater Western Sydney because they had "a better list, a younger list, who in a couple of years time can hopefully win a premiership".
Bartlett said on Thursday morning Treloar had either been "brainwashed" since arriving at Collingwood or his head was "in the clouds" at the Pies' Falls Creek training camp, which started this week.
He suggested Treloar had "become delusional".
"I know Treloar has been in Sydney for the past four years and AFL doesn't get much media, and has missed the fact the Pies have been on a serious slide since 2011," Bartlett said on SEN.
"They've won two flags in 57 years.
"Adam, you'll have to be twice as good as I think you are for the Pies to win a flag before Richmond.
"Your coach made the same big call in choosing Collingwood over Brisbane to win premierships.
"Check the record books for that one.
"Adam Treloar is a gun young player and an exciting talent – someone that could even win a Brownlow Medal.
"The poor kid has been brainwashed by some propaganda witch doctor from Collingwood; either that or his head was so far in the clouds at the Pies' training camp yesterday he became delusional."
Bartlett, who played 403 games for the Tigers between 1965 and 1983, declared in August that Treloar had indicated he wanted to be traded to Punt Road.
But after a period of controversy during which the 22-year-old underwent hip surgery that wasn't sanctioned by the Giants before he was traded, he became a Magpie on October 21.
Bartlett also said on Thursday morning he believed the Giants would win a premiership, possibly as early as 2017, before the Magpies claimed another.
He said the Pies were "on the slide", which was why they recruited Treloar, Melbourne's Jeremy Howe and Lion James Aish last month.
On Wednesday night, SEN's David Schwarz described Treloar's comments as akin to arriving at Collingwood's Holden Centre base and "giving the moon to the Richmond footy club across the train lines".
Richmond forward Jack Riewoldt refused to bite when questioned about what the Tigers thought about the new Pie's opinion.
"It's the first time I've heard it … we were pretty keen on acquiring Adam's services but he's chosen the Collingwood Football Club," Riewoldt told SEN on Wednesday.
"We're absolutely rapt with the guys we've picked up.
"Andrew Moore is the most recent one to come across from Port Adelaide and he's got some pretty strong ties with Richmond with his brother Kelvin being a life member.
"Chris Yarran is a great addition for us and obviously Jacob Townsend from the Giants as well, he's going to be a good player for us too.

"We're solely focused on the three boys we've got and we're really excited about the draft that's coming up next week and the young kids we'll pick up there."

Pies hit the road at Falls Creek. Picture: Michael Willson


Darcy Moore in action during ball work at Falls Creek. Picture: Michael Willson