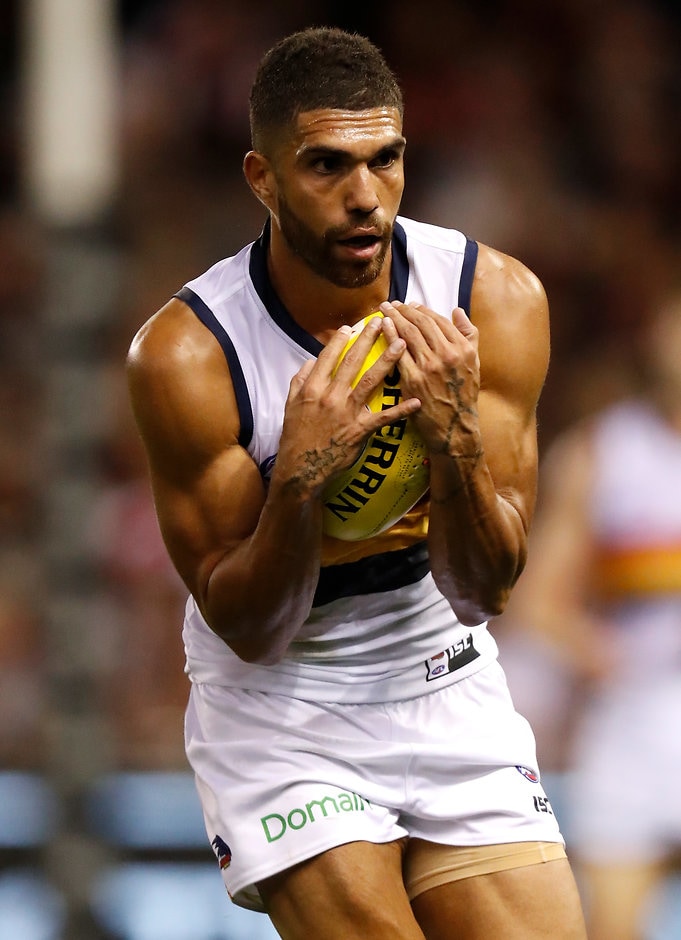 ADELAIDE midfielder Curtly Hampton has retired, effective immediately.
The 25-year-old told his teammates of his decision on Wednesday morning after losing the desire to play the game at the highest level.
"After eight years in the system and with multiple setbacks along the way, I've lost the passion, motivation and enjoyment for the game that you need perform at the highest level," Hampton said.
"The past few weeks have been particularly hard as I try to deal with the symptoms of vertigo.
"At times, it has been difficult to train and play but it has also affected my life away from football.
"In saying that I am confident of making a full recovery but I feel it is best to do that away from the pressures of the AFL industry.
"This is a good opportunity to focus on the other priorities in my life and I look forward to the next chapter."
Hampton played 12 games for the Crows, having played 51 in four seasons with Greater Western Sydney from 2012-15 as one of the club's inaugural players.
All the best to Curtly Hampton, who announced his retirement from the AFL today.

As one of the club's first signings in 2010, you'll always be a GIANT and we wish you well in the next chapter of your life.#BeGIANT pic.twitter.com/WkvdOepjas

— GWS GIANTS (@GWSGIANTS) July 18, 2018
He managed only three senior games this season, his most recent in the Crows' 47-point loss to Richmond in round 16 when he had just two disposals.
Crows coach Don Pyke said Hampton showed signs of struggling with the demands of AFL football.
"From talking to him earlier in the year, it's been tough for him this year in terms of his motivation and drive," Pyke said.
"It came as a surprise when he spoke to me (on Monday) and that's where he was headed.
"It's a demanding game, and he's done it since he was just out of school and got drafted by GWS and went over there.
"It's sad and disappointing when a young man decides to finish his career, but we wish him well."
Pyke said the Crows' controversial pre-season camp on the Gold Coast didn't play a part in Hampton giving the game away.
"That had nothing to do with the decision," Pyke said.
"I'll be really clear about that, nothing to do with the decision.
"He's in a headspace where he's finished his career, but it's nothing to do with that.
"It's to do with the things that are required as a professional footballer and he's lost the drive and passion for that.
"To his credit, when we had the conversation, he was actually saying, 'I feel like I'm robbing someone of an opportunity if I stay and keep going forward and I try and stay on the list'.
"That's the sort of quality of individual we're dealing with.
"It's a sad day for us, but hopefully for him, it starts the next chapter in his life and he can move on and do other things which don't involve kicking footys around."
Crows players were informed of Hampton's decision on Wednesday afternoon.
"It was a shock for those guys, but a real empathy for him as well, because he's a really well-liked guy in our playing group," Pyke said.
"There was a great deal of support for him and there will be ongoing."