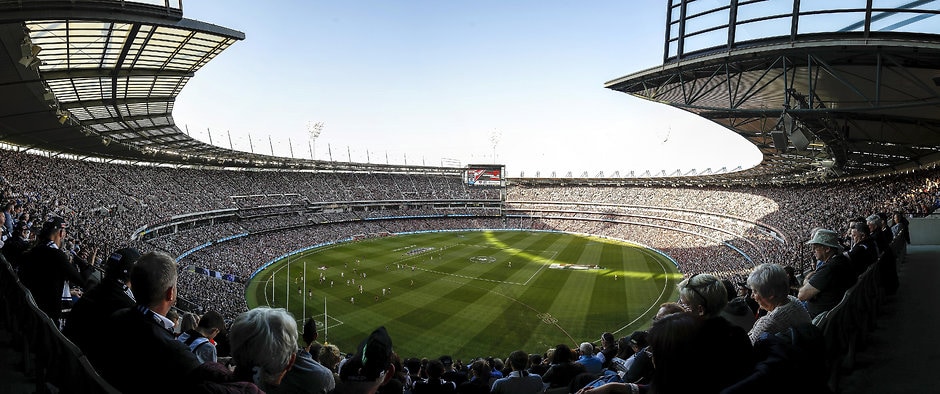 THE AFL has taken a strong stance against violence at games, handing out five-year bans to the four fans involved in a fight at last week's Carlton and Collingwood clash.
All four of the patrons will be prohibited for attending any AFL game until the middle of May, 2024.
MID-SEASON ROOKIE DRAFT Former players, brothers of star on the list
The League's general counsel Andrew Dillon said the AFL condemned ugly incidents like last Saturday at the MCG.
"Part of the of fabric of our game is you can go to the footy and sit with family and friends from your club and opposition fans, in a safe and welcoming environment," Dillon said in a statement.

"The benchmark is clear. If you come to the football and act like this recent example, you will be held accountable."
Find In the Game on Apple Podcasts, Google Podcasts or Spotify
The League has warned the banned fans if they attempt to attend a game or are found inside a venue they face further bans.
Carlton identified two of the banned fans as Blues members, and have revoked their memberships. Blues chief executive Cain Liddle supported the AFL's decision.
"Violence of any kind has no place at the football or indeed society as a whole," Liddle said.
"The actions of a handful of individuals on Saturday were appalling and will never be tolerated at our football club. For those who would remotely contemplate engaging in such behaviour, our response is simple – you are not welcome."

There have been several violent incidents at AFL games in the early stages of this season.