BERNIE Naylor was a glamour full-forward hailed as "the John Coleman of Western Australia".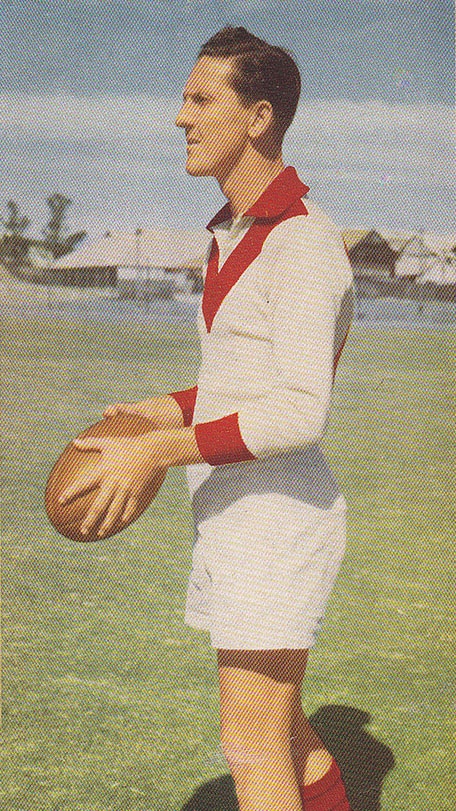 The South Fremantle legend, who vies with George Doig and Austin Robertson jnr for the title of WA's greatest spearhead, performed some astounding goalkicking feats, including claiming the elite-level record of 23 goals in a game and the WAFL record of 167 in a season.
HALL OF FAME Click to see all the 2018 inductees
But Naylor always shied away from the limelight and, when pressed to reveal his secrets, always declared he owed everything to his teammates.
Naylor died of cancer in 1993 at 70, so his induction into the Australian Football Hall of Fame has been an emotional experience for his family.
"It's absolutely wonderful. The whole family is over the moon," Naylor's widow Pat told the AFL Record.
"Bernie never played football for any rewards - he just played for the love of the game.
"He was so modest that whenever he went to a football function he'd say, 'I just want to take a back seat so that no one would even know I was there.'
"He probably wouldn't show it, but if he was still here he'd be thrilled to bits."
The 10th surviving child of a West Australian father and Victorian mother, Naylor was recruited from amateur team Fremantle CBC Old Boys.
At 18 in 1941, he bagged 6.5 on debut for South Fremantle and 60 goals for the season, including nine of his team's 15 goals in a semi-final win.
Goalkicking great and amateur meteorologist Bernie Naylor. All pictures: WAFL archives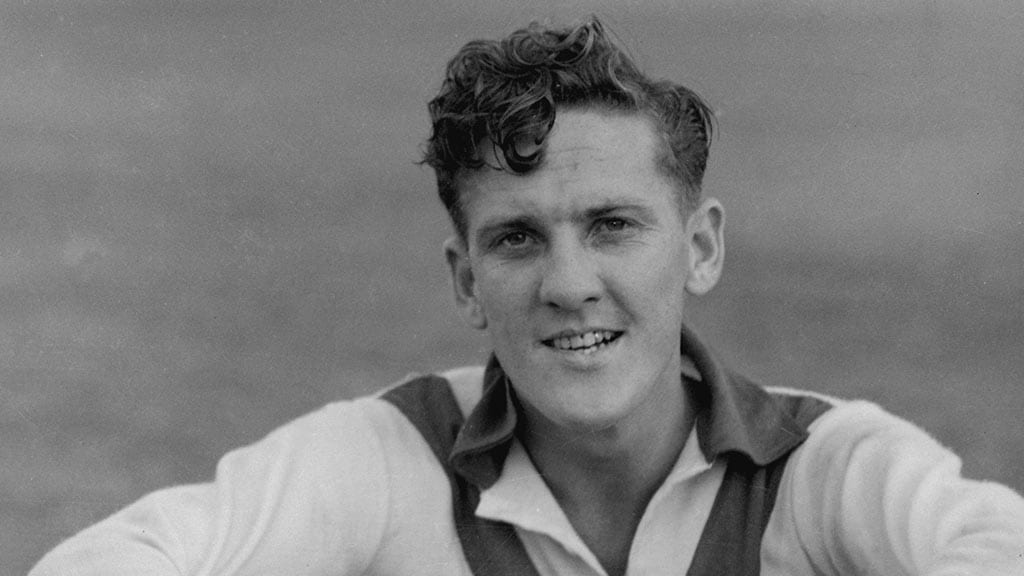 Naylor missed four important developmental years when the WAFL was suspended from 1942 to 1945 because of World War II. He served as a signal man in Darwin and New Guinea, where he practised his goal shooting by kicking between palm trees.
After the war he started making up for lost time, heading the 1946 goalkicking table with 131 (including a reported 90 before receiving a free kick). It was the first of five centuries and was his proudest individual achievement.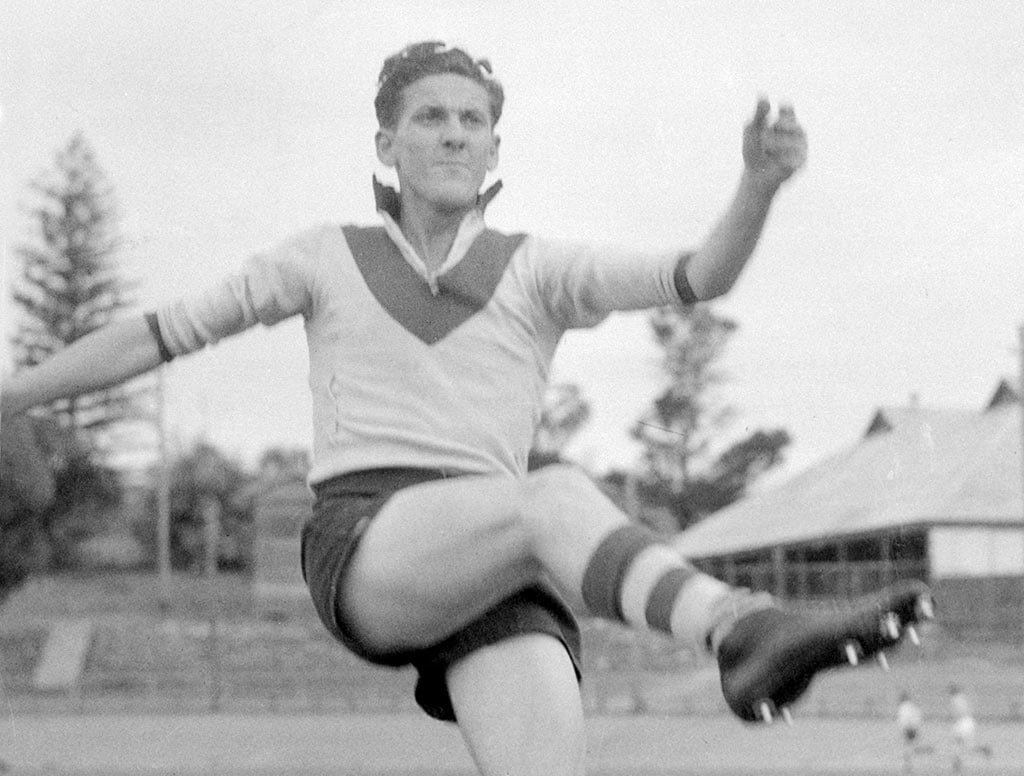 Naylor was the weapon in South Fremantle's six premierships over the next eight seasons, using his speed, smarts and sure hands to mark on leads before finishing off his work with deadly torpedoes.
The right-footer employed an unorthodox grip for his signature spiral punt (which he learned from former WAFL player Jim Ditchburn), turning the lace 90 degrees to the right so that it was partly covered by his right hand.
Naylor practised his goalkicking religiously from about 40 metres, focusing on "rhythm and timing".
He was also an amateur meteorologist, Pat Naylor revealing: "On Friday nights and Saturday mornings he'd check the sky and the weather, because he wasn't a wet-weather player."
A thigh injury prompted a move to half-forward for almost two seasons before he returned to the goalsquare and greater glory.
Bernie Naylor

| | |
| --- | --- |
| Club | South Fremantle |
| Born | April 19, 1923 |
| Died | September 26, 1993 |
| Recruited from | Fremantle Christian Brothers College Old Boys |
| Playing career | 1941, 1946-54 |
| Games | 194 |
| Goals | 1034 |
| Player honours | Best and fairest 1953; leading goalkicker 1941, 1946, 1947, 1948, 1949, 1950, 1951, 1952, 1953, 1954; WAFL leading goalkicker 1946, 1947, 1948, 1952, 1953, 1954; premiership team 1947, 1948, 1950, 1952, 1953, 1954; West Australian representative (16 games, 44 goals); West Australian Football Hall of Fame |
Naylor's phenomenal 167-goal season in 1953 - an effort he later revealed he "hadn't visualised" - featured his astonishing 23-goal haul, which included 12 in a quarter.
"This is a great day for me, but without the assistance of my teammates, I could not have broken the record," Naylor said after passing the previous record of 19 that he also shared.
"They had to get the ball and give it to me. All I had to do was kick it."
In the 1953 and 1954 Grand Final triumphs, Naylor kicked eight and seven goals respectively.
After the latter success, the 31-year-old bank officer retired to focus on providing for his five children.
"I have had a lot of fun and I have no regrets," he explained.
In his last three seasons, Naylor amassed 447 goals in 63 games - an average of 7.1 a game - for a career tally of 1034 goals in 194 games.
The Bernie Naylor Medal is awarded to the WAFL's leading goalkicker.
WHO'S IN THE HALL OF FAME? Find every legend and inductee