TOBY Greene, Greater Western Sydney captain.
Even the man himself would have reeled off one of his trademark smirks if you'd sat him down early in his career and told him he'd be skipper of the Giants one day.
However, the 25-year-old didn't just make a successful debut as captain against Collingwood on Saturday; he inspired his teammates to a crucial 47-point win at Giants Stadium, their first in over a month.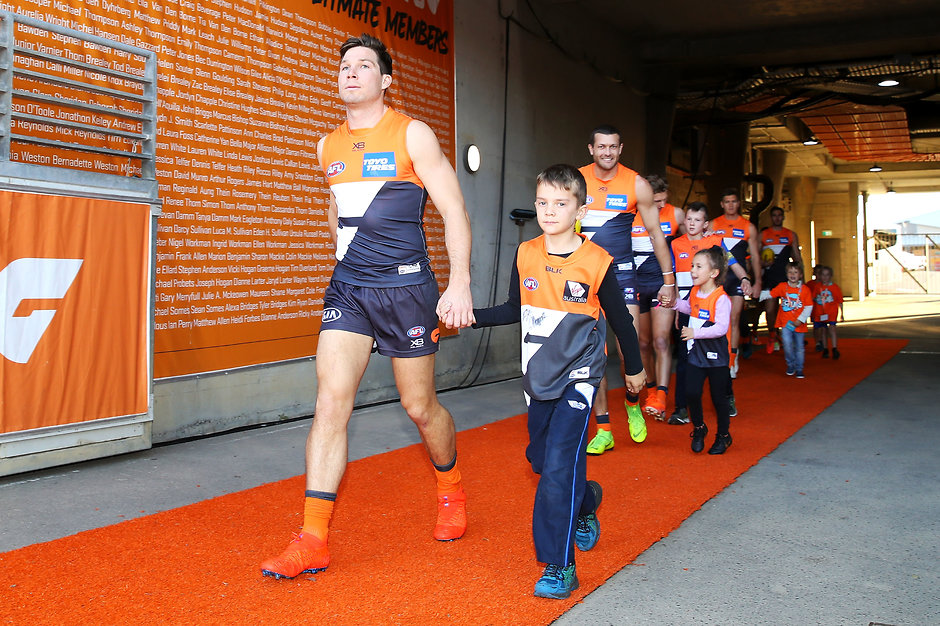 Greene has had to cop plenty of criticism – most of it warranted – across his 138 games.
He's been suspended by the club for a drunken brawl, had too many run-ins with the Match Review Officer and even had his own rule introduced to stop a controversial marking technique.
But when the Giants' entire five-man leadership group was hobbled and coach Leon Cameron needed a skipper, Greene was the player he turned to.
A captain's goal from captain Greene! #AFLGiantsPies pic.twitter.com/7XKPgl0Xad

— AFL (@AFL) July 20, 2019
The 2016 club champion and All Australian has come a long way since his early days as a free-wheeling midfielder with some loose ends on the social scene.
Greene rewarded his coach's faith with a starring role in the Giants' victory, and his 13 first-quarter possessions after starting in the centre square helped spark an eight-goal term that set up the win.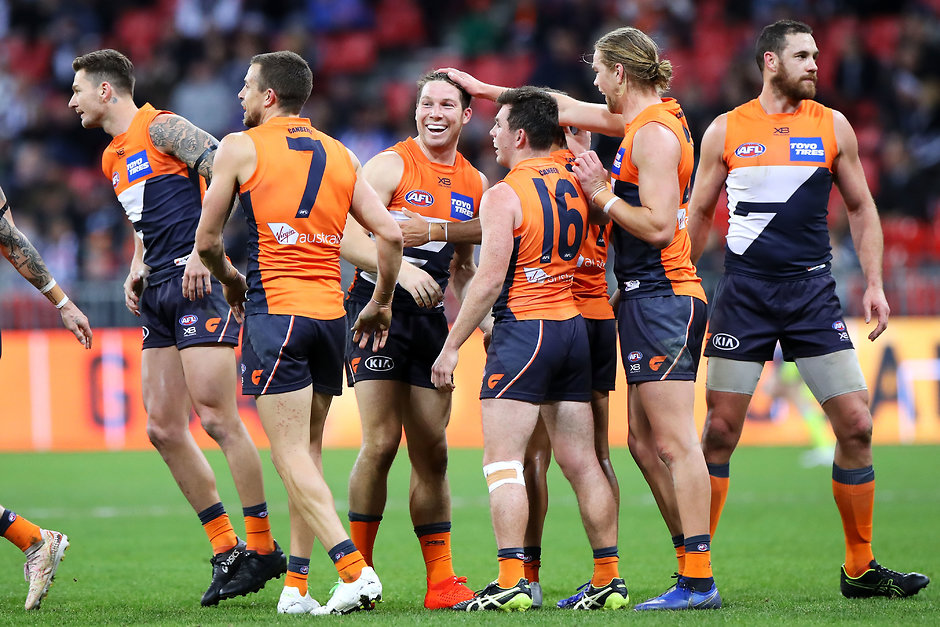 He said post-match that had no hesitation in embracing the captaincy.
"I guess I had to, I had no choice," he said.
"Leon asked me and I jumped at the opportunity.
"I thought it would be a great chance to stand up, (leadership) is something I've been working on for a couple of years and it was a great honour to lead the club.
"My Mum was probably even happier than I was but it was a pretty cool experience."
Leadership hasn't always been a part of Greene's game, but he's matured over the past couple of seasons while he's had to fight through some frustrating injuries.
He sought advice from co-captain Phil Davis and good friend Stephen Coniglio in the lead-up to the Magpies clash, and both told him not to change the way he goes about his footy.
THE RUN HOME Forget top four, can Tigers make top two?
"They told me to be myself and that's what I tried to do," he said.
"It was certainly a new experience and I certainly wouldn't have been given the opportunity a few years ago, but it's something I've been working on behind the scenes.
"Leon has been on my case for a while about trying to improve in that area.
"It's not something that comes naturally to me but it's something I'll continue to work on."
NINE THINGS WE LEARNED Top two recruits of 2019 are Lions
The Giants' first win since they beat North Melbourne in Tasmania on June 16 could be a season-defining result.
Cameron's men had lost four of their past five matches and after looking set to secure a top-two spot earlier in the season, were out of the top four heading into round 18.
Greene said beating Collingwood was important, but the Giants needed to back it up against Port Adelaide on the road this week, in what is a massive occasion for club favourite Heath Shaw.
"It's going to grow a lot of belief for the footy club and all the boys," he said.
"It will build confidence and hopefully we can take that with us for the rest of the year.
"We felt like we weren't too far away from our best and we were able to hit the scoreboard, so once we had them on the back foot we were able to keep them there.
"We've got a tough one next week against Port and it's (Heath) Shaw's 300th so that will be a great one to be a part of."