ST KILDA says the Western Bulldogs will need to offer more than pick 32 to land key forward Josh Bruce.  
The Saints goalkicker is being lured to the Bulldogs on a four-year deal, despite having another season to run on his contract with St Kilda. 
Bruce, who kicked 36 goals for the Saints this season, has signalled his intention to depart Moorabbin but Saints football manager Simon Lethlean said the Dogs will need to offer more than their second-round selection. 
"Right here right now, I don't feel like pick 32 is appropriate for our biggest key forward who has got a year to go on his contract," Lethlean said at the opening of the Telstra AFL Trade Period on Monday. 
"If they want to offer a four-year offer on big money then I don't think that's the right pick, but time will tell.
"You don't want to put your stake in the ground too early, and if we get other things done and that helps us get things done we'll wait and see, but it doesn't feel quite right to me. 
"I'll let [St Kilda list manager] James Gallagher work with [Dogs list manager] Sam Power."
Lethlean said the Saints were not willing yet to offer Bruce a contract extension beyond 2020, but that they had hopes for him to be a key part of their forward set up. 
"He's a pretty important player to our make-up. We need someone to play alongside Max King. We're not going to trade Josh unless we've got a replacement forward line set up in mind and unless the deal is good enough," he said. 
"If it's not good enough, Josh is playing with us next year. That's really clear in our mind. We aren't pushing Josh out. If he wants to go for four years, so be it."
TRADE TRACKER Check out all the moves as they happen
The Saints are set to be one of the busiest clubs during the Trade Period, having been nominated as the preferred destination by Bradley Hill, Zak Jones and Paddy Ryder. They are also interested in Port tall Dougal Howard if he decides to move on from the Power.  
Lethlean said the Saints had put forward a deal to the Dockers on Sunday night for Hill, with their prized pick No.6 set to be involved in the trade. 
"If we can get that one done early it helps with the rest of the stuff we want to do," he said. "But we're conscious Freo are after a pretty good deal for a pretty good player. We've put a position that shows how much we respect that too."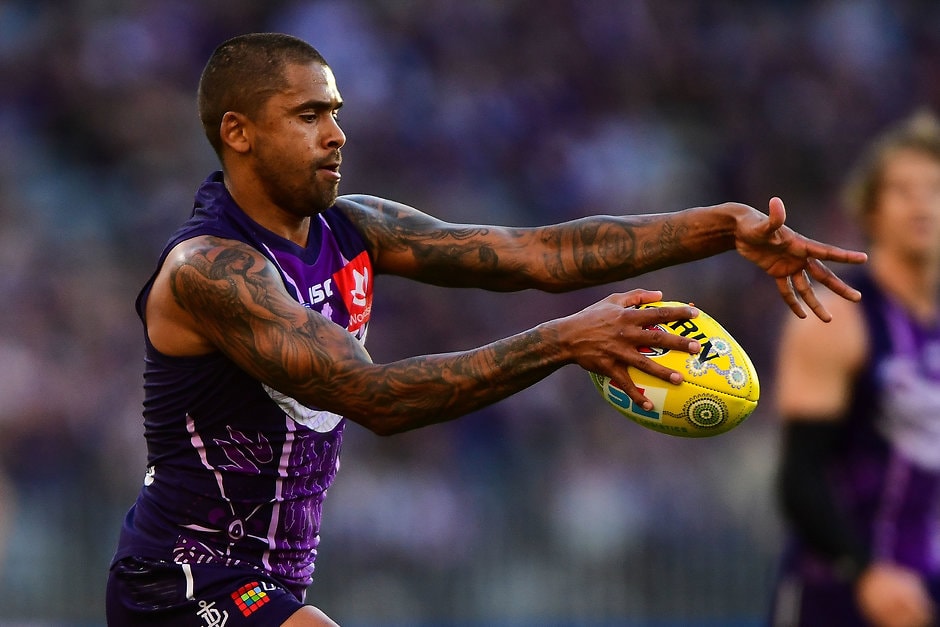 St Kilda are also looking at a deal with Geelong for four-time best and fairest winner Jack Steven, who could pursue a move closer to family (although he is yet to officially request a trade).  
Lethlean said the Saints would be looking at more than just a late draft selection in exchange for Steven.
"I don't think it's the back-end of the draft. He's probably our most gifted player. He's not as fit and well as he was winning our best and fairest, but we think he'll get there," he said. 
"[The trade would have to be] something that reflects that. Whether we get there or not, I hope we can for Jack and for what's best for him. But if he's at the Saints he'll be OK."
Geelong list manager Stephen Wells said that no deal was imminent for the 29-year-old.
"Everything has to happen. There's no deal soon. We've had some discussions with Jack, as has been made very public already, and discussions with St Kilda will probably continue during the Trade Period," he said.
Get the AFL Trader newsletter in your inbox
Every weeknight during the Telstra AFL Trade Period, we'll send you a snapshot of what you need to know, what it means, and what happens next. Plus, an emoji ranking of the juiciest rumours.