IT WAS the game that defined Tom Green's season. But Green will remember the day for very different reasons.
Playing for the Allies in the NAB AFL Under-18 Championships, the midfielder collected 33 disposals and nine clearances in a performance that saw him earn comparisons to Carlton superstar Patrick Cripps.
If nothing else, in powering his side to a surprise win over Vic Metro at GMHBA Stadium in Geelong, the effort cemented Green as a top-10 pick at this year's draft.
>> The 2019 NAB AFL Draft runs from November 27-28. Follow all the latest news in the draft hub
"It was probably my best game for the year and I was really happy with it," Green told AFL.com.au. "But I also got a fair bit of perspective later in the day."
After Green left the field, he went to the rooms in Geelong and grabbed his phone. He sent texts to his dad, uncle and grandfather like he does after most games, asking for their opinions on his performance.
Tom Green (left) with Allies teammate Hamish Ellem after defeating Vic Metro. Picture: AFL Photos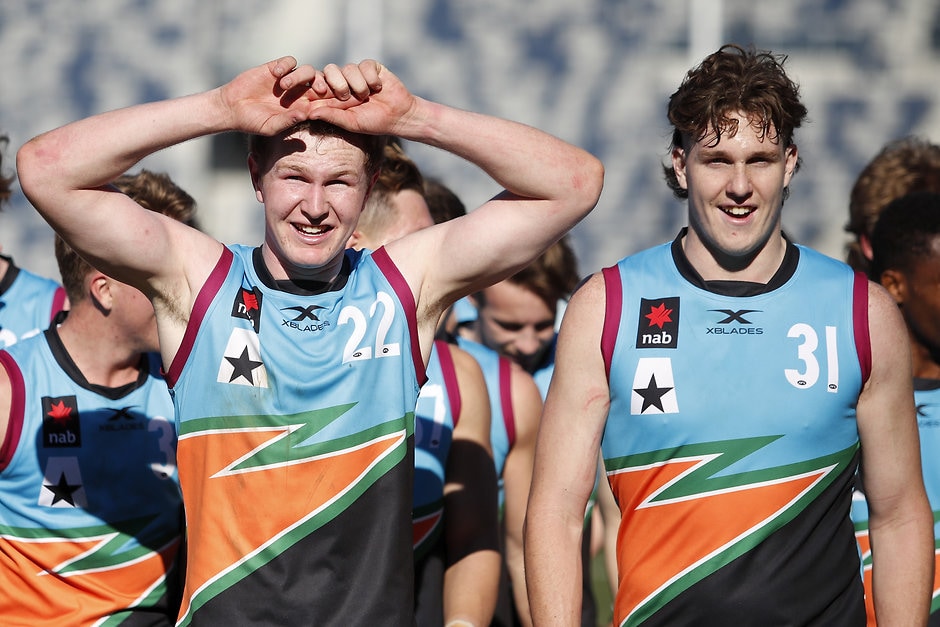 His grandfather's view carries some weight. Michael Green played in four premierships for Richmond and is a member of its team of the century.
Tom's parents had remained in Canberra, with Green's younger brothers, but were watching the live stream on the AFL website.
INDICATIVE DRAFT ORDER Your club's latest picks
"I sent those text messages and my dad said 'Can I call you?" I said 'Yeah, that's fine, whatever' but I knew something wasn't right when I spoke to him and he said 'Are you sitting down?'," Green said.
"I said 'Yeah, but I don't know what that has to do with anything'. Then he told me what had had happened."
During the game, tragic news had filtered back to the Green family from America. Green's cousin Patrick, who had been living in the US with family for several years, had died in a car accident. The car had rolled while making a sharp turn in Ohio.
Tom and Patrick were close: in age (he was 11 months Tom's senior) and in interests (he was also a keen footballer growing up, being a part of Sydney's Academy program). Green was shocked, not quite taking it all in.
Brothers Josh (left) and Tom Green (right) with cousin Patrick (centre). Picture: Supplied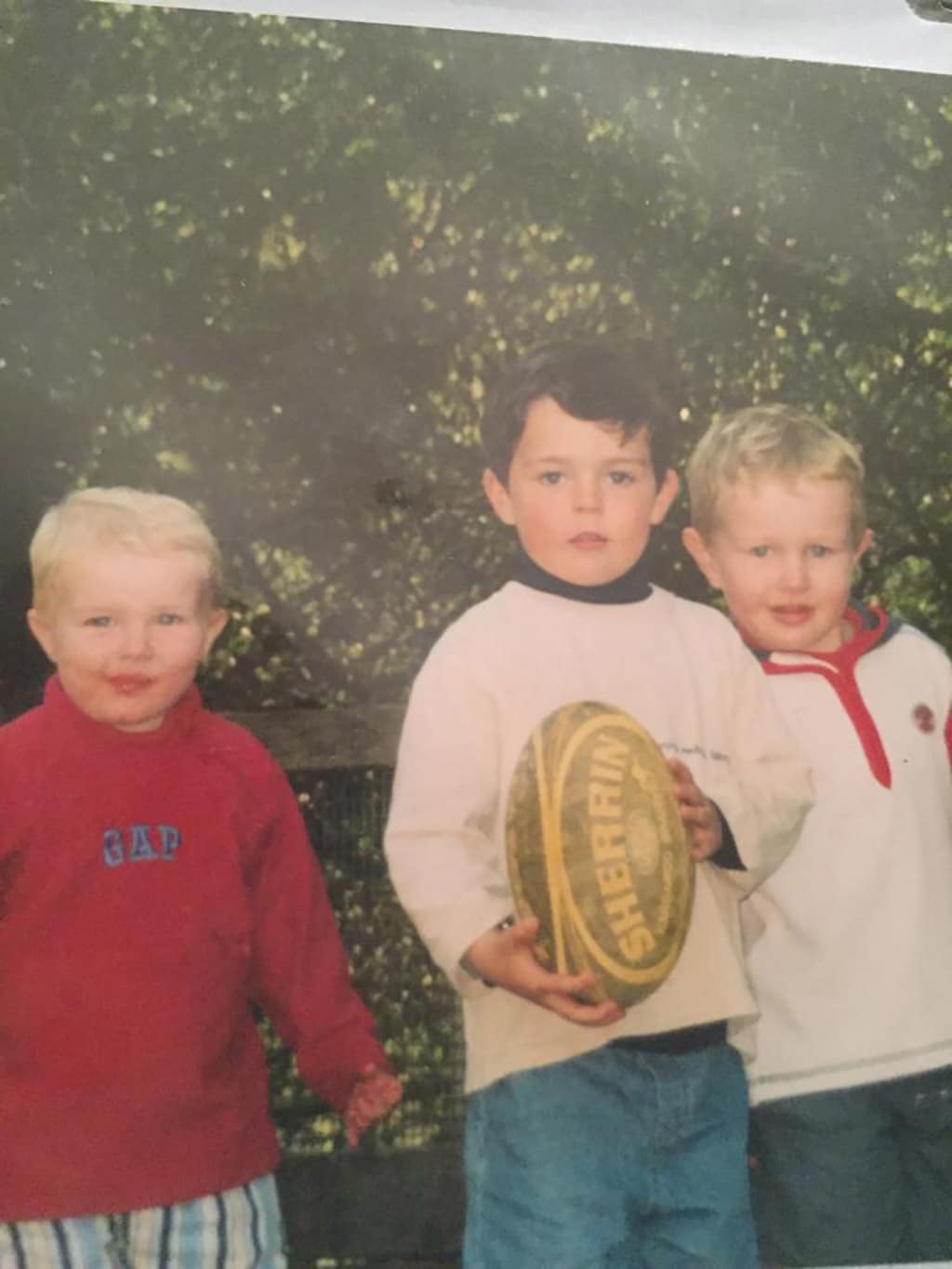 "They live in Cleveland and he was away on an end-of-school trip with his mates. He was in an ATV (all-terrain vehicle) that rolled," he said.
"I didn't believe it at the start, it didn't feel real. They're overseas and I didn't see them all the time, so it just didn't feel real.
"We're a really close family, and we got along really well and were really good mates, so it was just devastating."
Brothers Josh (left) and Tom Green (right) with cousin Patrick (centre). Picture: Supplied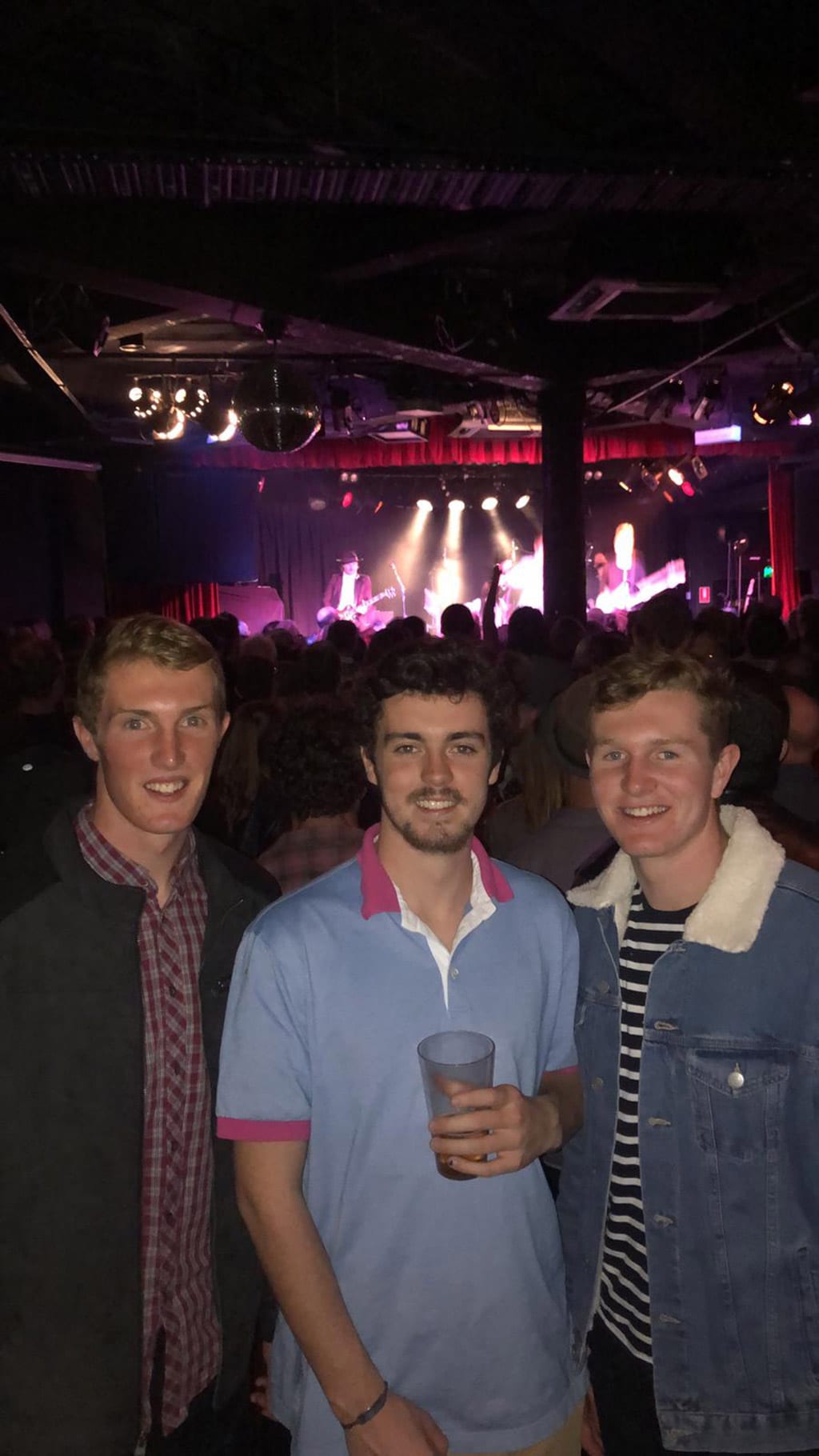 The Allies were staying back in Richmond that night, with Green spending the hour bus trip back to Melbourne calling and texting family in Canberra.
His team had another game five days later, in the last round of the carnival at Marvel Stadium.
YOUR CLUB'S FIRST PICK Which young guns will be in the mix?
"I wasn't sure what to do," he said. "My grandfather picked me up, as he lives in Melbourne, and the option to go home for the rest of the week was there if I wanted.
"But my cousin really enjoyed living life. He lived it to the fullest. He experienced everything. He really enjoyed himself.
"And after speaking to my grandfather I thought the best way I could continue my life and the best way I could commemorate him and do what he would've done was to play the game."
Tom Green in action just five days after receiving the tragic news. Picture: AFL Photos
Green played, and again played well, with a black armband around his left arm. He was the Allies' best with 23 disposals and six clearances against South Australia.
Patrick was also an aspiring athlete. He had been aiming of becoming a professional American footballer, having played for his high school team the Rocky River Pirates.
Patrick Green playing for the Rocky River Pirates. Picture: Supplied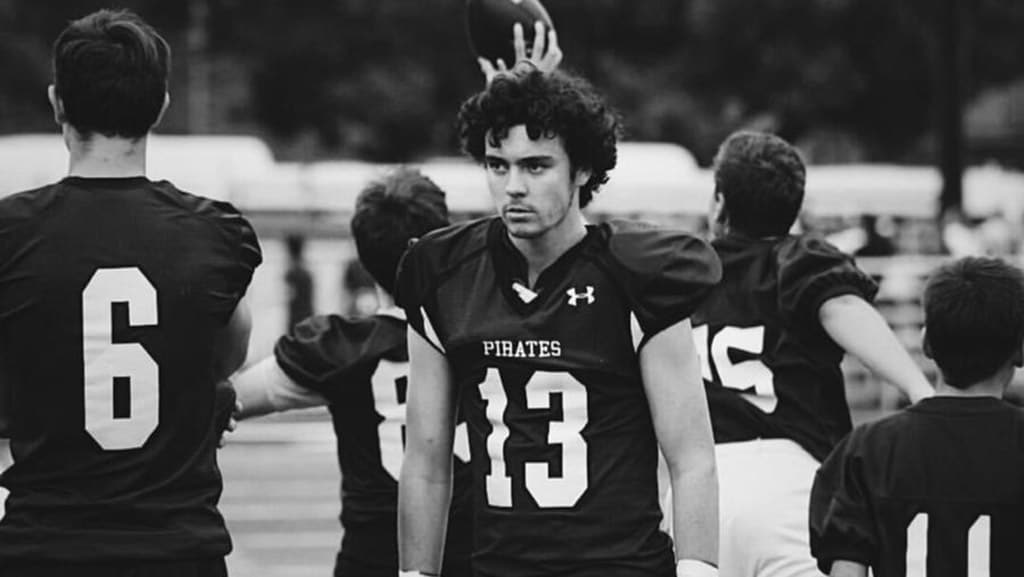 He had graduated from the school a month before the crash. NFL superstar Odell Beckham jnr, who was Green's hero, also took to Twitter to send out his condolences to the Green family for their loss after his friends had notified the wide receiver of his accident.
Tom didn't get to travel to Patrick's funeral, but the family in Australia had a celebration of his life earlier this month in Melbourne.
R.I.P Pat Green of Rocky River, OH. Heard you've been a fan from Day 1 and I appreciate U. My sincere condolences to the Green family on their loss. You are in my thoughts and prayers.
LUV

— Odell Beckham Jr (@obj) June 29, 2019
Green has come to grips that he won't share the next exciting stage of his life with his cousin, but has promised himself to carry his spirit.
"It sounds weird, but I'm past the grieving stage of it and I just really want to live my life fully and enjoy it as he would have done and as he did in his life. That's where I'm at," he said.
Patrick Green playing for the Rocky River Pirates. Picture: Supplied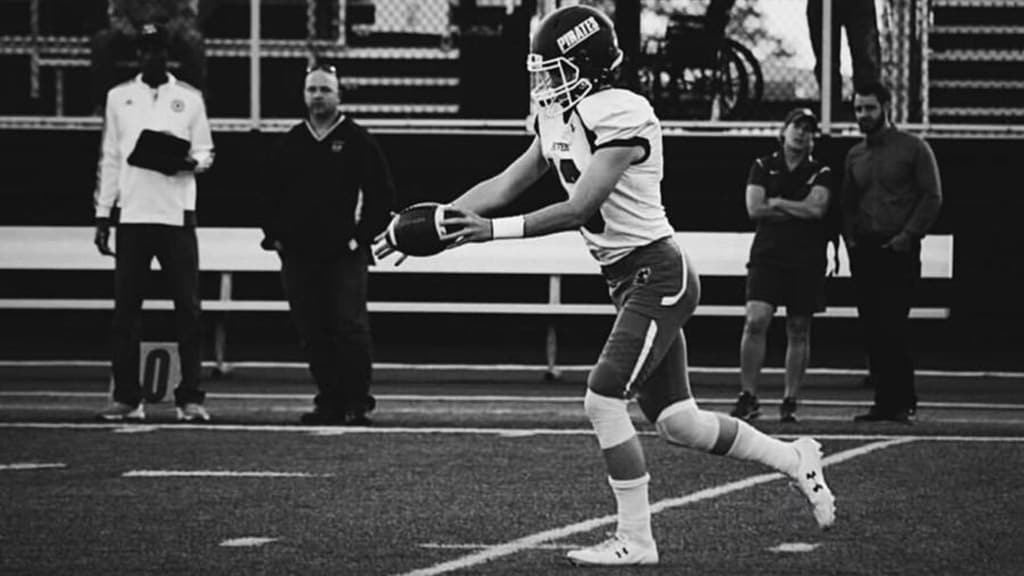 Draft night will determine where Green goes.
The Giants have first access to the 191cm Academy prospect, and a bid is expected around the top-five mark given his qualities as a tall, inside midfielder who can shape games with his clearance work. They have pick No.6, but are desperate to get further up the order to avoid a bid coming before then.
GREEN BID Giants plot to move up the draft order for Academy jet, but will they get there?
Green's off-season helped set him up for his standout campaign, after he dropped his eating portions and also lifted his running program to drop eight kilos over summer.
A knee injury late in the year saw his season end prematurely, but Green has seen the result of hard work.
"The draft is just the start. They always say about the work you put in to get to it, and that's true, but you're not done there," he said.
"You need to get going from there and work even harder. It shows that if you put that work in, you'll get results."